Wheeler remains on track for early July return
Mets righty throws off slope of mound for first time since surgery to remove stitch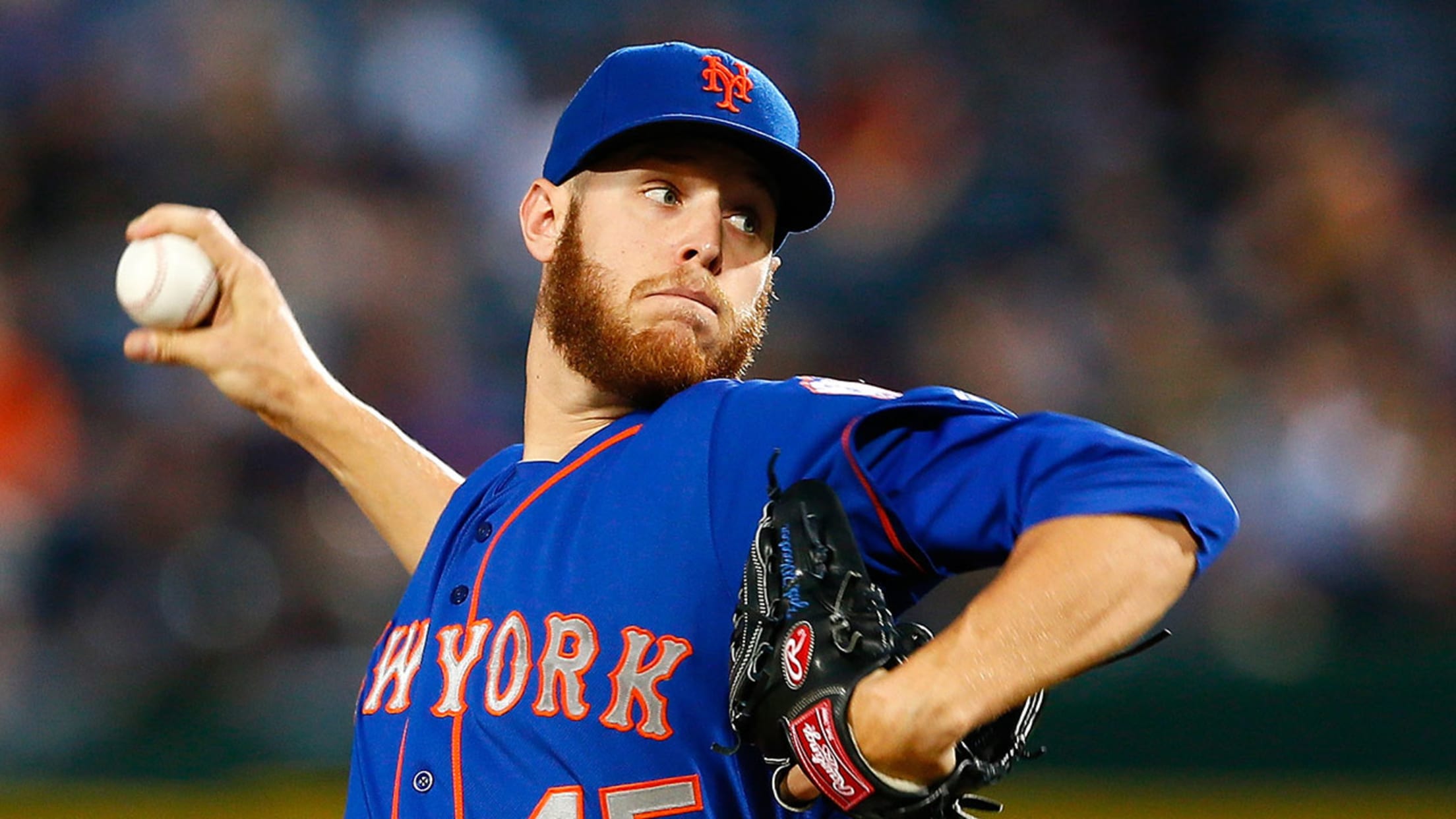 Zack Wheeler missed the entire 2015 season following Tommy John surgery. (Getty)
WASHINGTON -- A second operation now fully in his rearview, Zack Wheeler is back on a throwing progression that should put his return from Tommy John surgery around July 1. Wheeler on Monday threw off the slope of a mound for the first time since a minor procedure to remove
WASHINGTON -- A second operation now fully in his rearview, Zack Wheeler is back on a throwing progression that should put his return from Tommy John surgery around July 1. Wheeler on Monday threw off the slope of a mound for the first time since a minor procedure to remove a stitch from his arm.
Wheeler, who underwent Tommy John surgery in March 2015, had been throwing off the slope of a mound during Spring Training. Surgery to remove an undissolved stitch delayed him from advancing past that benchmark, but did not knock Wheeler off course from a potential July 1 return. He should advance to full bullpen sessions in the coming weeks.
"We had some cushion in there," Mets assistant general manager John Ricco said of Wheeler's timetable. "Now the cushion's kind of gone, but he's back in that Spring Training mode of, 'OK, now he's got to get going here.' Hopefully he continues on track, no setbacks, with a target of that early July we had talked about."
Wheeler went 11-11 with a 3.54 ERA in 2014, his only full big league season. The Mets expect to add him to the rotation as soon as he is ready, with Bartolo Colon moving to the bullpen if everyone else is healthy.
• Catcher Travis d'Arnaud plans to throw once more in California with his personal trainer before returning to Port St. Lucie, Fla., for team-supervised rehab later this week. There is still no timetable for the return of d'Arnaud, who landed on the disabled list in late April with a right rotator cuff strain.
"He's still got a little time in front of him before we get him back out on the field playing baseball," Ricco said. "But he did feel better the last time he threw."