Wheeler ready to restart baseball activities
Mets righty set to begin long tossing for first time since being shut down last week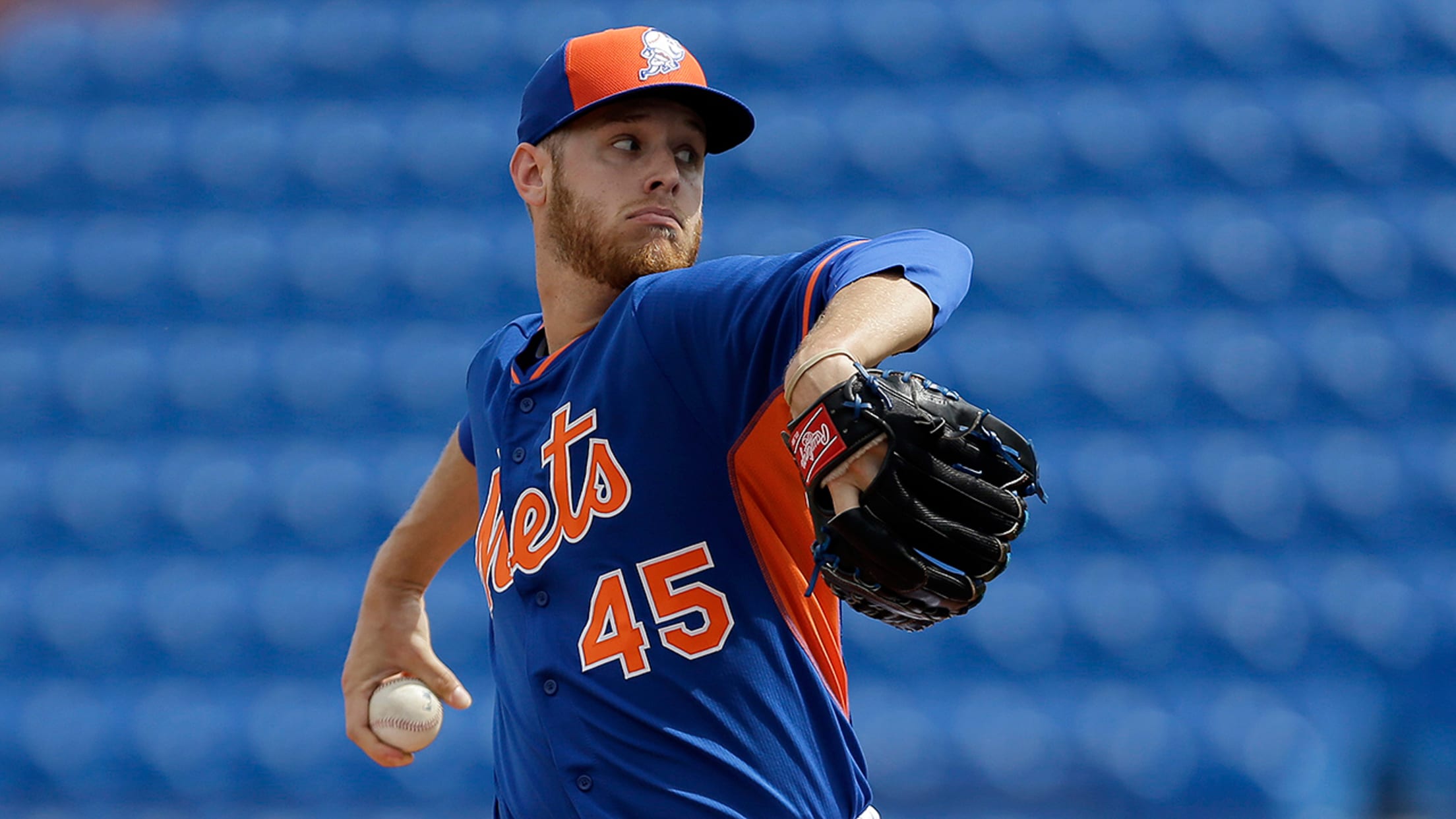 Mets right-hander Zack Wheeler is working out at the team's Spring Training complex in Port St. Lucie, Fla. (AP)
ATLANTA -- Mets pitcher Zack Wheeler is due to begin long tossing Monday for the first time since the Mets shut him down last week due to right elbow discomfort. Wheeler, who is rehabbing from Tommy John surgery, was subsequently diagnosed with nerve irritation, but no further structural damage.He flew
ATLANTA -- Mets pitcher Zack Wheeler is due to begin long tossing Monday for the first time since the Mets shut him down last week due to right elbow discomfort. Wheeler, who is rehabbing from Tommy John surgery, was subsequently diagnosed with nerve irritation, but no further structural damage.
He flew to New York for his examination, but otherwise has been working out at the team's Spring Training complex in Port St. Lucie, Fla.
Initially, the Mets targeted a July 1 return to the Majors for Wheeler, but the team moved that timeline back to after the All-Star break once Wheeler underwent a minor procedure in April to remove an undissolved stitch from his elbow. The Mets have not yet determined if mid-July remains a possibility for Wheeler, or if he will now be sidelined into August. Before his second setback, Wheeler was regularly throwing bullpen sessions off a mound, and he was days away from participating in live game action for the first time since his surgery.
In his last and only full season in 2014, Wheeler went 11-11 with a 3.54 ERA. The Mets may move at least temporarily to a six-man rotation when he returns, before ultimately bumping Bartolo Colon to the bullpen.