Morse able to switch positions, 'handle the job'
With new delivery, Locke retires 10 straight batters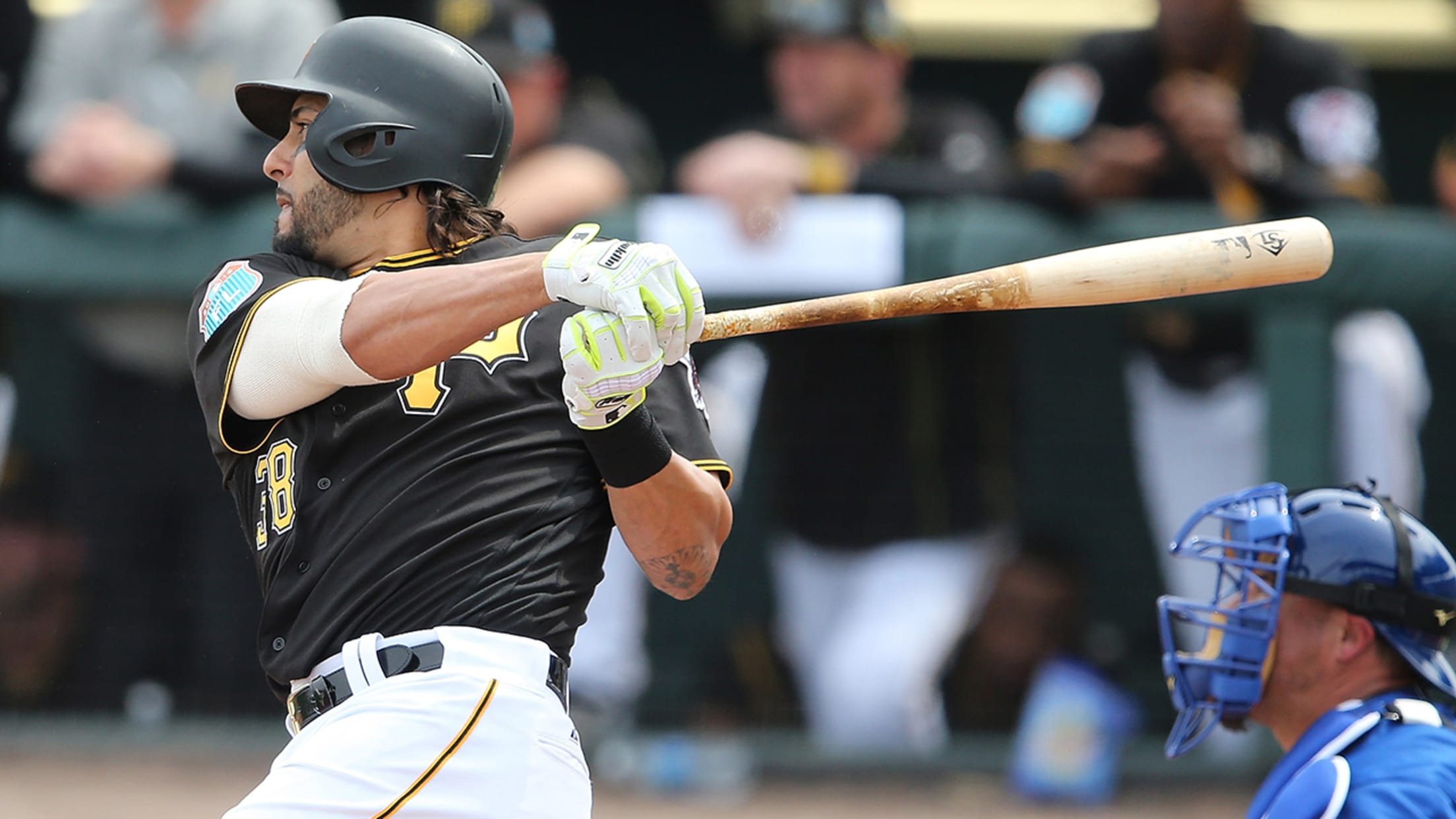 Michael Morse, who doubled in Saturday's 3-0 loss to the Tigers, is game to play in whichever position he's needed. (Getty)
LAKELAND, Fla. -- After the Pirates signed David Freese on Friday night, general manager Neal Huntington indicated that the third baseman could become the right-handed half of Pittsburgh's first-base platoon whenever Jung Ho Kang returns to full health.That job currently belongs to Michael Morse, and he likely will continue to
LAKELAND, Fla. -- After the Pirates signed David Freese on Friday night, general manager Neal Huntington indicated that the third baseman could become the right-handed half of Pittsburgh's first-base platoon whenever Jung Ho Kang returns to full health.
That job currently belongs to Michael Morse, and he likely will continue to split time at first base with John Jaso until Kang comes back. For now, there is no issue. But what happens when Kang comes back and Freese is freed from playing third every day?
• Spring Training: Schedule | Tickets | More info
The Pirates will cross that bridge when they come to it. First, they need to get Kang back on the field. Second, they must make sure that Freese -- with 21 innings of Major League experience at first -- can handle the position.
"We'll take a look at it. I haven't seen it. It could play in that direction, if he shows the aptitude and the ability to go play first base," manager Clint Hurdle said of Freese. "That's one of the reasons we've moved Michael out there [to right field], just to see for his versatility. That's not going to hurt if he can go out there and play some outfield as well."
Morse was the Pirates' starting right fielder in their 3-0 loss to the Tigers on Saturday. He'll continue to work at first and in the outfield -- the 33-year-old has plenty of experience in left and right as well as first -- and seems open to any role he's given.
"I'm always ready. I'm going to do whatever I'm told. It's no big deal," Morse said. "I've been in this situation a couple times. I think if anybody can handle the job, it's me."
Locke silences loaded lineup
Left-hander Jeff Locke was once again pleased with his revamped, over-the-top delivery from the windup in Saturday's game. Locke threw four innings, allowing two runs on two hits and a walk while striking out five, but he pitched better than his results.
After giving up a single and a walk in the first, Locke retired 10 straight hitters, carving through a Tigers lineup loaded with right-handed starters like Justin Upton, Miguel Cabrera and J.D. Martinez. With two outs in the fourth, Locke gave up a solo homer to Martinez.
"I think he's shown improvement. He's making improvement. I really like what I see going on," Hurdle said. "I really like the repetitive nature of the delivery. I like the aggressiveness. The command of all three pitches has been sharper. He's looked good out there."
Locke has been working on his new mechanics since early January, trying to improve his consistency after three straight up-and-down seasons. The left-hander was at his best Saturday, touching 93 mph on the Joker Marchant Stadium radar gun and throwing 43 of his 64 pitches for strikes.
"The results are starting to come for me," Locke said. "I don't mean the results of not giving up a bunch of runs. I mean the results in how you feel out there."
For the most part Saturday, Locke looked as good as he felt.