Pineda throws off mound for first time post-TJ
Reliever on track for late-season return; Sano, May could be back within week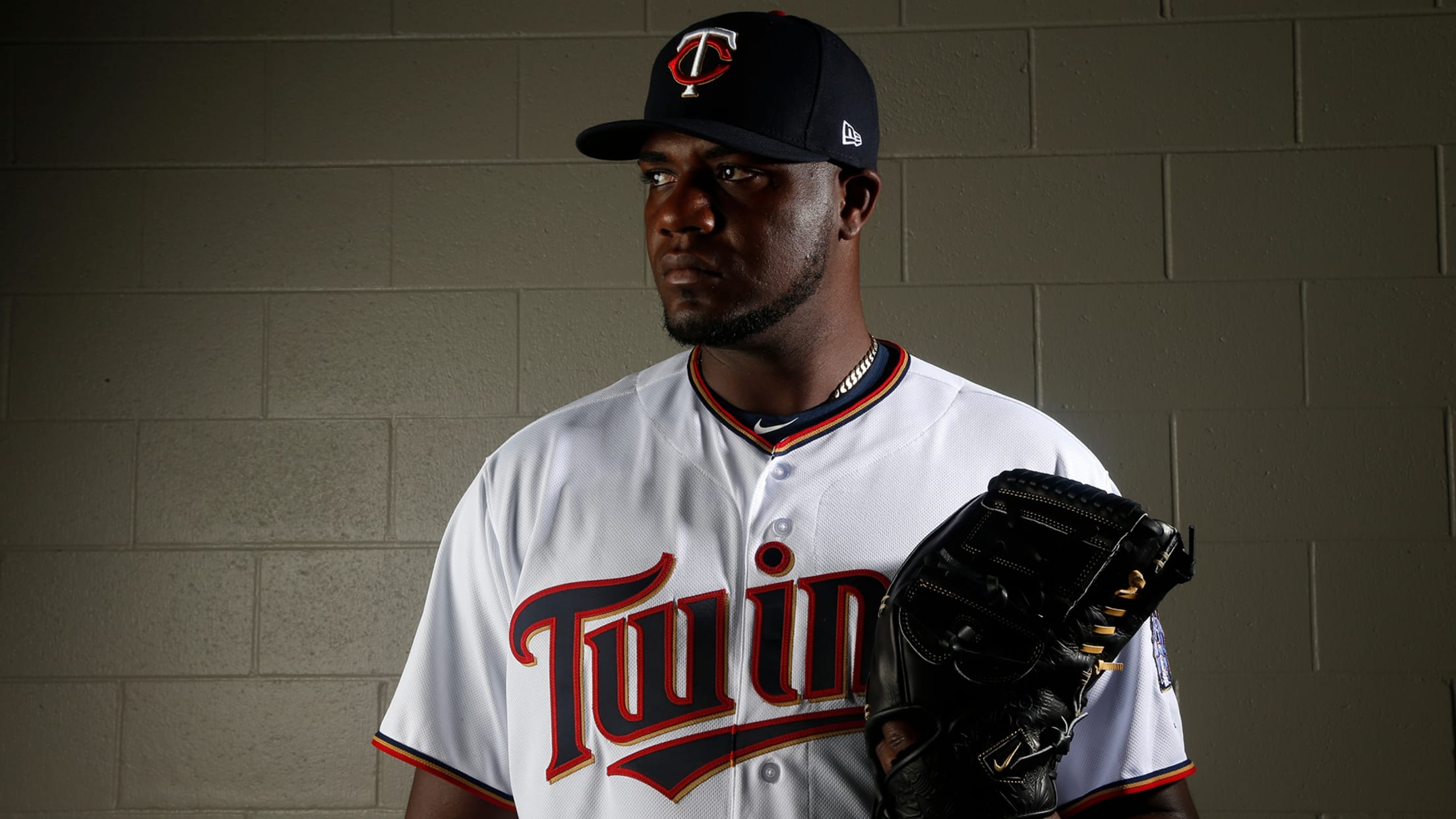 MINNEAPOLIS -- Twins right-hander Michael Pineda took a big step in his recovery from Tommy John surgery last July, as he threw off a mound for the first time on Wednesday at Target Field.Pineda had been throwing long toss in recent weeks leading up to his first bullpen session of
MINNEAPOLIS -- Twins right-hander Michael Pineda took a big step in his recovery from Tommy John surgery last July, as he threw off a mound for the first time on Wednesday at Target Field.
Pineda had been throwing long toss in recent weeks leading up to his first bullpen session of roughly 15 pitches. He'll continue to throw two bullpen sessions a week before he progresses to live batting practice and a rehab assignment. He's aiming for a return late in the season.
"It went pretty good," Pineda said. "I was feeling good and I threw strikes. So that was pretty good. I'm excited. It's one thing at a time. Now, I'll continue the process. The plan is to stay here and continue my rehab."
Pineda, 29, signed to a two-year, $10 million deal this offseason, with the Twins betting on his upside in 2019 and hoping to get contributions from him down the stretch this year. Minnesota still hasn't decided if he'll return as a starter or a reliever this year, but he's expected to get stretched out to start just in case.
Pineda had a 4.39 ERA with 92 strikeouts and 21 walks in 96 1/3 innings with the Yankees in 2017 before suffering a torn ulnar collateral ligament. He has a career 4.05 ERA with 687 strikeouts and 157 walks in 680 innings with the Mariners and Yankees.
Injury updates
• Third baseman Miguel Sano, on the 10-day disabled list since May 1 with a left hamstring strain, went 3-for-4 with a homer in his fourth rehab game with Triple-A Rochester on Tuesday night while playing seven innings at third base. He's slated to play first base on Wednesday and is on track to rejoin the Twins on Friday in Seattle.
"He did good," Twins manager Paul Molitor said. "His leg was great. He did well at the plate. He didn't get a lot of opportunities defensively."
• Right-hander Trevor May, coming off Tommy John surgery in March 2017, made his third rehab start and his second with Triple-A Rochester on Wednesday, allowing three runs on three hits and two walks over four innings. He was hurt by a homer from former Twins third baseman Trevor Plouffe, but the Twins were encouraged by his velocity. He's eligible to return from the 60-day disabled list on Monday.
"Didn't get through five innings just because of long innings," Molitor said. "But his pitch count was fairly close to where we wanted to get it. Pitched rather effectively. Velocity was sustained a little bit better than his previous outing. Trevor Plouffe got him for a homer. But I think that we're all pleased. It was a good step for him as far as extending himself, velocity returning, usage of all his pitches and he threw strikes for the most part."
• First baseman Joe Mauer, who is on the DL with a cervical neck strain and concussion-like symptoms, has gotten through light workouts at Target Field without any issues. He spent Saturday and Sunday away from the ballpark, but has been working out at Target Field since Monday.
"He did a little light workout on the bike and some other things in the weight room," Molitor said. "Minimal but increasing, and he's handling everything he's done so far."