Intentional walk in 2nd backfires on Clevinger
Indians right-hander allows five runs in loss vs. Rockies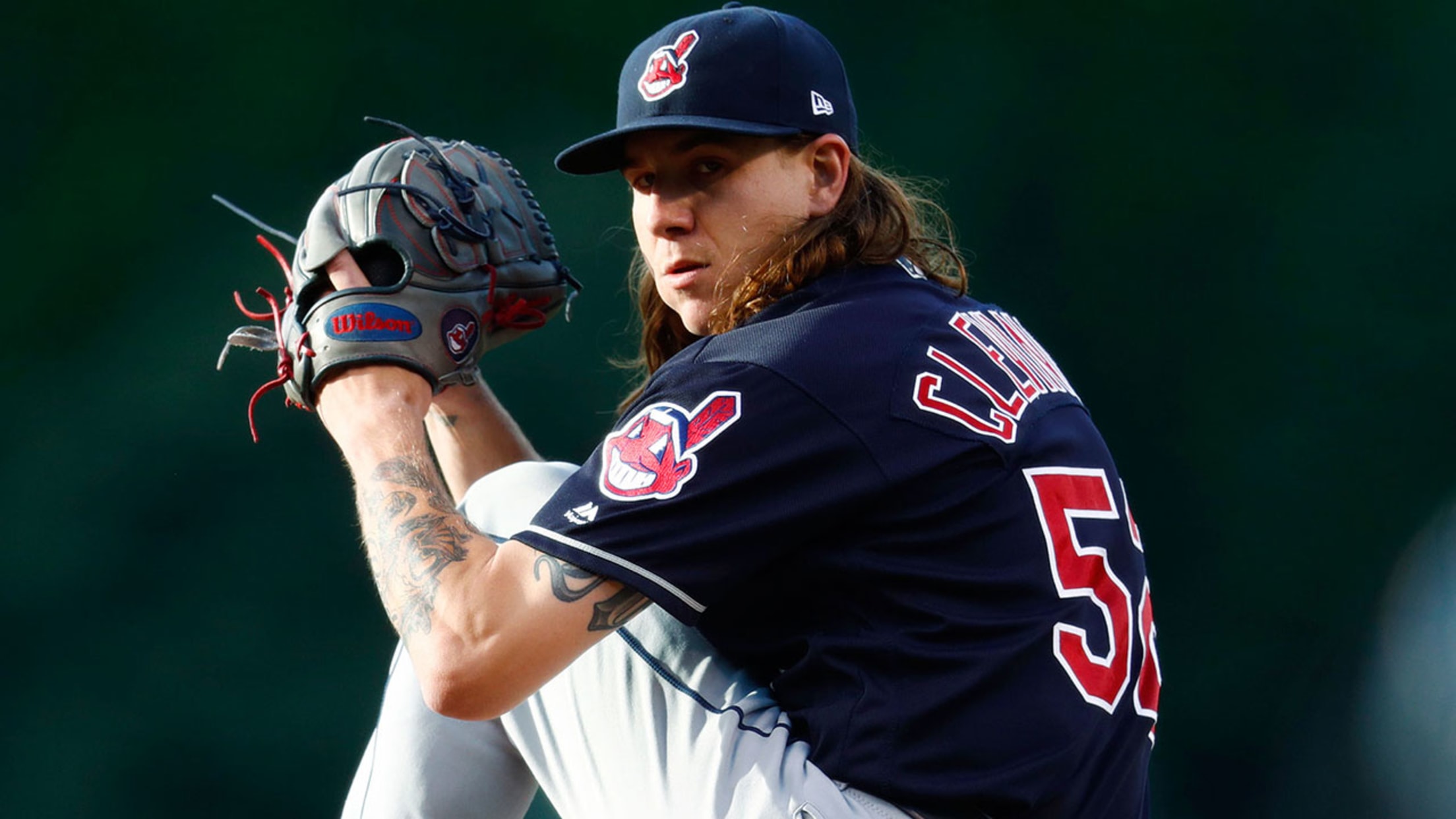 Mike Clevinger gave up five runs in four innings, allowing four hits and three walks while striking out six vs. the Rockies on Tuesday. (AP)
DENVER -- It was a strategically sound decision. With two outs, first base open and Rockies starter Antonio Senzatela standing in the on-deck circle, Indians manager Terry Francona called for an intentional walk to Tony Wolters in the second inning on Tuesday night.One pitch later, the groundwork had been laid
DENVER -- It was a strategically sound decision. With two outs, first base open and Rockies starter Antonio Senzatela standing in the on-deck circle, Indians manager Terry Francona called for an intentional walk to Tony Wolters in the second inning on Tuesday night.
One pitch later, the groundwork had been laid for the Tribe's 11-3 loss at Coors Field.
"Those are things that kind of make you stay up at night," Francona said.
Colorado's lineup dismantled Cleveland's pitching to the tune of 12 hits, including two home runs off the bat of former Indians slugger Mark Reynolds. Even in the wake of the lopsided score, though, it was the second-inning, bases-clearing double by Senzatela -- one pitch after Wolters removed his shin guard and trotted to first base -- that felt like the game's turning point.
With the bases loaded, Clevinger attacked Senzatela with a first-pitch fastball low in the strike zone. Heading into the night, the Colorado pitcher had three hits in 21 at-bats, and each of those came on elevated heaters. None of that mattered, as Senzatela was in attack mode and he split the right-center-field gap with a line drive that cleared the bases and put the Indians in a 3-0 hole.
Clevinger wore a look of disgust as the ball bounced through the outfield grass. Senzatela clapped his hands hard and jumped into the air in excitement upon reaching second base.
"He was excited," Rockies manager Bud Black said. "Anytime you get a bases-clearing double early in a game to give you a three-run lead, it's huge. You don't expect that, obviously, out of the pitcher, against a guy like Clevinger, who's got a good arm. But it happens. That's baseball."
Clevinger was understandably irked by the costly pitch to Senzatela, but it was an earlier plate appearance that really stuck with the pitcher.
Out of the chute, Clevinger was struggling to find his rhythm and release point, and he noticed right away that his changeup did not have its usual bite in the thin Colorado air. To begin the second inning, the right-hander fired five fastballs to Carlos Gonzalez, who did not offer at any of them. Four eluded the strike zone and Gonzalez was rewarded with a leadoff walk.
That free pass preceded a one-out single by Gerardo Parra and the eventual two-out intentional walk to Wolters. Without that first walk, perhaps the end result could have been avoided. Similarly, Clevinger walked Nolan Arenado on five pitches in the third, and Gonzalez followed with a two-run homer over the wall in right-center.
"I really, honestly still feel like I beat myself," said Clevinger, who is now 2-3 with a 4.09 ERA through seven games for the Tribe. "If you eliminate the walks that happened, you're maybe looking at a 2-0 ballgame at the time. The walks killed me. They came back to haunt me."
Senzatela saw to that in the second.
"That was a tough pill to swallow," Clevinger said. "I don't have many words for that. I just left a fastball over the plate and the pitcher got three RBIs."