Minor likely Rangers' Opening Day starter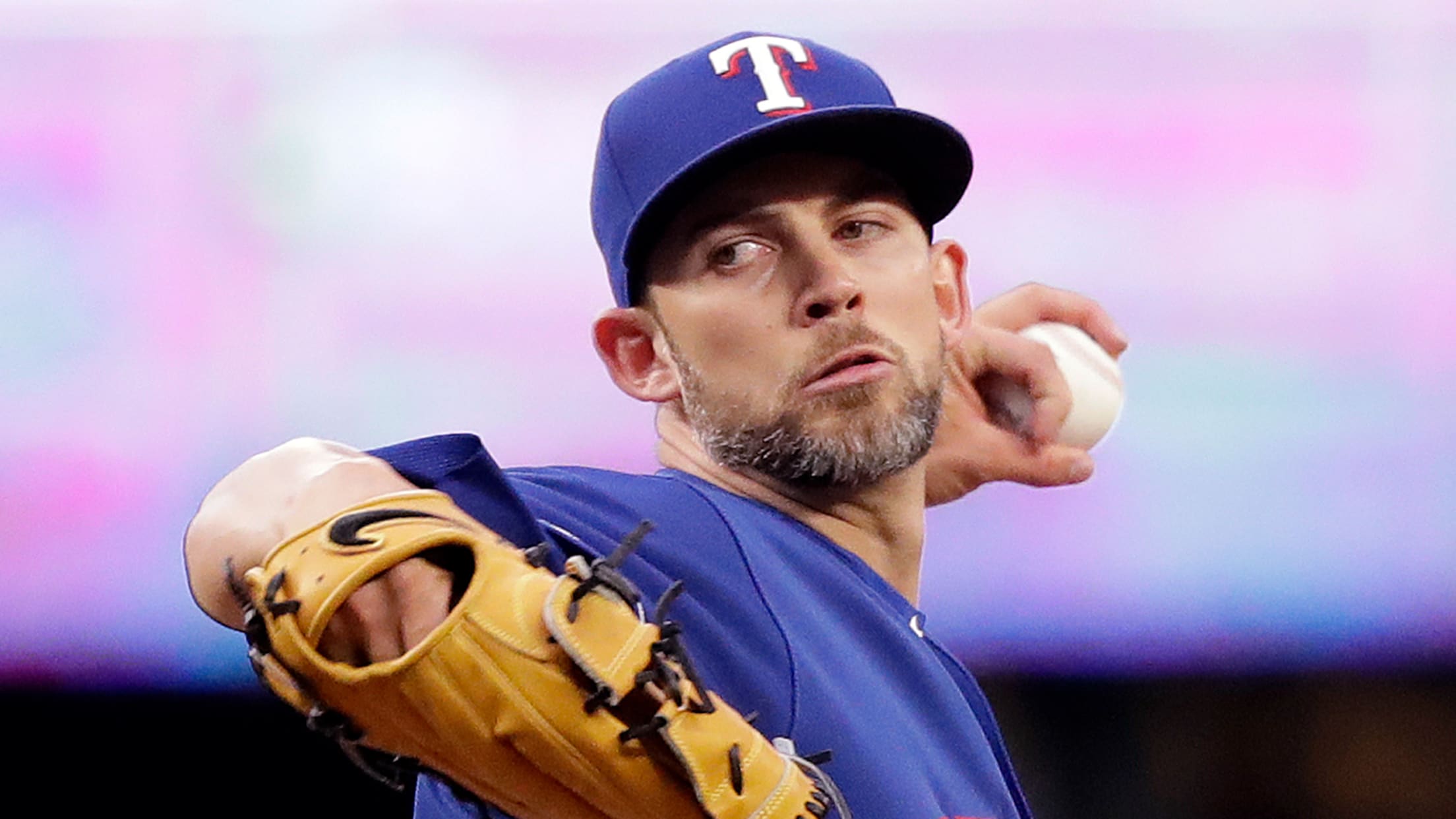 SURPRISE, Ariz. -- Rangers manager Chris Woodward is not ready to officially name his Opening Day starter but it's clear Mike Minor is the obvious choice."I would love for him to be," Woodward said before the first workout on Wednesday. "Obviously I am not going to announce it yet, but
SURPRISE, Ariz. -- Rangers manager Chris Woodward is not ready to officially name his Opening Day starter but it's clear Mike Minor is the obvious choice.
"I would love for him to be," Woodward said before the first workout on Wednesday. "Obviously I am not going to announce it yet, but in all likelihood as long as things go the way they should… I'll let you know."
:: Spring Training coverage presented by Camping World ::
The assignment appeals to Minor. After missing 2015-16 due to injury and being used in relief by the Royals in '17, Minor made a successful transition back to the rotation last year. It would be another step forward to be the Rangers' No. 1 starter.
"It's always been a goal," Minor said. "I think everyone's like that. If people look at me like that, I'm going to try to uphold that. Everyone wants the opening nod. It was be an accomplishment for me."
It would also be just the first step. More than any, Minor would love it if the Rangers "took the handcuffs" off him this season after chafing under the enforced limitations placed on him last year. He appears ready for that after his innings count jumped from 77 2/3 as a reliever in 2017 to 157 over 28 starts last season.
"We haven't talked about it, no, but my impression is that I'm built up from last year," Minor said. "Last year starting and doubling the innings, and this year should be full go, I believe."
The limitations included just six of 28 starts on regular four days' rest. He also went a season-high seven innings in just four starts and only three times did he throw more than 100 pitches in an outing.
Woodward said he would "love" to give Minor the opportunity to pitch without any preconceived restrictions.
"He is our best pitcher," Woodward said. "I love that he wants to fulfill that and take on that. Obviously, we've got to monitor that and see how it goes. We are going to keep our eye on him but if he shows he's healthy and his stuff is good through 70-80-90 pitches, I would love to do that."
Minor, in the first of a three-year contract, didn't like the restrictions but, in hindsight, admitted it was the right thing to do.
"In the end, it's probably always best," he said. "But when you're in the heat of the moment and trying to compete every however many days, I feel like the ball was being taken [away] early and they were skipping me. It's just frustrating because you want to be out there and you want to compete for the team, and you feel restricted."
Minor finished 12-8 with a 4.18 ERA and a 1.12 WHIP. He also was stronger at the end, going 8-4 with a 3.14 ERA in his final 16 starts and holding opponents to a .199 batting average.
He also generated trade interest from other clubs this winter and -- much like they did with Jurickson Profar -- the Rangers considered moving him if the right package of young players was offered. That never materialized.
"We talked about a lot of things this winter," Rangers general manager Jon Daniels said. "He was a guy we certainly got some inquiries on. Any conversations we had where we were considering trading big league players, we had a threshold we would have to get to where we would consider it. There was a good deal of interest in him, but it didn't make sense for us. The discussions we were having didn't quite get there. I'm happy he is in camp with us."