Play Ball: Get Your Game On
Even Big Leaguers play games to hone their skills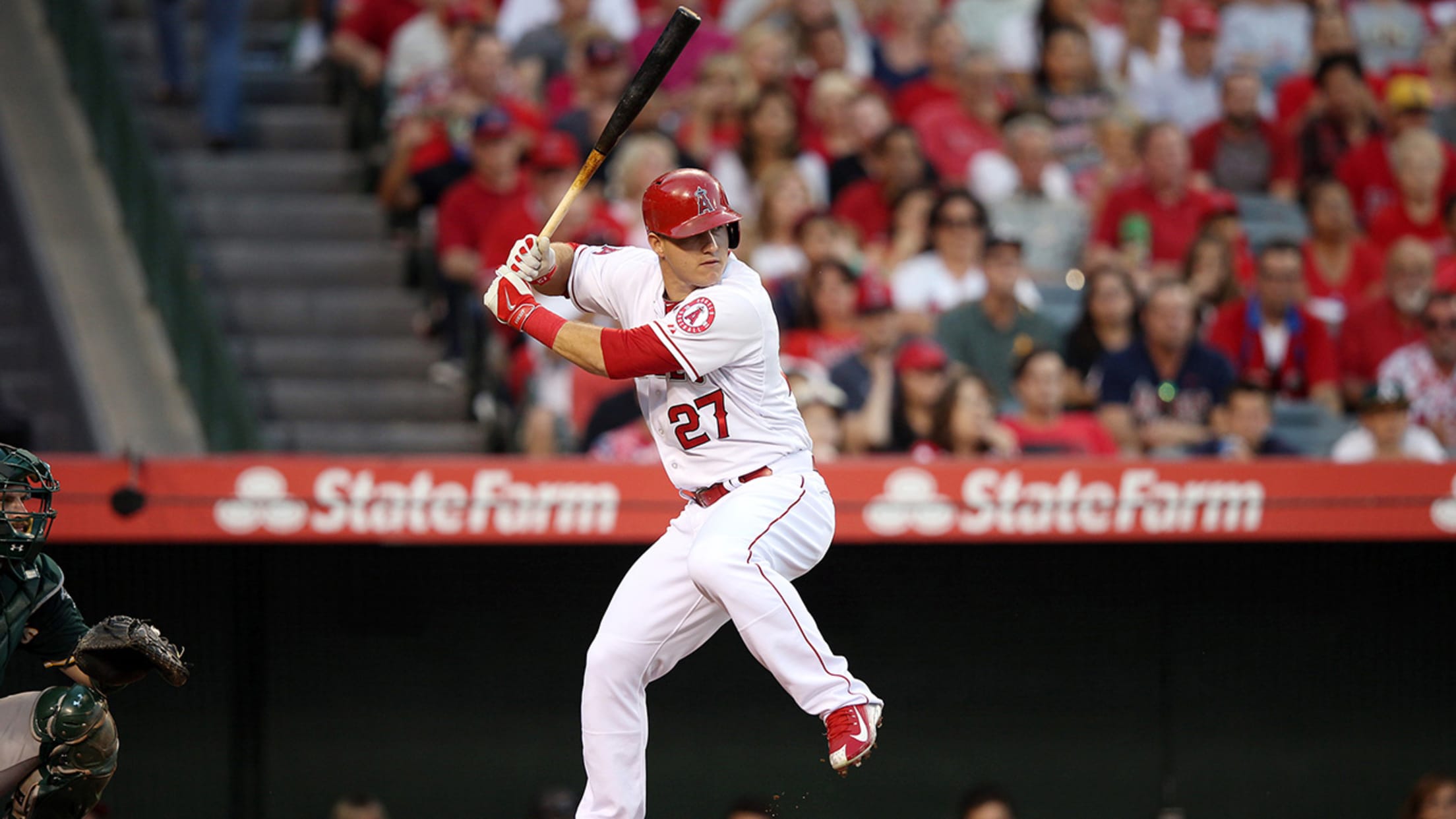 Mike Trout has learned to perfect his plate discipline through games like "target practice." (Paul Spinelli/MLB Photos) (Paul Spinelli/Getty Images)
The grass is trimmed, the sun is shining, and MLB's regular-season opener has come and gone. Now is the time for kids to get out to a ballfield, corral some grounders and take some cuts.Last season, MLB launched the Play Ball campaign, encouraging participation in all kinds of baseball and
The grass is trimmed, the sun is shining, and MLB's regular-season opener has come and gone. Now is the time for kids to get out to a ballfield, corral some grounders and take some cuts.
Last season, MLB launched the Play Ball campaign, encouraging participation in all kinds of baseball and softball activities. At playball.org, you'll find tons of info about youth events and leagues, plus guidelines on topics like how to pitch safely. There are also suggestions for fun games to try with a couple friends, even if you don't have a baseball diamond nearby. In fact, plenty of Major Leaguers played these same backyard games when they were younger.
"When I was growing up, I played some form of baseball anywhere I could," says veteran Big League infielder Cliff Pennington. "Whether we had a milk carton that we were hitting as our ball or [using] little toy bats to hit a tennis ball, we played all kinds of games, even if they weren't organized or at a field with bases. There were a lot of different things that we made up."
Take the Three-Error Game for instance. Just grab some friends, a glove and a ball. Take turns tossing to each other -- either in the air or on the ground -- and attempt to catch the ball no matter how tough the throw. Keep playing until you've made three fielding errors. The last player remaining is the winner.
Playing a low-key game like this allows young ballplayers to have fun while practicing skills that are vital to any baseball or softball team. For this reason, players of all ages and skill levels use variations of creative competitions like the three-error game to train. "We [played a game] called 'flips' all through the Minor Leagues," says Angels fireballer Garrett Richards. "You form a circle, and everyone takes turns flipping the ball to each other using just your glove -- no bare hands. If you mess it up, you're out."
Not all games revolve around fielding, either; if you love to test your speed, playing a game called Running Bases is a fun way to practice scoring from third or swiping second. If you don't have actual bases for this game, that's okay -- you can draw them or use placeholders, instead. Set up your bases anywhere from 30 to 90 feet apart. Two players should stand at each base, like fielders, and throw a ball back and forth. All other participants should stand at either base as runners. Each base runner must attempt to run to the opposite base at least once every four throws. The fielders must try to tag the players as they're running from one base to the other, and the last runner to be tagged out wins. Keep rotating the fielders and the runners each time someone wins, so that everyone gets a turn.

Big Leaguers get their legs loose before nearly every game, and superstar Mike Trout is no exception. Through four full seasons in the Majors, the Little League graduate-turned-MVP has stolen an average of 28 bases per season, and has designs to run even more in 2016. But Trout is most feared because of his prowess at the plate and that's no coincidence; the Angels outfielder spends countless hours in the batting cage, but makes sure to keep things light and fun.
"Hitting off a tee gets a little boring after a while." Trout admits. "But if you add something to it, like a target game or something else to spice it up, you can work on things and still compete while doing it. [The Angels] actually put up targets in the hitting cage: You get points if you hit them, and the player that tallies the most points wins."
Visit playball.org to discover more backyard fun and games.
Joe Sparacio is a contributor to MLB.com.