These batting stances are truly unforgettable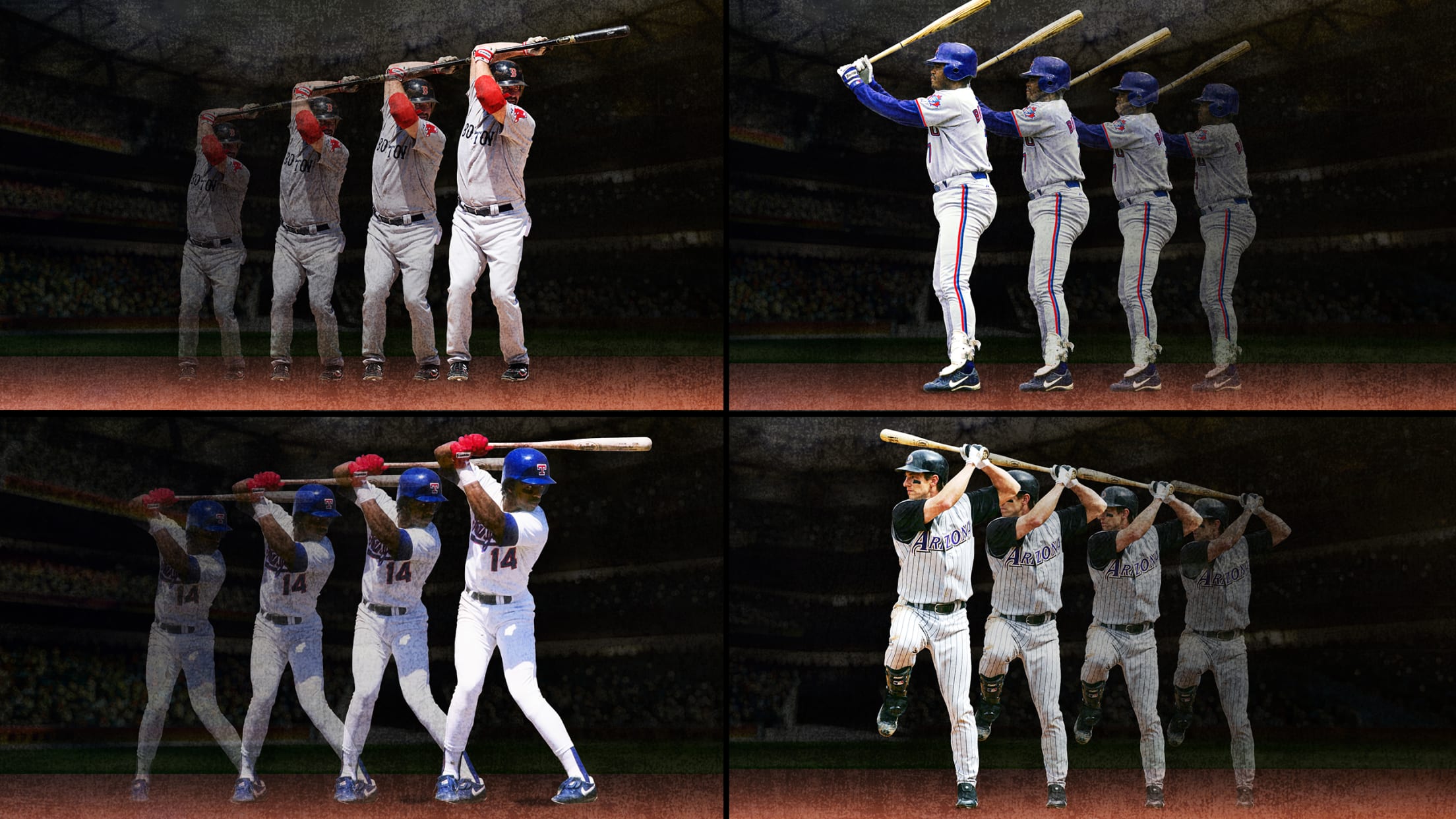 Many baseball fans have a favorite stance. Certain batting stances entice us -- with either efficacy or eccentricity -- to the point of emulation (though nobody emulates quite so well as the one and only Gar Ryness, aka "Batting Stance Guy"). When @MLBVault recently asked whose stance we imitated the
Many baseball fans have a favorite stance. Certain batting stances entice us -- with either efficacy or eccentricity -- to the point of emulation (though nobody emulates quite so well as the one and only Gar Ryness, aka "Batting Stance Guy"). When @MLBVault recently asked whose stance we imitated the most growing up, a wide and wonderful assortment of answers arrived.
Study all those stances, and you see that the beauty of batting is the many ways in which a player can achieve productivity. What looks unnatural to you might be quite natural to somebody else (take it from this kid from Coastal Carolina), and "traditional" does not always equate to "correct."
And so, I present to you the completely subjective and superficial All-Stance Team -- a squad of peculiar pre-pitch setups from recent generations (we're only including stances that are easily accessible in the video vault). Making these selections was difficult, and some of them might be controversial. But sometimes you've got to take a stance and stand by it.
C: Mickey Tettleton (1984-1997)
There is an endearing ambivalence to this stance. It's almost as if Tettleton, standing upright with the bat resting horizontally and loose in his hands, has become lost in thought before suddenly realizing, just as the pitcher delivers the ball, "Oh, right, I'm up to bat!"
Unsure though the approach may have appeared, Tettleton was a three-time AL Silver Slugger at catcher.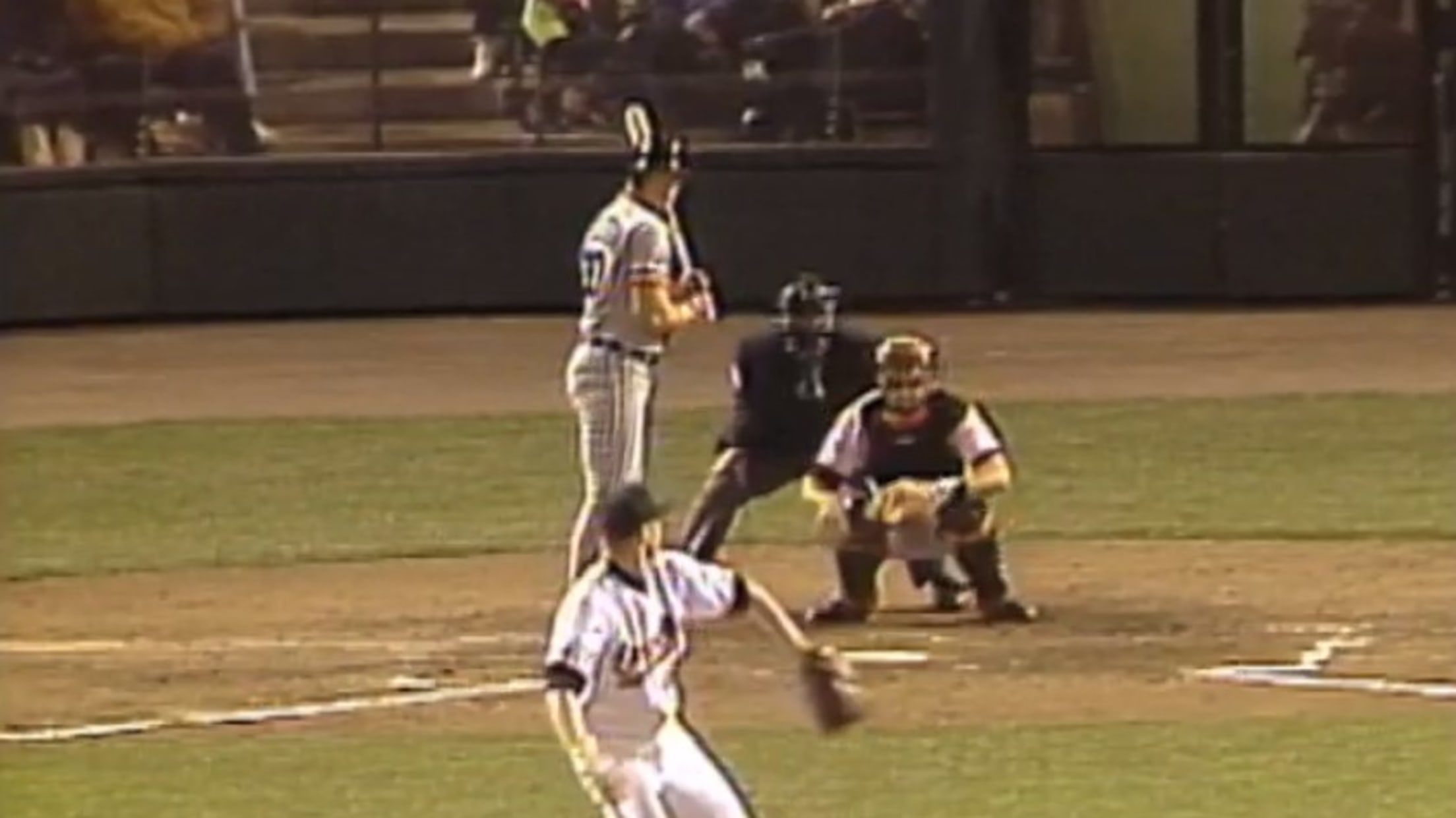 1B: Kevin Youkilis (2004-13)
Jeff Bagwell's "Mime Sitting in Imaginary Chair" look could claim this spot via squatter's rights. Or it could go to Jim Thome for appropriating Roy Hobbs' pre-pitch pointing of the bat with one hand. Or to the great Rod Carew, who is depicted in bronze at Target Field in one of his characteristic crouches with the bat perfectly parallel to the ground. Anthony Rizzo too, with his fun little lean back and wriggle.
The honor, though, must go to Youk. Though his signature stance seems derivative of that of the starting shortstop on this squad (see below), Youkilis does distinguish himself by keeping his feet so close together in the corner of the box, bobbing his hands, and, most importantly, doing that ultra-choke-up with his right hand, with the bat lightly resting between his thumb and forefinger.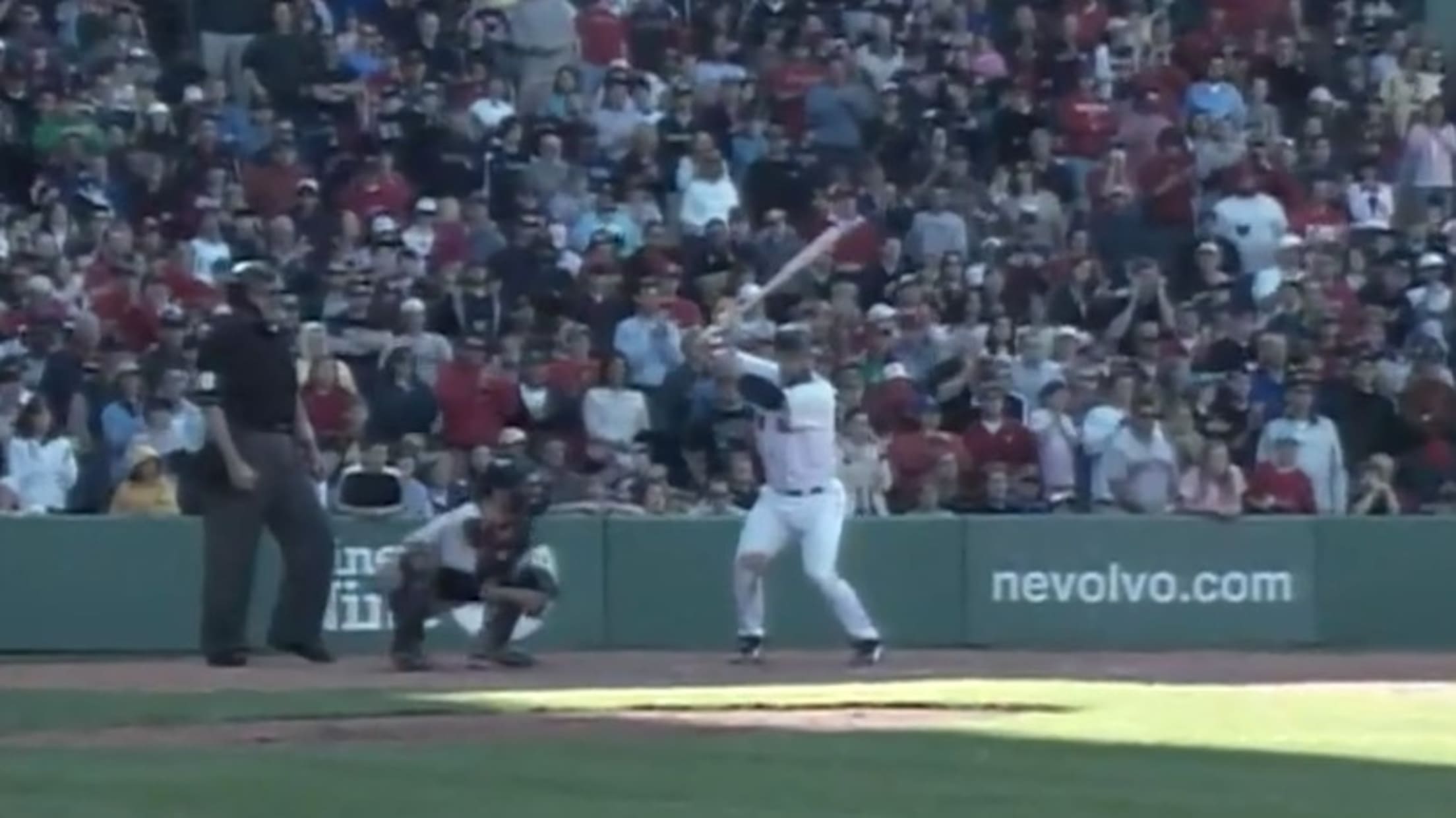 2B: Craig Counsell (1995-2011)
Chuck Knoblauch kept the bat as far behind his head as physically possible without dropping it, and Joe Morgan's left elbow flap very well might have been the engine-revver for the Big Red Machine.
But Counsell took the high road to this starting spot, holding his bat at such a great distance aloft for a few seasons (at the "height" of his career) that, in his D-backs and Brewers playing days, it was fair to wonder whether it might dent the domes of Chase Field or Miller Park.
Counsell would also do a Morgan-esque arm flap that earned him the nickname "The Chicken Man" from Marlins coach Rich Donnelly when he was a rookie. And if you haven't heard the tear-jerking story of "The Chicken Runs at Midnight," you owe it to yourself.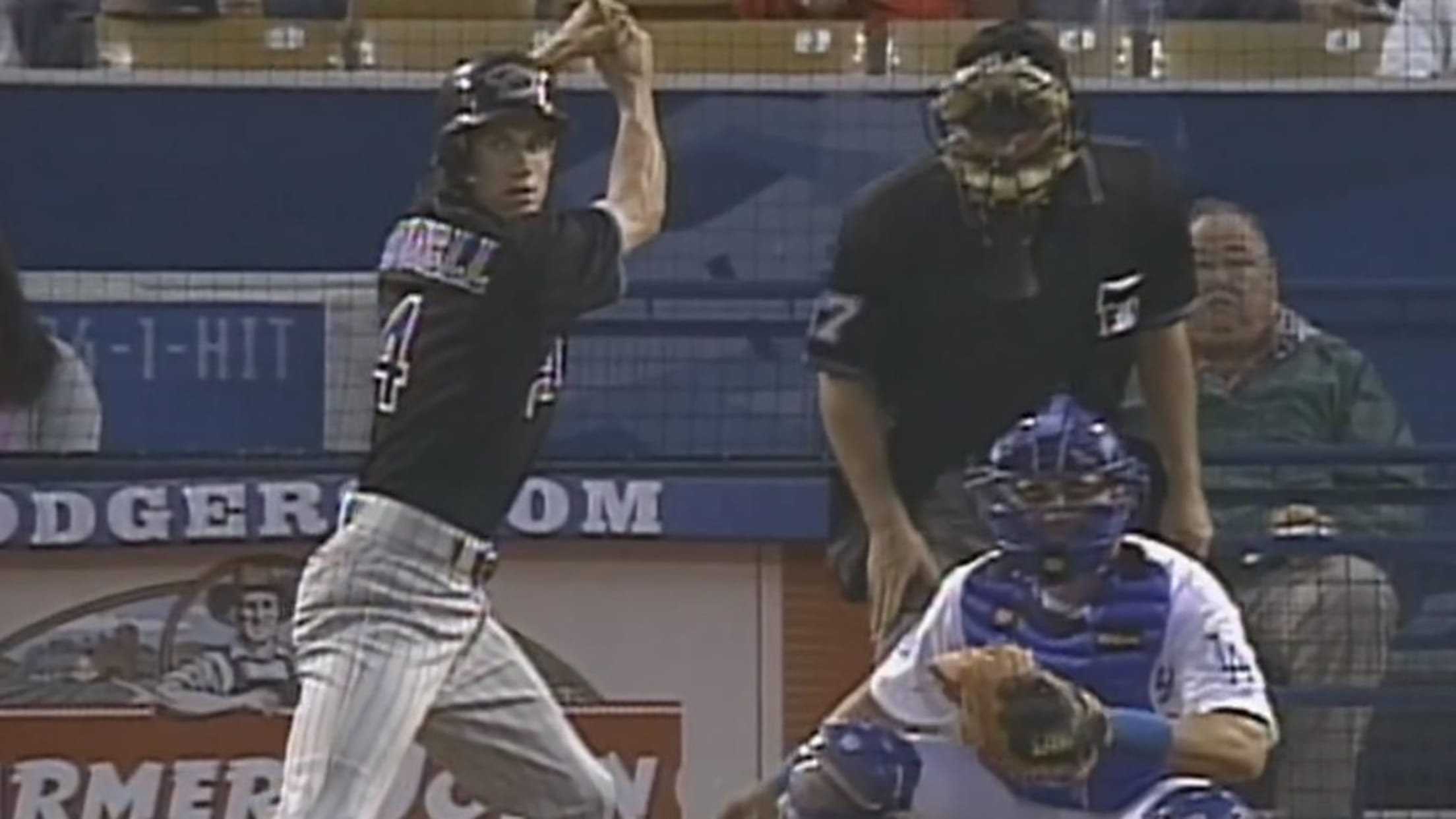 SS: Julio Franco (1982-2007)
I was a Cleveland Municipal Stadium kid. The sight of Franco turning his toes and knees inward while angling his bat above his helmet -- with the head pointed perfectly at the pitcher and the crowd chanting "Juliooooooo!" -- is a foundational baseball memory for me. Every child in Cleveland experimented with that stance, posing much risk to our timing and obliques. (Yes, Franco last played shortstop in 1987, but he spent more games there than at any other position.)
The best part about the Franco stance is that he toured it extensively, playing for eight Major League teams over 23 seasons, in addition to stints in Japan, South Korea, Mexico and independent ball (he played for the Fort Worth Cats in 2014, at the age of 55). Heck, he's still showing that swing off as a coach in Korea.
Cal Ripken Jr.'s violin stance is our backup here.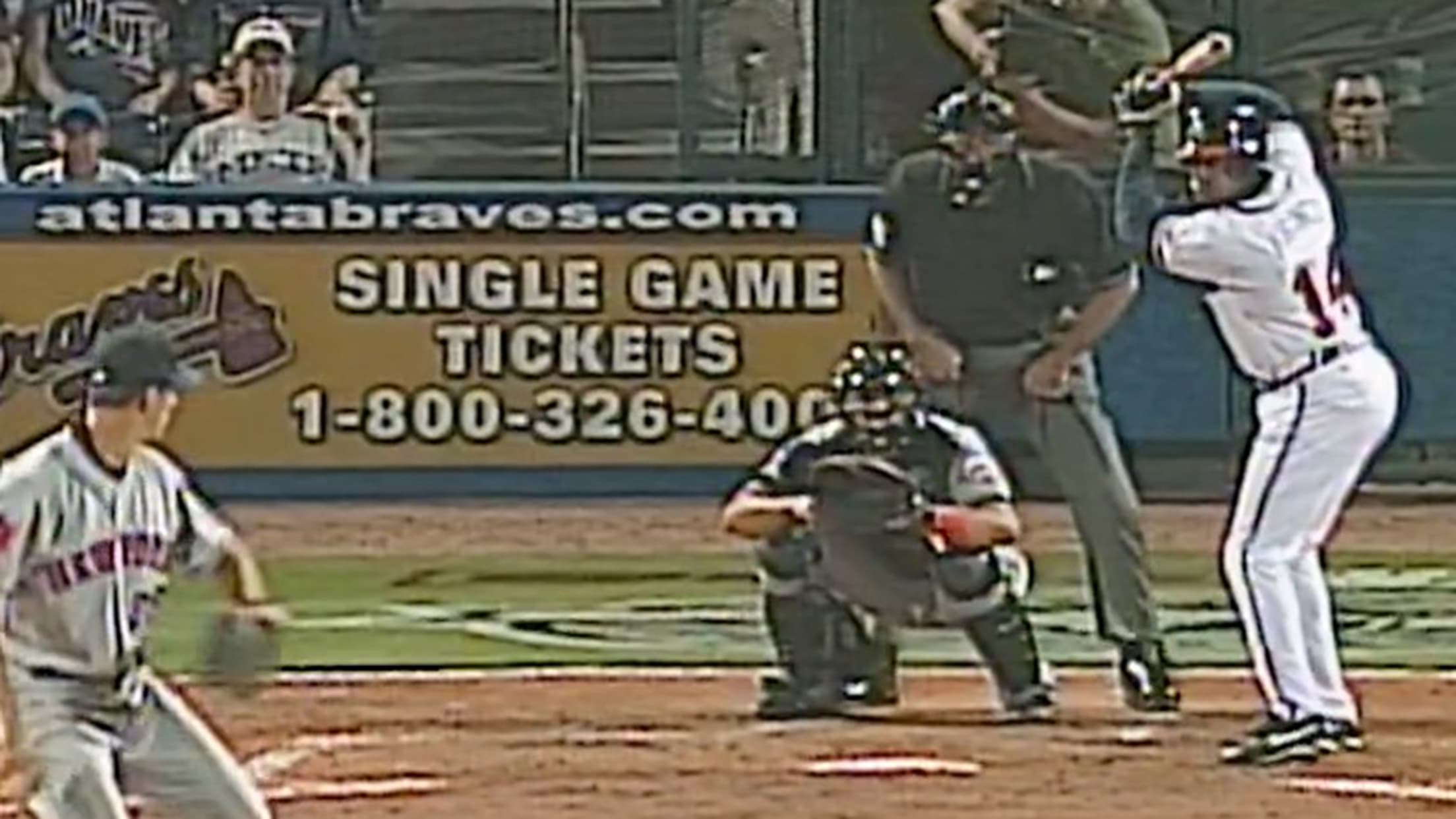 3B: Tony Batista (1996-2007)
Carney Lansford's twitchy, hunched-back "Man Struggling to Open Jar of Pickles" routine is an all-timer.
But at the hot corner, nothing quite compares to Batista, whose stance was more open than a 24-hour diner. He quite literally faced the pitcher, with his legs perpendicular to the pitch's path and each foot straddling an opposite edge of the right-handed batter's box. He had the look of a man who couldn't quite decide whether he wanted to bat or head back to the dugout.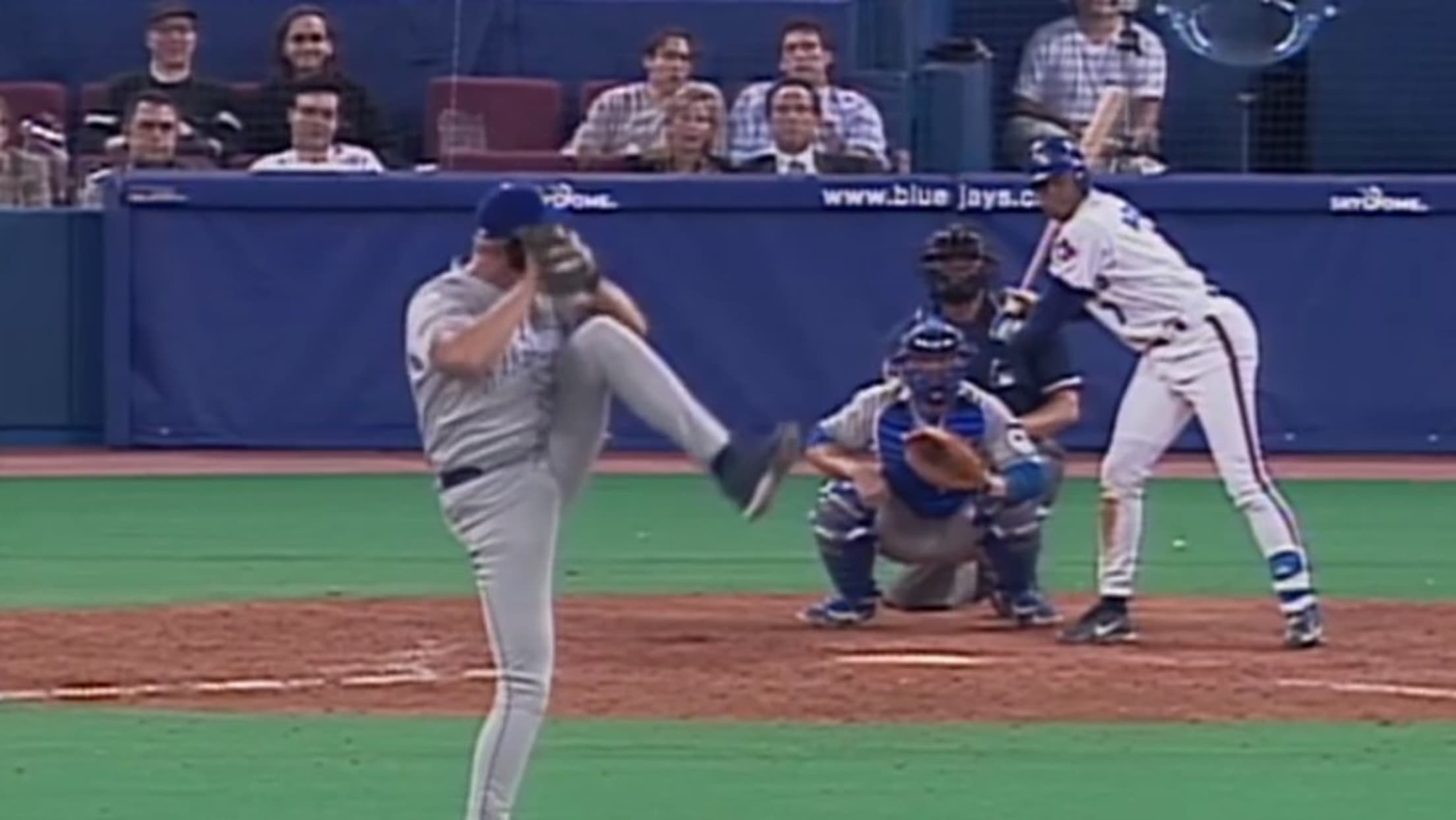 LF: Phil Plantier (1990-97)
Bagwell had the Hall of Fame career, but Plantier arrived a bit beforehand and was the true "Sultan of Squat." Though the exaggerated crouch didn't last his entire career, he is remembered for breaking into the big leagues in Boston while doing deep knee bends in the batter's box. Plantier darn near planted himself in the ground.
Apologies here to the legendary Rickey Henderson, who could bend with the best of 'em.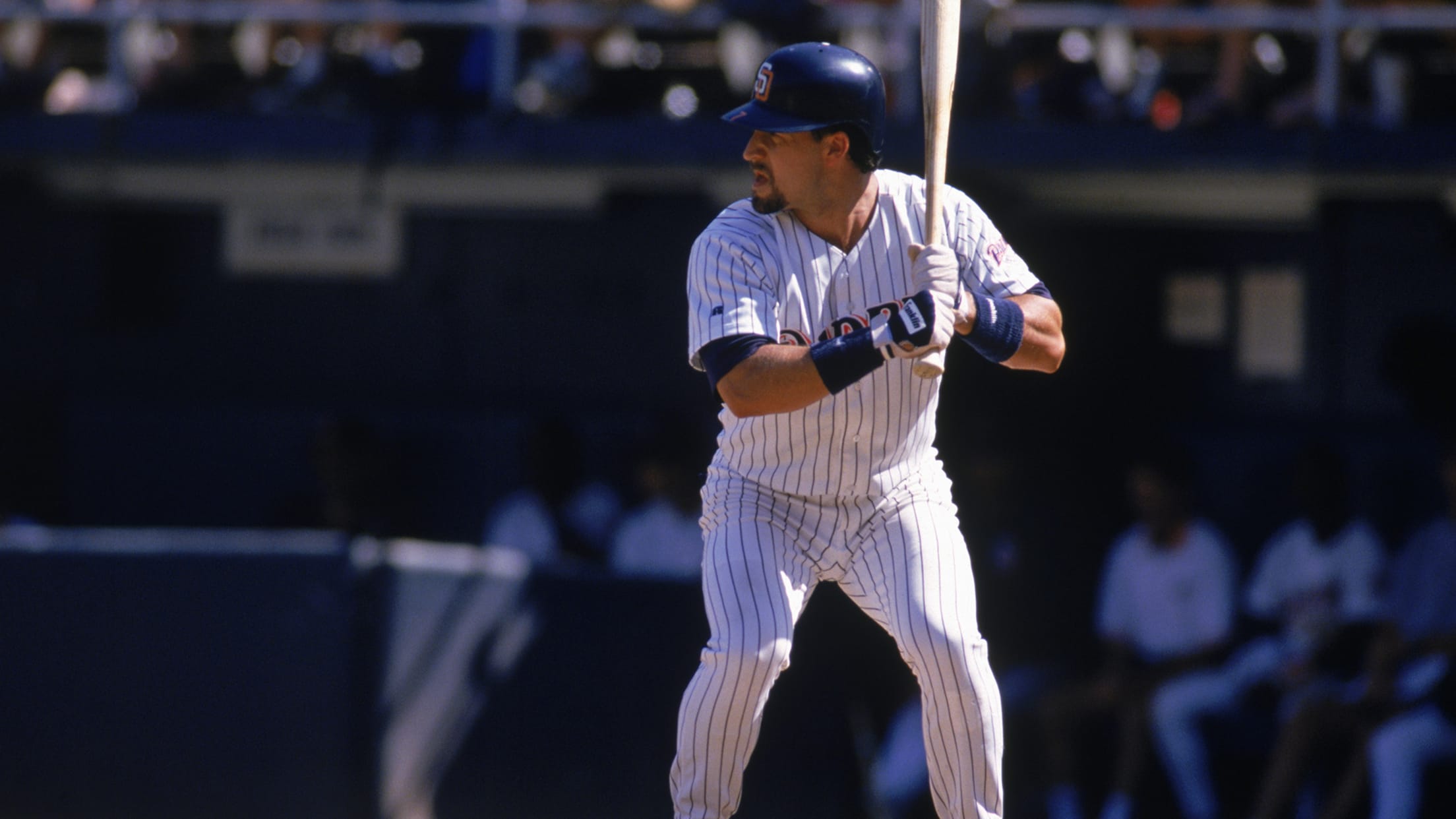 CF: Coco Crisp (2002-2016)
Eric Davis, with the bat pulled down below his belt, had a Tettleton-esque looseness that gave no hint to the explosiveness he'd unleash when pitches arrived. Aaron Rowand's suggestive stance always drew eyeballs. Ken Griffey Jr. had a wonderful wiggle preceding the prettiest swing in baseball.
But we're here to praise peculiarity, and Crisp had the freshest stance at this spot. He would quickly lock into a lean on his back foot with his arms raised, his elbows tucked awkwardly and his chin resting on his front shoulder, with a pouty face peering back at the pitcher.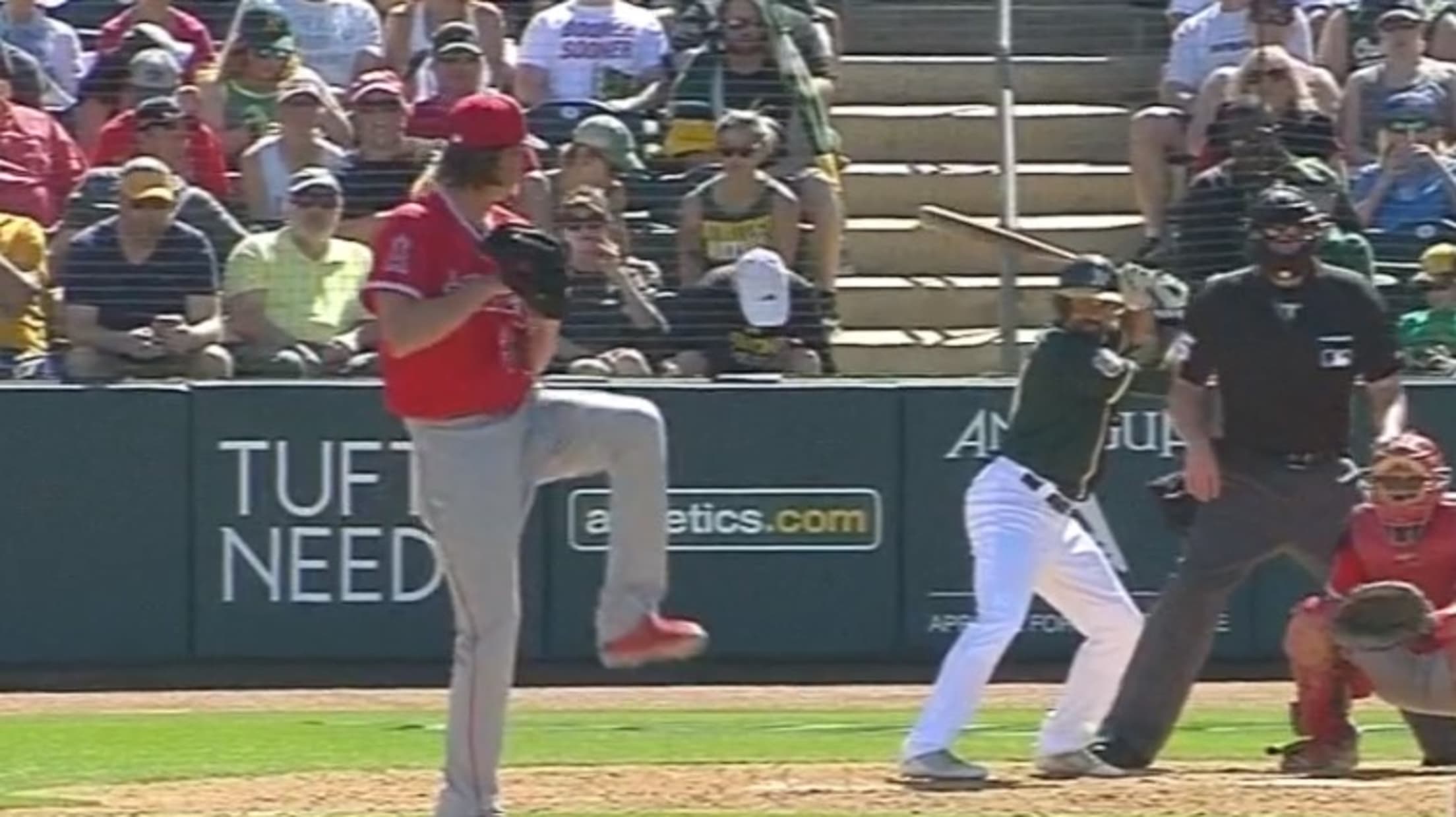 RF: Gary Sheffield (1988-2009)
Call it an exaggeration, if you must, but choosing between Ichiro and Gary Sheffield for this spot is one of the hardest decisions a human being can make. Ichiro's knee-knocking, black-Mizuno-bat-waving pre-pitch routine is legendary, and he stands as a small sample of the many inventive stances emanating from Nippon Professional Baseball.
Ultimately, though, Sheffield's signature bat-wagging is too mighty and menacing to leave off of this team (and it's particularly impressive when you think about the wrist strength it takes to do that with a wood bat prior to catching up with a 99 mph fastball). It was a stance befitting the intimidating presence of its possessor and a perfect precursor to the violent swing that awaited opposing pitchers' offerings.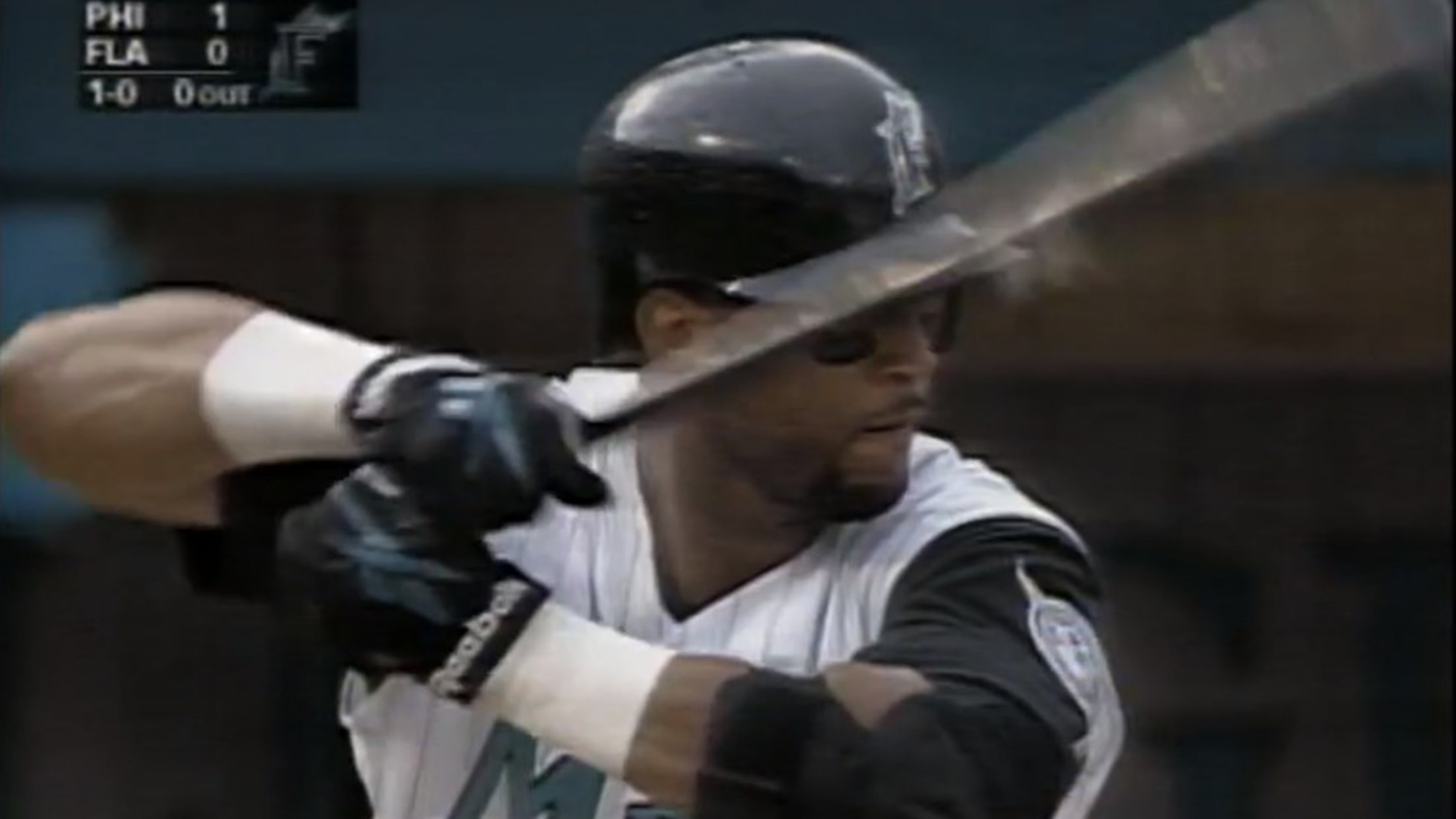 DH: Oscar Gamble (1969-1985)
Why nobody referred to him as "Oscar the Crouch" is beyond me. Gamble really did gamble, leaning so far down with his head over the plate you thought he might tip right on over. But that lowdown look, which he adapted a couple years into his big league career, gave him a better vantage point of incoming pitches and made him a better hitter. Its distinctness also paired nicely with the ample Afro that Gamble grew.
Were there an award for fun batting stances, you could do worse than to shape the statuette to look like Oscar. If only there were an obvious name for such a trophy.