30 breakout performers -- 1 for each team
Whether rookies or players who finally turned the corner, a look at the season's breakthrough performances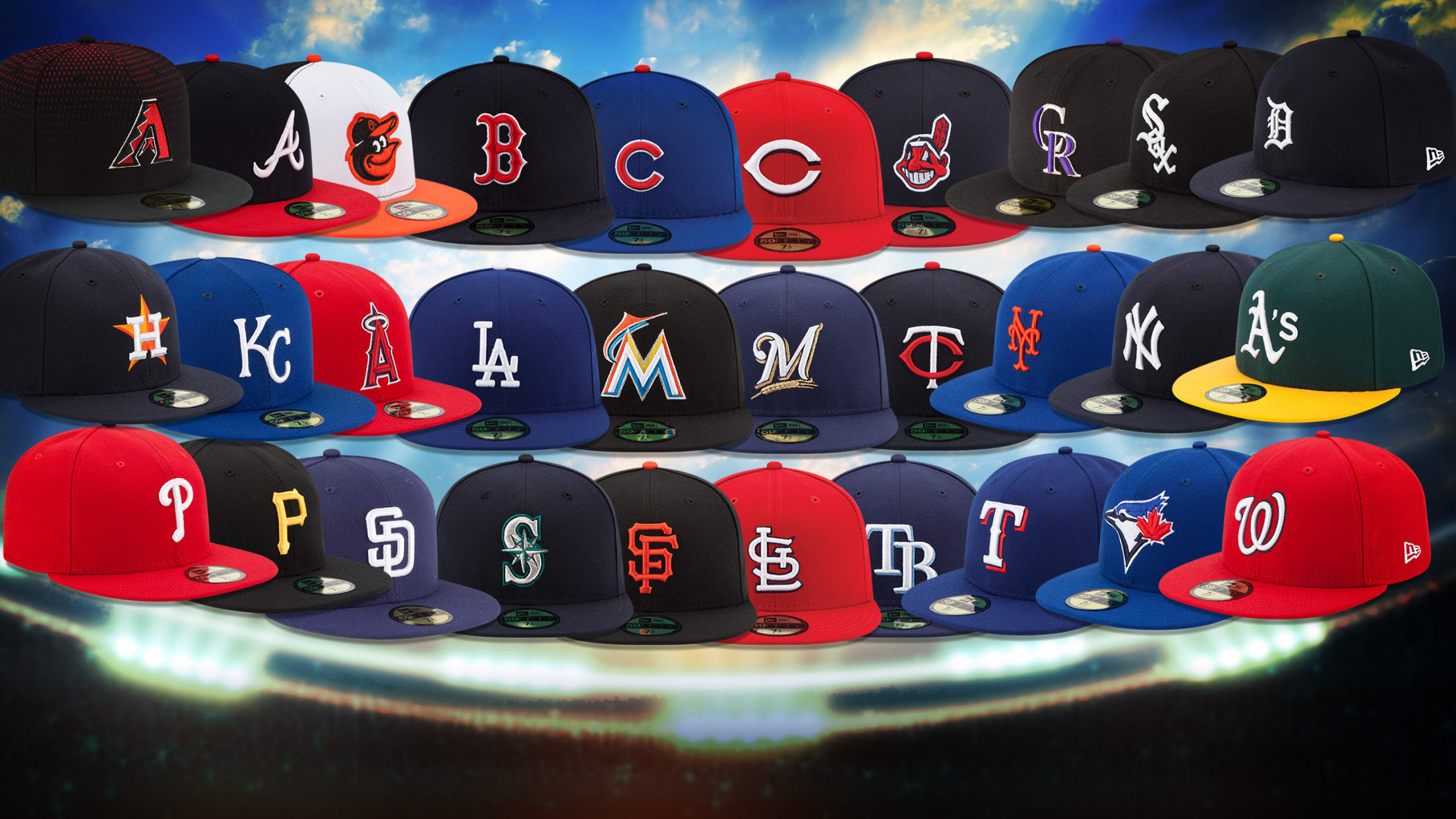 Of the hundreds of great Jose Pujols factoids, here's my favorite one: He only made the Cardinals' roster in 2001, his rookie season, because Bobby Bonilla had a Spring Training injury, opening up a roster spot. All Pujols did that year was hit .329/.403/.610, win the National League Rookie of
Of the hundreds of great Jose Pujols factoids, here's my favorite one: He only made the Cardinals' roster in 2001, his rookie season, because Bobby Bonilla had a Spring Training injury, opening up a roster spot. All Pujols did that year was hit .329/.403/.610, win the National League Rookie of the Year Award and, of course, begin a career that'll finish in Cooperstown. It was his breakthrough year, and it was undeniable.
You can't expect everyone -- or anyone -- to have a breakthrough like Pujols did. But when a breakthrough happens, you can't miss it. Today we take a look at players on each team who, in 2018, had the breakthrough year that augurs great things for the future. Some of them are rookies, some of them just finally turned the corner, but all of them are players we'll be talking about for years to come. And this was the year they got it all started.
AMERICAN LEAGUE EAST
Blue Jays: Teoscar Hernandez, OF
Key stat: 20 homers
The strikeouts are a little higher than you'd like, but for a guy who didn't make the Opening Day roster, the power has been a revelation for the Blue Jays.
Orioles: Tanner Scott
Key stat: 12.9 K/9
It has been the sort of year in Baltimore that a middle reliever with a high strikeout rate is your breakthrough player … but a 23-year-old with that strikeout rate shouldn't be ignored.
Rays: Blake Snell
Key stat: 2.03 ERA, 19 wins
This was the year the Rays were waiting for from Snell. Maybe he's the only starter they need!
Red Sox: Xander Bogaerts
Key stat: .288/.359/.519
Remember, Bogaerts was a below-average hitter last year. With all the homers at Fenway this year, it's easy to miss that he has more than doubled his total from 2017.
Yankees: Aaron Hicks
Key stat: 4.1 WAR (Baseball Reference)
With all the injury problems the Yankees have, Hicks is proving that he can be a near-star-level player.
AL CENTRAL
Indians: Jose Ramirez
Key stat: .282/.396/.578
Sure, Ramirez was terrific last year too, but by converting those doubles into homers, he has turned into the AL Most Valuable Player Award candidate no one saw coming.
Royals: Brad Keller
Key stat: 3.04 ERA
Keller had a 4.68 ERA in Double-A Jackson last year, but he has been the Royals' best pitcher this year. He just turned 23 years old as well.
Tigers: Niko Goodrum
Key stat: 16 homers
Goodrum was 1-for-17 in 2017 with Minnesota and never hit more than 13 homers in eight years in the Minors. He may end up leading the Tigers in homers this year.
Twins: Jose Berrios
Key stat: 3.81 ERA, tied for league lead in complete games and shutouts
Berrios will end up adding about 50 innings to his 2017 total, which gets him closer to being the ace the Twins have been waiting on. He's still 24.
White Sox: Carlos Rodon
Key stat: 3.10 ERA
Rodon's strikeout rate has dropped, but everything else has been golden for him this year, and he looks like a rotation mainstay moving forward.
AL WEST
Angels: Shohei Ohtani
Key stat: .370 OBP, 3.31 ERA
The injury is (obviously) a bummer, but seriously, once it heals, it looks like Ohtani really might be able to both pitch and hit in this league, and at high levels.
Astros: Alex Bregman
Key stats: .294/.401/.551
Bregman has unquestionably been the best position player on a team full of great ones.
Athletics: Matt Chapman
Key stat: 8.1 WAR (Baseball Reference)
We all knew Chapman could play defense like no one else on earth. But he has raised both his OBP and SLG 50 points from his rookie year. Look out.
Mariners: Edwin Diaz
Key stat: 55 saves
The Mariners have relied on Diaz more than any team has relied on any reliever, and he has responded nearly every time.
Rangers: Jose Leclerc
Key stat: 13.8 K/9
Leclerc has always been able to strike guys out, but he dropped his walk rate in half this year.
NATIONAL LEAGUE EAST
Braves: Ronald Acuna Jr.
Key stat: .292/.368/.574
Remember when Acuna was struggling? He looks like he'll be ready to compete for the NL MVP Award as soon as next year. Acuna won't be able to buy his first drink until December.
Marlins: Brian Anderson
Key stat: .270/.353/.395
If Anderson's competition consisted of mere mortals instead of some absolute studs this year, he'd be a legitimate NL Rookie of the Year Award candidate.
Mets: Jacob deGrom
Key stat: 1.78 ERA
It's possible that deGrom may be what we remember most from this season.
Nationals: Juan Soto
Key stat: .305/.421/.532
It's easy not to fret about your former superstar teenager possibly leaving when you have another one that just shows up on your roster.
Phillies: Aaron Nola
Key stat: 16-5, 2.42 ERA
The Phillies have been excited about Nola for a while. But even they didn't see this coming.
NL CENTRAL
Brewers: Christian Yelich
Key stat: .313/.381/.556
Yelich is not only having a better year than Marcell Ozuna, he's having a better year than Giancarlo Stanton.
Cardinals: Jack Flaherty
2.86 ERA
The Cards have had a few of these guys -- from Miles Mikolas to Harrison Bader to Yairo Munoz -- but we'll go with the guy who would start the NL Wild Card Game.
Cubs: Javier Baez
Key stat: .294/.328/.563
The batting average and on-base percentage are about what you'd expect from Baez, but that slugging leads the NL.
Pirates: Trevor Williams
Key stat: 1.19 second-half ERA
If the real Williams is anything close to this, with Jameson Taillon and Chris Archer, the Pirates have quite a threesome in the rotation moving forward.
Reds: Eugenio Suarez
Key stat: 101 RBIs
No Red has led the NL in RBIs since Dave Parker in 1985, and Suarez is right there with Trevor Story and Baez for the top spot.
NL WEST
D-backs: Patrick Corbin
Key stat: 11-5, 3.05 ERA
The pending free agent has picked an excellent year to have his career season.
Dodgers: Player Page for Max Muncy
Key stat: .258/.389/.577
Muncy has cooled down a little bit in the second half, but of all the players to lead the Dodgers in homers this year, this guy would have been pretty far down everybody's list in the preseason.
Giants: Dereck Rodriguez
Key stat: 2.30 ERA
The Giants are almost too old to have too many breakthrough players, but Rodriguez has actually been the team's leader in WAR (Baseball Reference) this year.
Padres: Franmil Reyes
Key stat: .848 OPS
The numbers are better than many realize, but the real joy of Reyes is bringing something unique and exciting to a franchise that could use it.
Rockies: Kyle Freeland
Key stat: 15-7, 2.96 ERA
According to Baseball Reference WAR, Freeland is having the second-best season by a Rockies pitcher in franchise history … and he's got a real chance to chase down 2010 Ubaldo Jimenez by season's end.
Will Leitch is a columnist for MLB.com.