Here are 10 fantasy sleepers you should target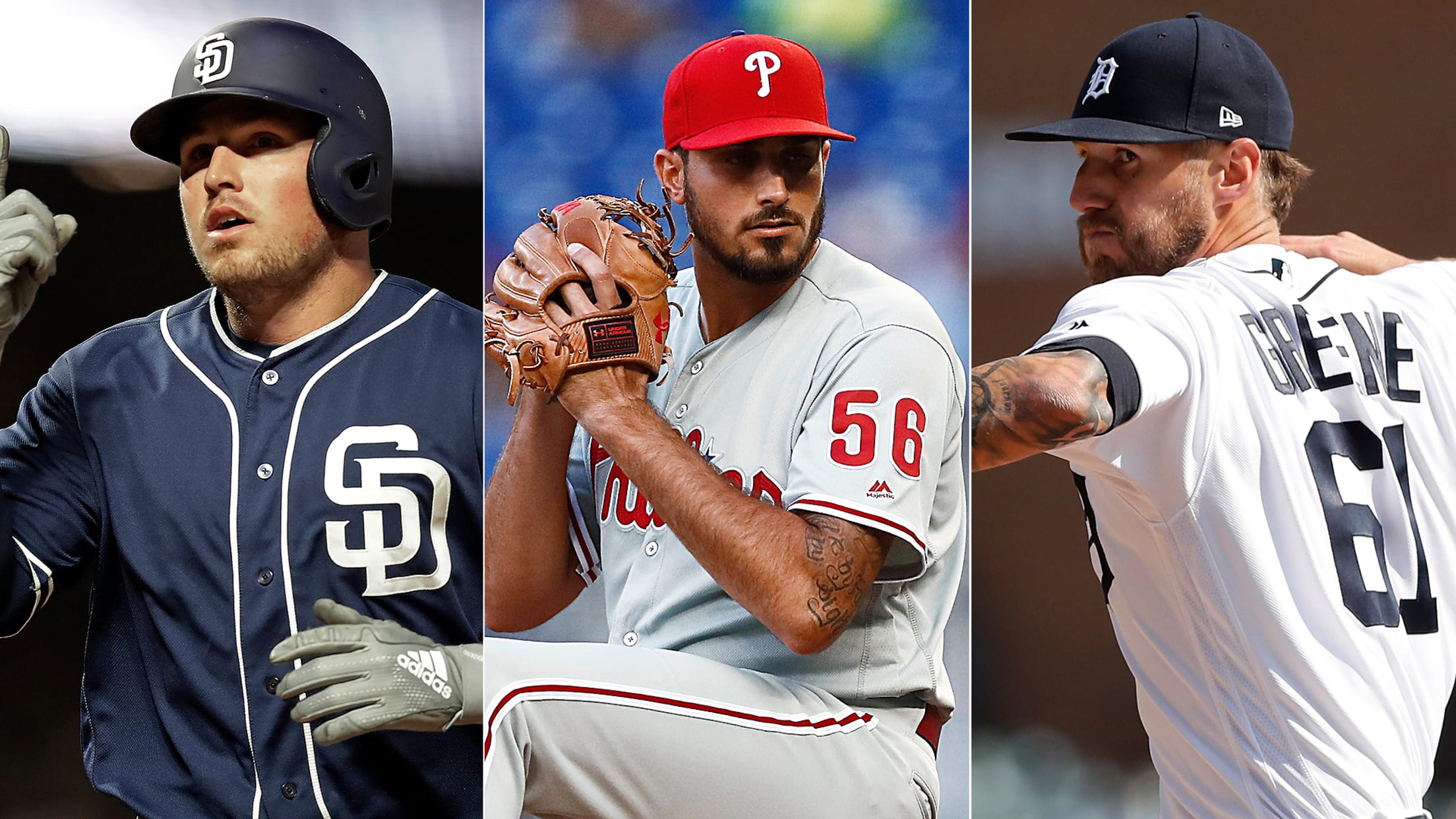 With nearly two weeks of baseball in the books, stats are beginning to normalize and fantasy owners have a better sense of what their needs are. Whether it's a slumping should-be star … or an under-the-radar breakout about to happen ... or a productive performer on the verge of returning
With nearly two weeks of baseball in the books, stats are beginning to normalize and fantasy owners have a better sense of what their needs are.
Whether it's a slumping should-be star … or an under-the-radar breakout about to happen ... or a productive performer on the verge of returning from injury, we'll be identifying a crop of candidates each week you can acquire via trade at a discount.
Hunter Renfroe, OF, Padres
Renfroe opened the season in a part-time role but is quickly making the case for regular at-bats with his hot start. After clubbing 26 homers in both 2017 and '18, Renfroe has already gone deep four times in his first 10 games of '19. The 27-year-old has shown tremendous power since debuting in '16 with a .261 ISO and 60 homers in just 913 at-bats. He walked more and struck out less frequently last year compared to '17, and if he continues to make more consistent contact he could emerge as one of the National League's premier sluggers.
Zach Eflin, SP, Phillies
After struggling in 2016 and '17, Eflin broke out last year to go 11-8 with a 4.36 ERA and a 3.80 FIP in 24 starts. A jump in velocity made him a much more effective pitcher, nearly doubling his strikeout rate from 4.9 K/9 in '17 to 8.6 K/9 in '18 while cutting his home run rate in half from 2.2 HR/9 to 1.1 HR/9. The 25-year-old has continued to improve in '19, registering a 3.54 ERA and a 1.08 WHIP in five Spring Training starts and flashing a 14:1 K/BB ratio over his first 12 regular-season innings. While he doesn't have the established reputation of rotation-mates Aaron Nola and Jake Arrieta, Eflin has the potential to be one of the NL's best young arms.
Shane Greene, RP, Tigers
Despite recording a 5.12 ERA and a 1.37 WHIP last year, Greene remained Detroit's closer after tallying a career-high 32 saves. Bad luck was mostly to blame for his struggles last year, as his 1.7 HR/9 rate and 16.4 percent HR/FB rate were both well above the league averages and his career norms. He was also victimized by an unlucky strand rate (69.7 percent) and BABIP (.311), which masked the fact that he posted the best walk rate (2.7 BB/9) and K/BB ratio (3.4) of his career. While he shouldn't be viewed as an elite closing option, Greene's 2019 performance should fall somewhere between last year and his stellar '17, when he finished with a 2.66 ERA.
Anthony Swarzak, RP, Mariners
With Hunter Strickland (right lat strain) expected to be sidelined a couple months, Swarzak appears to be the top closing option in Seattle for the time being. Despite opening the year on the injured list with a shoulder injury, Swarzak has already picked up a pair of saves. While he doesn't have much closing experience with only eight career saves, the veteran righty is a reliable late-inning option.
Niko Goodrum, OF, Tigers
Goodrum was one of the American League's more exciting rookies last year, slashing .245/.315/.432 with 16 homers and 12 steals in 444 at-bats. He also showed great versatility in the field, playing all four infield positions (except catcher) as well as both corner-outfield spots. His success has carried over into 2019, as he batted .321/.373/.509 in Spring Training and has managed an .932 OPS through 13 regular-season games. Goodrum projects as a solid power/speed option with multi-position eligibility, making him worth rostering in most fantasy leagues.
Matt Shoemaker, SP, Blue Jays
After making just 21 starts in 2017 and '18 combined due to injuries, Shoemaker is healthy and off to a great start in '19. Now with Toronto after signing a one-year deal in the offseason, the 32-year-old has won three starts with his new team while posting a 1.75 ERA in 25 2/3 innings. Shoemaker's injury history makes him a bit of a gamble, but if he's healthy he'll be a bargain.
Ryan Brasier, RP, Red Sox
With Craig Kimbrel no longer in the picture for the Red Sox, Brasier has become one of the team's primary closing options along with Matt Barnes in Kimbrel's absence. Brasier was one of the club's best relievers last year with a 1.60 ERA, a 0.77 WHIP and a 2.83 FIP in 33 2/3 innings before sporting a 1.04 ERA during their championship run. He has converted three save chances, suggesting that he could be the preferred closer over Barnes going forward.
Jorge Polanco, SS, Twins
Polanco has been one of the AL's more underrated shortstops since coming up to the Major Leagues for good in 2016, hitting .271/.327/.418 with 96 extra-base hits and 24 steals over 279 games from 2016-18. Now squarely in his prime at 25 years old, the multi-talented shortstop is capable of solid slash stats and counting numbers from near the top of Minnesota's lineup, making him an asset at what is often a shallow fantasy position.
Trevor Williams, SP, Pirates
Williams has quietly been one of the best pitchers in baseball for over a year now. Since the start of 2018, he's gone 15-10 with a 3.05 ERA and a 1.16 WHIP over 182 2/3 innings. While his peripherals aren't as strong, his 3.80 FIP during that time suggests he's still an above average hurler. His walk rate has improved every year since he debuted in 2016, and he's done a good job keeping the ball in the park with a 0.8 HR/9 rate since the start of 2017. The 26-year-old may not be a flashy fantasy option due to his career 6.8 K/9 strikeout rate, but his control and ability to generate grounders (career 44.3 percent ground-ball rate) make him an effective one nevertheless.
Blake Parker, RP, Twins
Trevor May was expected to be the front-runner for Minnesota's closer role coming out of Spring Training, but instead it's been Parker, who's notched three saves. Parker has the most closing experience on the club with 27 career saves under his belt, including a career-high 14 saves with the Angels last year. He's always been a strong relief option, but he needs to be owned now that he's the Twins' leading candidate to finish games.