MLB, Tribe give $5 million for local projects
Luke Easter Park, East Technical Boys & Girls Club among Cleveland sites to be renovated as part of All-Star Legacy initiative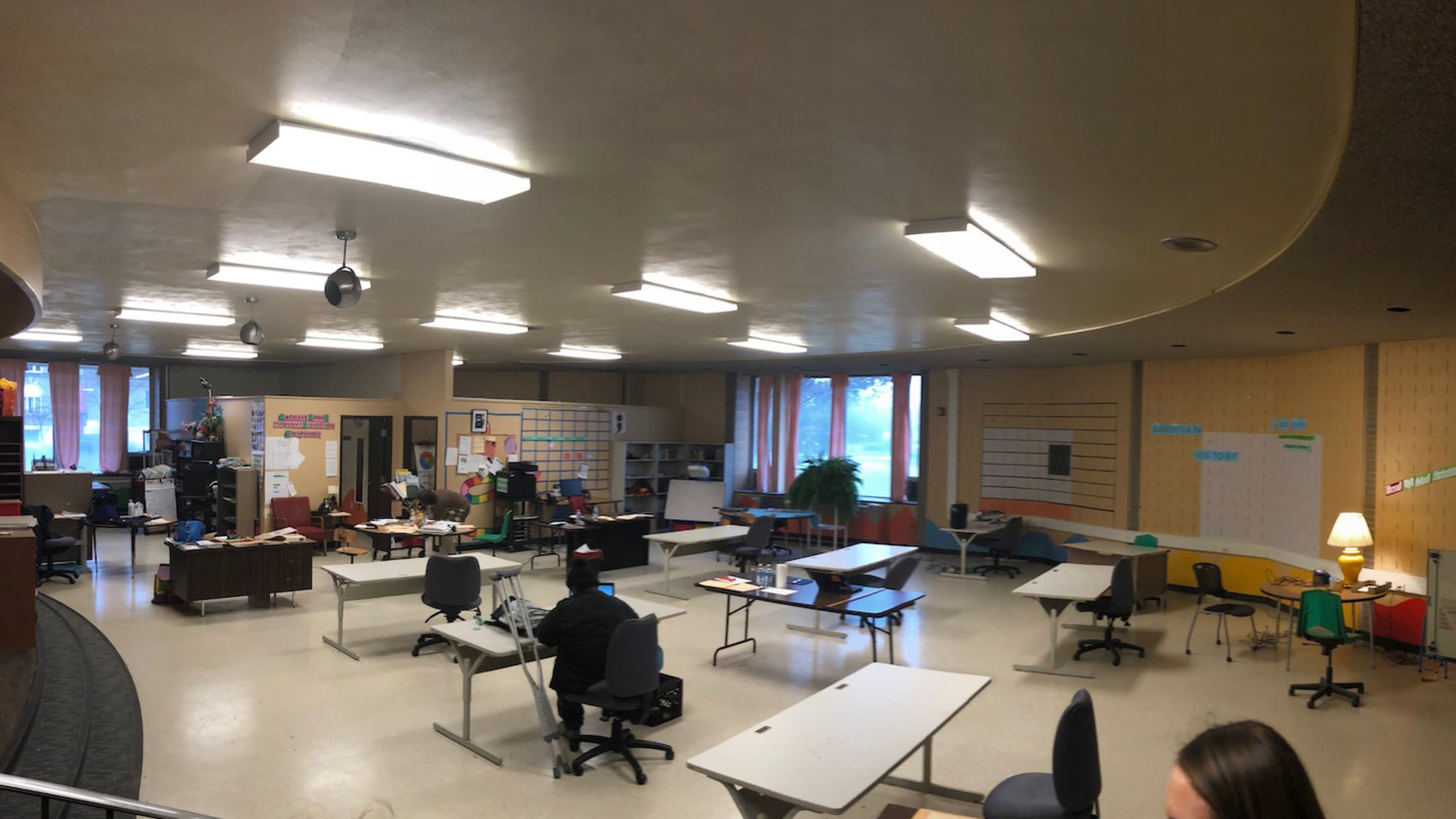 CLEVELAND -- The All-Star Legacy initiative has come full circle. The program that was designed to help make an impact in local baseball communities began in connection with the 1997 MLB All-Star Game in Cleveland, and it has now found its way back to Northeast Ohio. On Tuesday, Major League
CLEVELAND -- The All-Star Legacy initiative has come full circle.
The program that was designed to help make an impact in local baseball communities began in connection with the 1997 MLB All-Star Game in Cleveland, and it has now found its way back to Northeast Ohio.
On Tuesday, Major League Baseball announced that it will be joining forces with the Indians, along with the support from the city of Cleveland, to donate approximately $5 million to local projects that will leave a lasting impact on the community well after the 2019 Midsummer Classic comes to an end.
"It's very exciting for Major League Baseball to partner with the Cleveland Indians," MLB's vice president of social responsibility Melanie LeGrande said. "They are extraordinary in what they do in their community investments and community outreach. And so working with them has been a pleasure for us and we have been so excited to look at the various projects and see the different stages, and we'll be even more excited when we're able to unveil them in July."
These projects include renovations to Field 7 at Luke Easter Park -- adding turf, new dugouts and bleachers -- and Talty Field at Cleveland Metroparks Brookside Reservation. Talty Field will be refurbished with artificial turf, which will then be utilized by the Cleveland Baseball Federation RBI teams and become a premier site to host PLAY BALL, Pitch, Hit & Run and Jr. Home Run Derby events in addition to other baseball and softball events.
We can't wait for the All-Star Game in July.

One of the features? PLAY BALL PARK! 🤩

Come for the All Stars; stay for the activities! pic.twitter.com/Mm5ZuNUUL4

— Cleveland Indians (@Indians) April 29, 2019
"One of the tenets of our mission is to strengthen communities, so this is part of baseball's DNA," LeGrande said. "So to be able to work with the host club and leave a lasting impact after we're gone, after all the All-Star players have gone, after the game has been played, what Cleveland will have is two fully turfed fields where kids can continue to play our game, strengthen their skills and be what we call Major League citizens. So that's really important to us."
The initiative will also step outside the game of baseball, transforming a home into a new Student Veterans Center, which will provide support to student body veterans of U.S. Military Service currently studying at Baldwin Wallace University. The program will also fully renovate the digital arts suite at the Boys & Girls Club location out of East Technical High School, installing a sound recording studio with brand new equipment, a workspace with Mac desktop computers and a lounge area.
"We want to make sure we are supporting all members of the local community, and military is important for us. We always do a military project," LeGrande said. "… Finding a project that is so exciting within Baldwin Wallace University and the ability to take a single-family home and transform it into a veterans center is amazing, and the site is amazing.
"And of course, Boys & Girls Clubs of America is our official charity and we'll always do a project with them as well, and to see the youth, the teams and the new East Technical center, this visual arts suite we're putting together, to be able to have exposure and some STEM skills is great for us not just from a baseball perspective, but a community perspective."
During All-Star Week, Major League Baseball and the Indians will refurbish Larry Doby All-Star Playground as part of the general community outreach. The park was originally constructed during the 1997 All-Star Week in Cleveland, and in 2019, it will receive updated equipment and flooring for local youth to use as a daily recreational outlet.
"[That year] was the first time that we had the Legacy Project initiative," LeGrande said. "And to be able to see what we are doing to this playground 22 years later to make sure that it's still in great condition to serve kids in the local community and to be able to have members of the Doby family there, it's going to be a great way to, I would say, the first pitch of All-Star Week is really going to have the historical context from 1997, but bringing into the new life, the energy for 2019 in the All-Star Week here this year."