ASG community initiatives more expansive than ever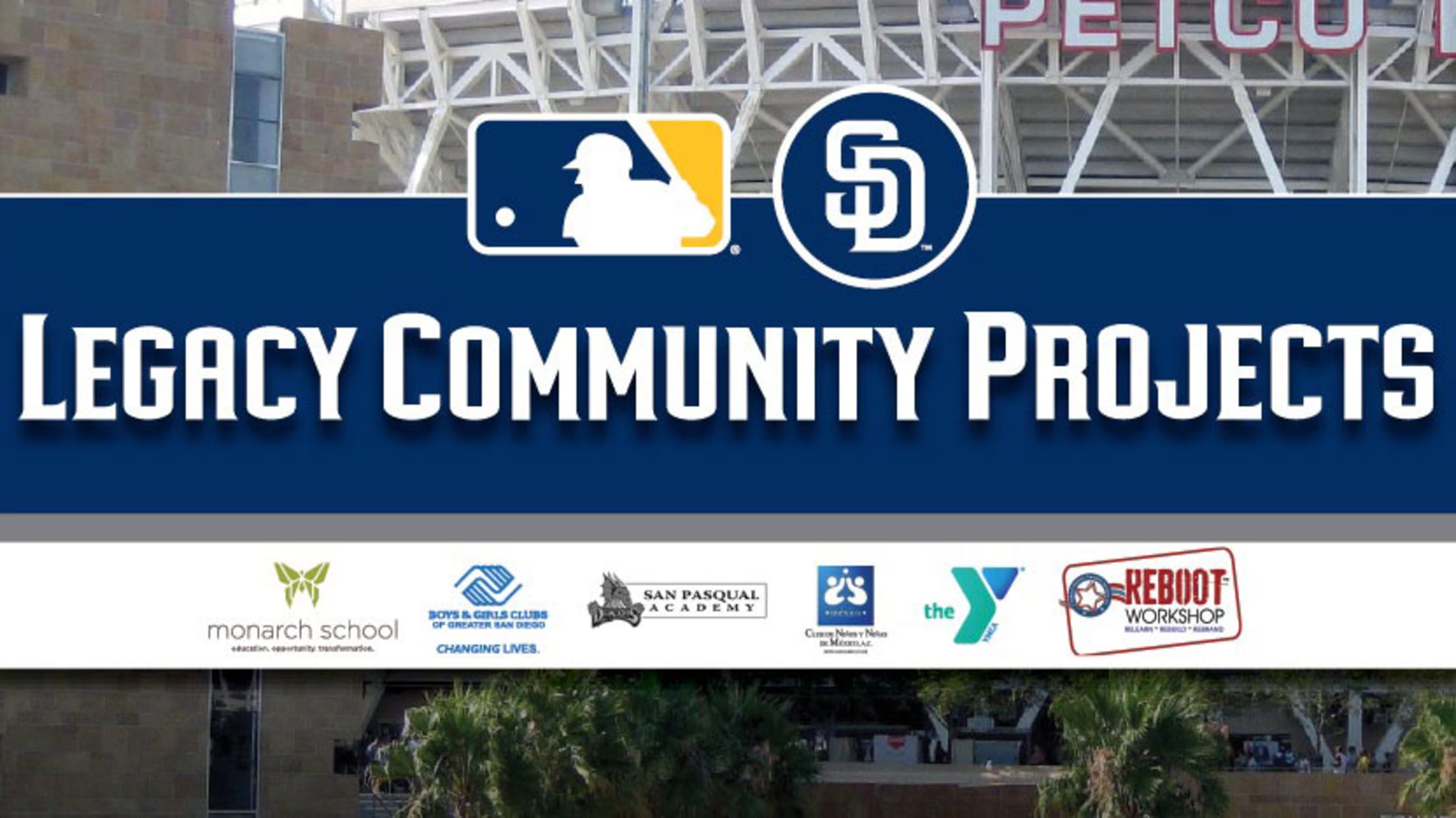 Now that voting has begun to decide which players will start the 87th All-Star Game presented by MasterCard on July 12 in San Diego, Major League Baseball and the Padres on Monday announced details of the annual community legacy effort that will be headed to the host city and, for
Now that voting has begun to decide which players will start the 87th All-Star Game presented by MasterCard on July 12 in San Diego, Major League Baseball and the Padres on Monday announced details of the annual community legacy effort that will be headed to the host city and, for the first time in All-Star history, internationally in Mexico as well.
The 2016 All-Star Legacy initiative will consist of community improvement projects designed to leave a lasting impact on the city and surrounding region. This effort features the development of several formal and casual youth playing surfaces, including the first softball-specific All-Star Legacy project. These efforts will be completed in cooperation with organizations and facilities that support youth and veterans.
MLB Charities and the Padres Foundation, a fund of the San Diego Foundation, plan to donate nearly $5 million, a significant portion of which will go toward the All-Star Legacy initiative. The donation will also support national charitable organizations, including the Boys & Girls Clubs of America, the Jackie Robinson Foundation, Stand Up 2 Cancer, the Prostate Cancer Foundation and Susan G. Komen. The funds will be raised from Gatorade All-Star Workout Day on the Monday before the Midsummer Classic at Petco Park.
"Major League Baseball is proud to continue this annual Midsummer Classic tradition of leaving a legacy in our host All-Star community," said MLB vice president of community affairs Tom Brasuell. "Under the leadership of Commissioner [Rob] Manfred, this year's All-Star Legacy effort will have a particular focus on affecting young people and veterans in a positive way. We thank the San Diego Padres and all of the local organizations whose commitment to this campaign is going to help baseball leave a lasting impact for Greater San Diego."
The legacy projects will include:
• Club de Niños y Niñas de Mexico in Tijuana
This unprecedented All-Star effort features the cross-border creation of an All-Star Complex at the first Boys & Girls Club in Mexico, which opened in 2008 and serves 750 children daily from low-income neighborhoods. Planned renovations most notably include the conversion of a nearly 16,000-square-foot basketball court into a multiuse recreation area featuring a kickball/Wiffle ball field.
The project also will upgrade two batting cages by installing new netting and safety infrastructure, as well as a pitching machine. Additional improvements include the leveling and grading of a parking lot at the facility to provide protection from water damage, the aesthetic refresh of meal and rest areas, and the installation of new ventilation, a drop ceiling, lighting, a main entrance and wall plastering in the auditorium to allow for year-round use.
• Boys & Girls Clubs of Greater San Diego
Funding will repurpose an existing parking lot and greenspace into a multipurpose baseball diamond, complete with a manual scoreboard, moveable fences and a large shade structure. Since 1941, the Mitchell Branch club in Escondido, Calif., has changed lives through quality youth programs and guidance in a safe, affordable and fun environment.
• San Pasqual Academy
This Escondido facility is a first-in-the-nation residential education campus for boys and girls ages 12-18. The Academy is designed specifically to meet the needs of foster teens. The softball field at San Pasqual Academy needs significant improvements due to consistent flooding when it rains. The field work will include conditioning, elevating and grading the infield to stop water ponding, grading and leveling the outfield and replacing the outfield sod.
Improvements include the installation of new base inserts, bases, home plate, scoreboard, foul poles and a dugout drainage system and drain line, as well as a catch basin to alleviate water ponding.
• The Jackie Robinson Family YMCA in San Diego (JRYMCA)
This project supports the development of the youth baseball and softball fields and outdoor recreational area, in conjunction with the complete rebuild of the existing complex. It will allow the JRYMCA to put a renewed emphasis on baseball and softball for boys and girls in the community. The goal is to have it fully functional by Jackie Robinson Day on April 15, 2017. The JRYMCA has served an ethnically diverse community of more than 250,000 Southeastern San Diego residents since 1943.
• Monarch School in San Diego
MLB and the Padres will assist the Monarch School in developing the Launch Pointe, a state-of-the-art career academy designed to engage students in hands-on exploration and learning to develop a pathway to future success. The 7,000-square-foot space on the second floor of its existing building will be a flexible learning area with a focus on specific career pathways selected from growing employment sectors in San Diego.
Monarch has served San Diego County for more than 25 years, beginning as a one-room education center in 1988 and evolving into a K-12 school offering a comprehensive program to 450 homeless students annually.
• The National Veterans Transition Services (REBOOT)
Naval Base San Diego is the principal home port of the U.S. Pacific fleet, and thus San Diego is home to a massive community of Naval families with active or returning military members. MLB and the Padres will provide this supportive agency with better technology and a more efficiently designed workspace to provide improved services, including resume writing, personal and professional transition assistance and evaluating and improving online presences.
REBOOT is dedicated to assisting veterans in adjusting to civilian life and securing meaningful employment. The organization was established by a group of retired high-ranking Naval and Marine Corps officers and workforce development professionals. Since REBOOT's inception, it has successfully assisted with the transition for more than 1,500 veterans.
The 87th All-Star Game will be televised nationally by FOX, in Canada by Rogers Sportsnet and RDS, and worldwide by partners in more than 160 countries via MLB International's independent feed. ESPN Radio and ESPN Radio Deportes will provide national radio coverage of the All-Star Game. MLB.com, MLB Network and SiriusXM will also provide comprehensive All-Star Week coverage. For more information, please visit allstargame.com.