How would the postseason look right now?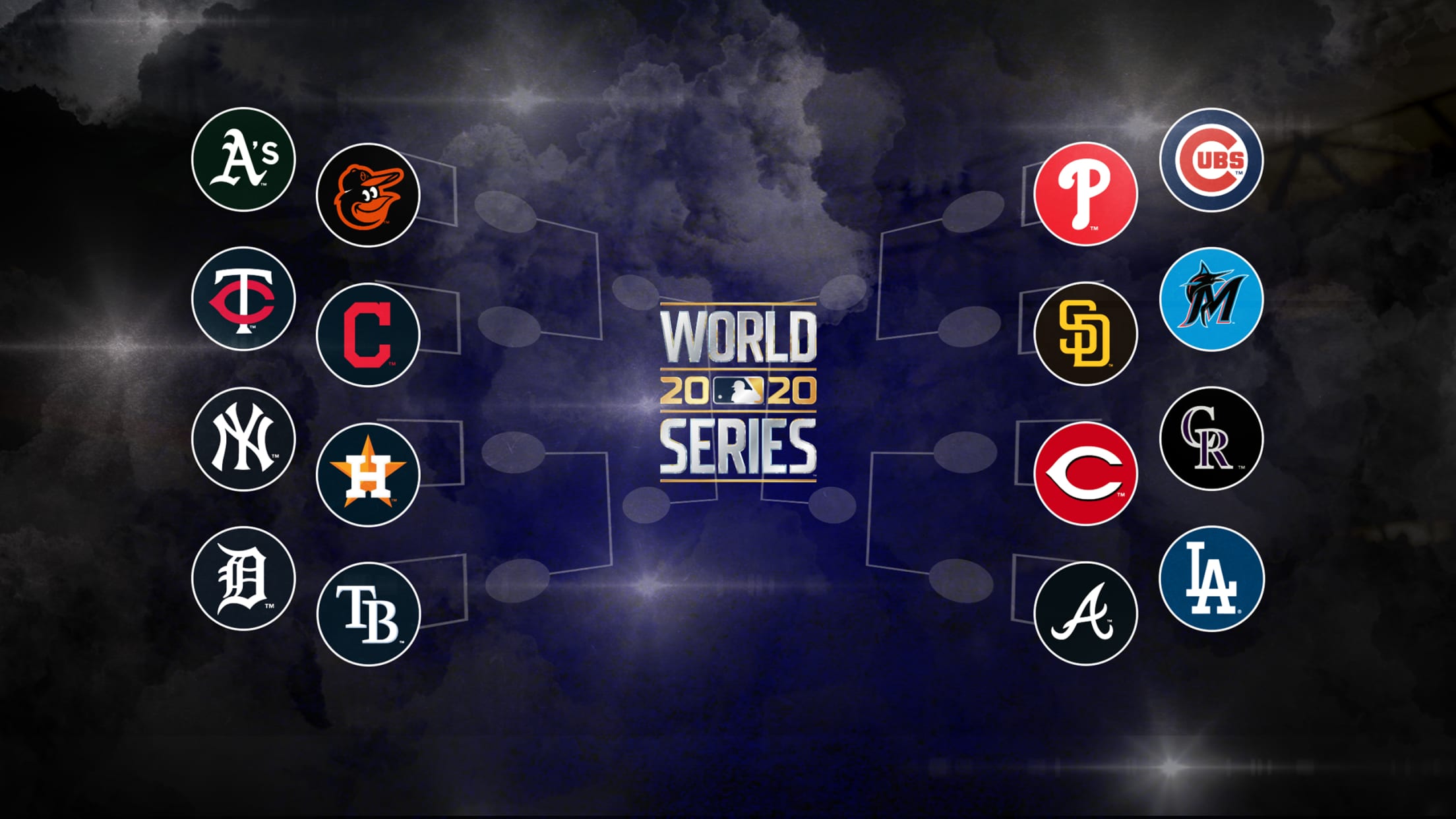 Is it too early for an "If The Season Ended Today" projection? In a shortened, 60-game season, is it ever too early? Here's a way to think about it: If we started doing these weekly today -- and we are -- we would only have six more to do after
Is it too early for an "If The Season Ended Today" projection? In a shortened, 60-game season, is it ever too early?
Here's a way to think about it: If we started doing these weekly today -- and we are -- we would only have six more to do after this one. So if we're going to do this at all, we'd better start now.
To remind: The playoff format has changed for this unique season …
The top three seeds (Nos. 1-3) in each league will go to the three division winners (East, Central, West) in order of record.
The next three seeds (Nos. 4-6) will go to the three teams that finish in second place in their division, in order of record.
The final two seeds (Nos. 7-8) will go to the two teams with the next best records, regardless of division and division standing. Because the first- and second-place teams in each division automatically advance to October, the 7 and 8 seeds are the actual "Wild Card teams."
Also, any ties will be broken mathematically, rather than with tiebreaker games. That could require head-to-head-matchup records, or division records, or, depending on what ends up happening with the Cardinals, simple winning percentage. And remember: These first series are three games, all at the higher seed's home field, win two to advance. What a weekend that's going to be.
Updated information about the 2020 postseason: pic.twitter.com/HvtDTk6AJw

— MLB (@MLB) July 24, 2020
But what would the playoffs look like if they started today? Here's what they would look like:
AMERICAN LEAGUE
No. 1. A's (12-5) vs. No. 8 Orioles (7-7)
Congratulations, Baltimore! Yes, the Orioles are our No. 8 seed, and that's actually on the low side of their possibilities. If that Nationals game they were ahead in and was suspended on Sunday had finished with an Orioles victory (and it still might), they'd be the No. 5 seed. For now, they have to face the A's, whose nine-game winning streak finally ended Monday night, but look for all the world like a juggernaut in this shortened season. The A's are quite a story for earning the No. 1 seed, but let's not kid ourselves: The Orioles -- the Orioles! -- making the playoffs would be all anyone wanted to talk about.
No. 2 Twins (11-6) vs. No. 7 Indians (10-7)
Hey, Twins fans: The good news is that you don't have to play the Yankees in the first round of the playoffs this year. The bad news is that you get a division rival that desperately wants to beat you. A spirited, longstanding division battle right there in the Wild Card round, three games between the perpetual division favorite and the team that took their crown last year and may be poised to hold it for a while.
No. 3 Yankees (10-6) vs. No. 6 Astros (7-9)
Oh, so this is fun. Not only do we get a rematch of the 2017 ALCS that the Yankees still believe was stolen from them, we get it with an Astros team that has a losing record. That's right: If you wanted another reason for baseball fans to pile on the Astros some more, how about a season in which they finish with a losing record and not only make the playoffs … but they get a sixth seed, ahead of two teams who had better records than they did. Not that playing the Yankees is any sort of reward.
No. 4 Tigers (9-5) vs. No. 5 Rays (9-8)
This is the good stuff. At this point, I feel obliged to point out that this AL playoff bracket has two teams in it that lost 108 and 114 games last year. It's beautiful! The Tigers' hot start not only gets them in the playoffs, it earns them three postseason games at Comerica Park. It sure would be nice to see Miguel Cabrera get one last playoff run, wouldn't it? The most unexpected one of all. The Rays are the only lower seed in the AL that would be the favorite in their series, but how big of a favorite can any team be in a three-game series?
NATIONAL LEAGUE
No. 1 Cubs (10-3) vs. No. 8 Phillies (5-6)
So much for the end of that Cubs dynasty? David Ross gets the Cubs right back where they were in 2016: With the best record in baseball and the top seed in the postseason. For all the disparate push-and-pull of this season, the Cubs have looked entirely stable and like everything in this upside-down season are completely normal. The Phillies, meanwhile, reach their first postseason since Ryan Howard limped up that first-base line in Game 5 of the 2011 NLDS, and Bryce Harper gets his first postseason at-bat since losing in Game 5 of the 2017 NLDS against these very same Cubs.
No. 2 Marlins (7-3) vs. No. 7 Padres (10-7)
In a tournament that has the format and feel of an NCAA Tournament, this is definitely the San Diego State vs. Eastern Illinois first-round matchup: The young upstarts, new to this stage, facing off -- ending the season for one team and extending an improbable run for the other. The Marlins are the true revelation, and if Miami ends up winning the NL East, Don Mattingly not only will win the NL Manager of the Year Award, they might end up naming the trophy after him. Not that Jayce Tingler wouldn't deserve his fair share of accolades for getting the Padres to the playoffs for the first time since 2006. That's the third-longest active playoff drought in baseball; the Marlins ('03) are second. This series would be so fun.
No. 3 Rockies (11-5) vs. No. 6 Reds (7-9)
The Rockies have been so surprising that it's almost bewildering to look at them this high, but here they are, having bested the mighty Dodgers and the exciting Padres to win the NL West. The Reds are back too, for the first time since 2013, albeit one of two NL teams (the Phillies are the other) with a losing record. They will take it: Someone's going to benefit from what's going on in the NL Central, so it might as well be them.
No. 4 Dodgers (11-6) vs. No. 5 Braves (11-7)
Now this is a first-round series. Two titans of the NL, widely perceived to be the best two teams in the league heading into the year, playing a three-game series at Dodger Stadium just to keep their dreams alive. Mookie Betts, Cody Bellinger, Clayton Kershaw, Ronald Acuna, Freddie Freeman, Ozzie Albies … this series would be almost too much to take. And those poor Braves. They have this stacked team, trying to win its first postseason series since 2001 -- that's 10 series in a row, people! -- and they get this Dodgers team in the first round. My goodness.
This is not how the playoffs will end up panning out, of course. But that they could_, with just six weeks left to go, is a reminder of how wild this season is going to be … how wild it is _now. I'll see you again in a week with some surely equally nonsensical, yet very possible, matchups.