1 under-the-radar free agent at each position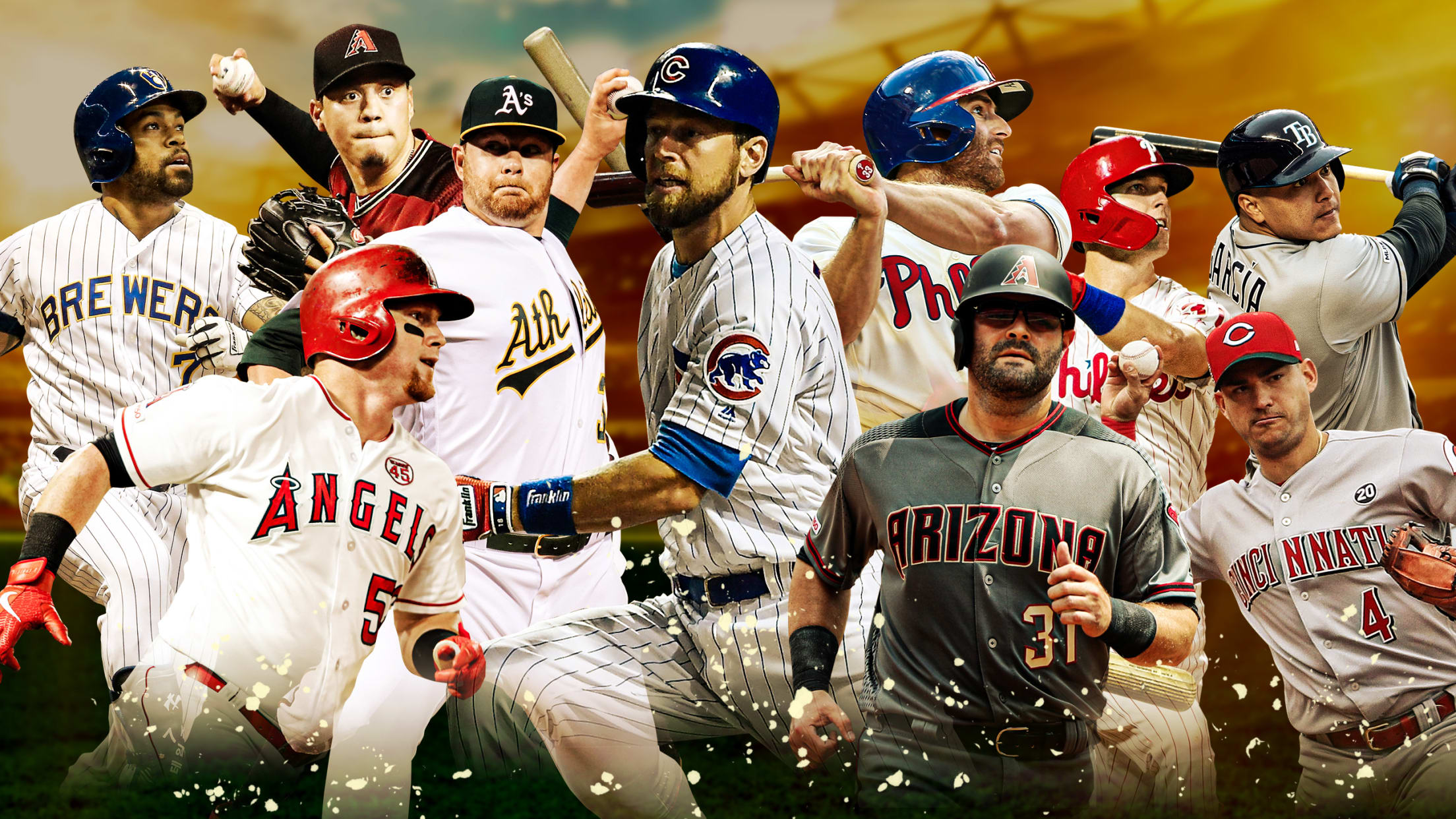 Anthony Rendon is a no-brainer. Same with Stephen Strasburg, Gerrit Cole and Zack Wheeler. They'll dominate a lot of this offseason free-agent news and will have plenty of suitors. Mark Feinsand looked at the top free agent at every position earlier this week. But some of the most interesting free
Anthony Rendon is a no-brainer. Same with Stephen Strasburg, Gerrit Cole and Zack Wheeler. They'll dominate a lot of this offseason free-agent news and will have plenty of suitors.
Mark Feinsand looked at the top free agent at every position earlier this week. But some of the most interesting free agents -- and also some of the most productive -- slide under the radar.
• Latest Hot Stove news and rumors
Remember the biggest home run of the 2019 World Series? Howie Kendrick clanged it off the right-field foul pole at Minute Maid Park to give the Nationals a lead they never relinquished. He was signed to a one-year deal last Jan. 18. As we focused on the high-profile free agents, Nationals general manager Mike Rizzo quietly added one of his most productive players.
With Kendrick in mind, here is one under-the-radar free agent at every position who could help a lot of teams in 2020:
Catcher: Alex Avila, age 32
He had a .795 OPS against right-handed pitching in a 2019 season limited to 63 games by leg injuries and the emergence of Carson Kelly. Avila's hard-hit rate and defensive metrics are solid, and in a thin catching market, he's a no-brainer. He'll be a Major League manager when he's done playing.
First base: Eric Thames, age 32
His power was largely limited to right-handed pitching in 2019, but Thames had a .339 OBP against lefties. His 116 wRC+ is comfortably above league average (100).
Second base: Wilmer Flores, age 28
Flores can play all over the diamond, and in a market flush with second basemen, that's a plus. His 2019 numbers were solid despite missing two months with a broken right foot. He had a .964 OPS after returning from the injury.
Third base: Brad Miller, age 30
Miller saw the game from every angle in 2019. He spent time with three other organizations before landing with the Phillies in June, then he hit .149 in July and August before going crazy in September with a 1.139 OPS and eight home runs. He can play all over the diamond.
Shortstop: José Iglesias, age 29
He's a low-strikeout, low-walk offensive player who is a solid defender. Iglesias' 8 defensive runs saved ranked seventh among NL shortstops, and in his nine seasons, he's 20 DRS above MLB average. Iglesias' .724 OPS in 2019 was above his .687 career average.
Left field: Corey Dickerson, age 30
Dickerson's offensive numbers were excellent as usual despite missing time with a broken left foot. He quietly put up a .304/.341/.565 line in 279 plate appearances between the Pirates and Phillies.
Center field: Avisaíl García, age 28
He is not a true center fielder, but García started 10 games at the position last year, so we'll put him there for now. He found a comfort level with the Rays in 2019, hitting .282/.332/.464 with a career-high 20 homers.
Right field: Kole Calhoun, age 32
Calhoun won't be one of the marquee free agents, but he'll be a nice fit for a team looking for a very good defensive outfielder coming off a 33-homer season. He's a free agent because the Angels declined his $14 million option for 2020.
Designated hitter: Ben Zobrist, age 38
If he decides to play, he'll likely have several options as he transitions to the closing chapter of his career. Zobrist had a .765 OPS after returning to the Cubs in September, and the 2016 World Series MVP looked like a player who can still help a lot of clubs.
Reliever: Pat Neshek, age 39
Neshek pitched just 18 innings because of a right shoulder strain and a left hamstring tear, and given his age, he may be willing to sign a Minor League contract. He's a year removed from a 2.59 ERA over 30 appearances, and he recorded a 1.87 ERA in 101 appearances from 2016-18.
Starting pitcher: Brett Anderson, age 31
He remade himself yet again in 2019 with more cutters and fewer sliders and was very solid in 31 starts for the A's, posting a 3.89 ERA. Anderson has enough of an injury history that he's unlikely to land a multiyear contract, but he has also proven himself enough to be worthy of an opportunity.