Clubs to hold special 9/11 tributes tonight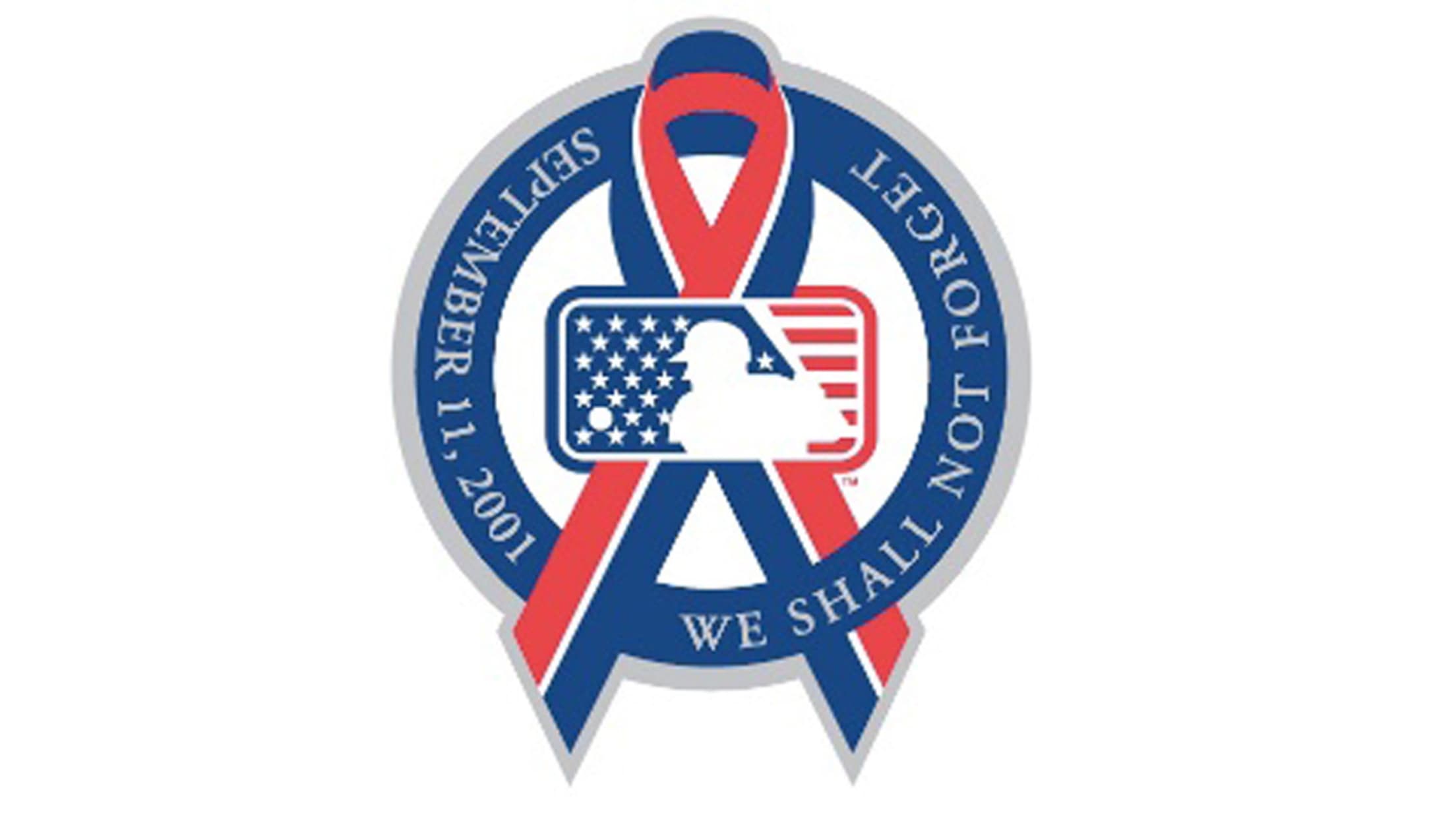 As Major League Baseball and its clubs and players continue to find ways to help victims of an especially destructive hurricane season, today brings a somber reminder of another catastrophic event that brought so many people together with baseball as a common bond.MLB announced plans for the league-wide commemoration of
As Major League Baseball and its clubs and players continue to find ways to help victims of an especially destructive hurricane season, today brings a somber reminder of another catastrophic event that brought so many people together with baseball as a common bond.
MLB announced plans for the league-wide commemoration of Sept. 11, 2001, with tributes at all Major League games tonight. This annual remembrance is part of baseball's ongoing effort to honor those whose lives were lost and affected on that tragic day.
Home clubs will mark the date with pregame ceremonies, including a moment of silence, and the traditional "We Shall Not Forget" MLB silhouetted batter ribbon will be displayed throughout ballparks.
On-field personnel, including players, coaches and umpires, will once again wear caps with a side patch of an American flag during games. The Blue Jays will wear customized caps recognizing both the U.S. and Canada. MLB proceeds from sales of these caps will be donated to the 9/11 Memorial and Museum, the Pentagon Memorial and the Flight 93 Memorial.
Additionally, special lineup cards and base jewels will be used at every game played. MLB and clubs may also pay tribute to military members who continue to serve their country.
Hundreds of donors are expected to commemorate the date by rolling up their sleeves and giving the gift of life at Fenway Park today. This annual event honors the lives lost in the attacks, while giving people the chance to make a difference for hospital patients today.
September is National Preparedness Month, and the American Red Cross is reminding donors of the importance of having a readily available blood supply. It's the blood already on the shelves that helps save lives in an emergency or time of disaster.
The blood drive is hosted by the Red Cross, the Red Sox and Beth Israel Deaconess Medical Center and is also supported by Mayor Martin Walsh and the city of Boston, Boston Police, Boston Fire, Boston Emergency Medical Services, Legal Sea Foods and Six Flags New England.
In New York, Mets players Brandon Nimmo, Kevin Plawecki, Chasen Bradford and Paul Sewald visited Engine 219 Ladder 105 in Brooklyn on Thursday. This continues the Mets' tradition of visiting a firehouse around the anniversary of September 11 to honor the FDNY for its heroics and sacrifices on that tragic day. The players brought lunch for the firefighters, handed out T-shirts, took pictures and signed autographs as a way to say thank you to the FDNY.
We visited a firehouse in BK to continue our tradition of honoring the brave firefighters who risked their lives during 9/11. #NeverForget pic.twitter.com/6sUrgzdB0H

— New York Mets (@Mets) September 7, 2017
Hall of Famer Mike Piazza, who hit the classic home run for the Mets against Atlanta in the first game in New York after 9/11, was among the dignitaries who appeared Wednesday night at the National Sept. 11 Memorial & Museum benefit. He spoke there, and the Mets were highlighted for their help in the city's recovery and in the healing process.
On Saturday and Sunday, the Mets wore New York City-based first-responder caps during batting practice and other pregame ceremonies at Citi Field, a nod to the NYPD and FDNY caps they wore on the field when games finally returned on Sept. 21, 2001. Also on Sunday, the Mets welcomed a Port Authority Police Department officer who joined the force in honor of his father, who was killed in 9/11 as a PAPD officer.
Also, Mets legend John Franco, a key figure when baseball returned after the attacks, is participating on Tuesday in Canton Fitzgerald Charity Day, which helps the NYPD Foundation. Every year, Cantor Fitzgerald and its affiliate, BGC Partners, in conjunction with the Cantor Fitzgerald Relief Fund, commemorates its 658 friends and colleagues and 61 Eurobrokers employees who perished on 9/11, by distributing 100 percent of its global revenues on Charity Day to the Cantor Fitzgerald Relief Fund and dozens of charities around the world.
Today is the only break in the Nationals' current 10-game homestand, so they will pay tribute to 9/11 at Sunday's game against Philadelphia -- Heroes Day at Nationals Park. It is the final game in the club's 2017 Patriotic Series presented by SAIC. Rescue, aid, military and law-enforcement workers who serve the U.S. will be honored as part of the observance, which will also include a variety of patriotic elements with special guests in attendance. Pregame ceremonies are dedicated to first responders and military, and will recognize the efforts of the Pentagon Memorial Fund. Visit Nationals.com/military for more information.
The White Sox wrapped up their homestand on Sunday afternoon, and they had members of military branches take the field before their game against San Francisco.
The Cubs also played at home on Sunday afternoon, and following that game against Milwaukee was "Schwarber's Block Party", from 6-10 p.m. CT at Revel Fulton Market. Cubs outfielder Kyle Schwarber is a son of a decorated police chief and part of a family with a long history of first responders, and this was be an opportunity for fans to celebrate and honor Chicagoland's first responders.
The event featured premium meats straight off a flame, delicious appetizers, signature cocktails and an exclusive live and silent auction. Cubs Charities will donate net proceeds from the event to Kyle Schwarber's Neighborhood Heroes campaign. Visit Cubs.com/blockparty to learn more.
The Rangers are home tonight against Seattle, and they will host Patriots Day ceremonies featuring Texas and U.S. flags being unfurled by members of the Arlington Police and Fire Departments and a flyover by the Cavanaugh Flight Museum prior to the game. The first pitch will be thrown by William An, a firefighter from Dallas Fire Department Station 19 who was injured by an active shooter while on call. The National Anthem and "God Bless America" will be performed by officer Oliver Hill of the Fort Worth Police Department.
The Milwaukee Fire Department will present a September 11 Memorial at Miller Park. Two aerial trucks will fly the American flag by the Workers Monument. In addition, members of the MFD will place 343 fire helmets by the monument to symbolize the 343 New York City firefighters who perished. The MFD Pipes and Drums group will perform by the display during pregame.
Battalion Chief Christopher Snyder, a 31-year member of the MFD, is scheduled to sing the anthem. Milwaukee Fire Department Honor Guard will present the flag. Kevin Hafemann, chief of the Training Academy, will be a ceremonial pitcher.
In Cleveland, the Indians will continue their homestand with a night game against Detroit. Motivational speaker and veteran Mark J. Lindquist will perform the National Anthem with the 555th Honors Detachment serving as color guard.
Before the D-backs' night game tonight against Colorado, fans at Chase Field will see a performance from the Arizona Fire Service Pipe Band. The National Anthem will be performed by Sgt. Vincent Lewis of the Phoenix Police Department, with a moment of silence before the first pitch. "God Bless America" will be played before the seventh-inning stretch.
In addition to the MLB-wide tribute program, the Royals will honor military members with Armed Forces Night when the White Sox visit tonight. There will be a special pregame ceremony honoring those who serve America, and members of the military will also be honored throughout the game through the Buck O'Neil Legacy Seat and Salute to Service programs, as well as other special in-game features. The Royals are partnering with Fox Sports Kansas City to present "This One's For You," a special telecast during the game, with Kansas and Missouri National Guard soldiers of the 35th Infantry Division and other local troops. The deployed soldiers will be shown watching the game overseas, while family members are enjoying the game at Kauffman Stadium. Special ticket pricing will be available for members of the military and their families, and more information is at Royals.com/military.
MLB.com and MLBCommunity.org will provide complete coverage of today's ceremonies and perspectives through columns, news articles, multimedia and photos across the country. MLB Network will feature coverage and commemorate the day's events with studio programming.
Mark Newman is enterprise editor of MLB.com and a baseball writer since 1990. Follow him @Marathoner and read and join other baseball fans on his MLB.com/blogs hub.