Betts hands out masks, sanitizer in Nashville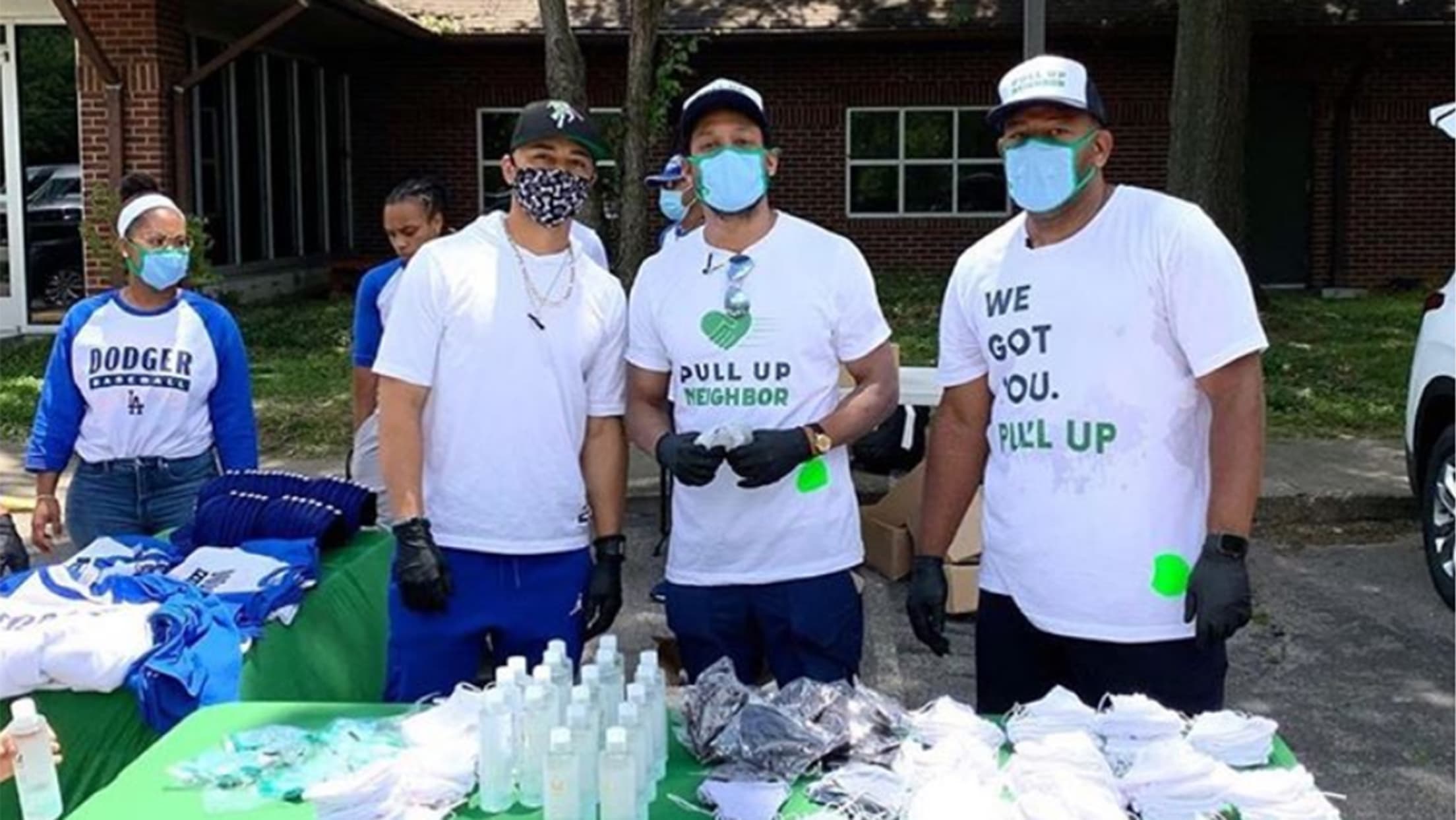 Dodgers outfielder Mookie Betts is doing his best to keep citizens healthy and safe amid the ongoing coronavirus pandemic. On Monday, Betts posted an image on Instagram of him handing out face masks and hand sanitizer in his hometown of Nashville, a city that has seen a spike in confirmed
Dodgers outfielder Mookie Betts is doing his best to keep citizens healthy and safe amid the ongoing coronavirus pandemic.
On Monday, Betts posted an image on Instagram of him handing out face masks and hand sanitizer in his hometown of Nashville, a city that has seen a spike in confirmed COVID-19 cases in recent days.
"It was a blessing to partner with @pullupneighbor to supply reusable face masks, hand sanitizer and other essential products to the #Nashville community," wrote Betts in the caption. "I am a firm believer that when we come together to help others, we can get through anything. #WeAreInThisTogether #AIM #PullUpNeighbor #Nashville."
This is far from Betts' first contribution to his hometown. Last month, he surprised shoppers at a Kroger store in Nashville's Bordeaux neighborhood by buying groceries for several shoppers and supplying pizza for essential employees. Betts also provided food to the homeless after Game 2 of the 2018 World Series as a member of the Red Sox, a charitable act that only came to light after word spread to the Boston media.