1 surprising performance on each team so far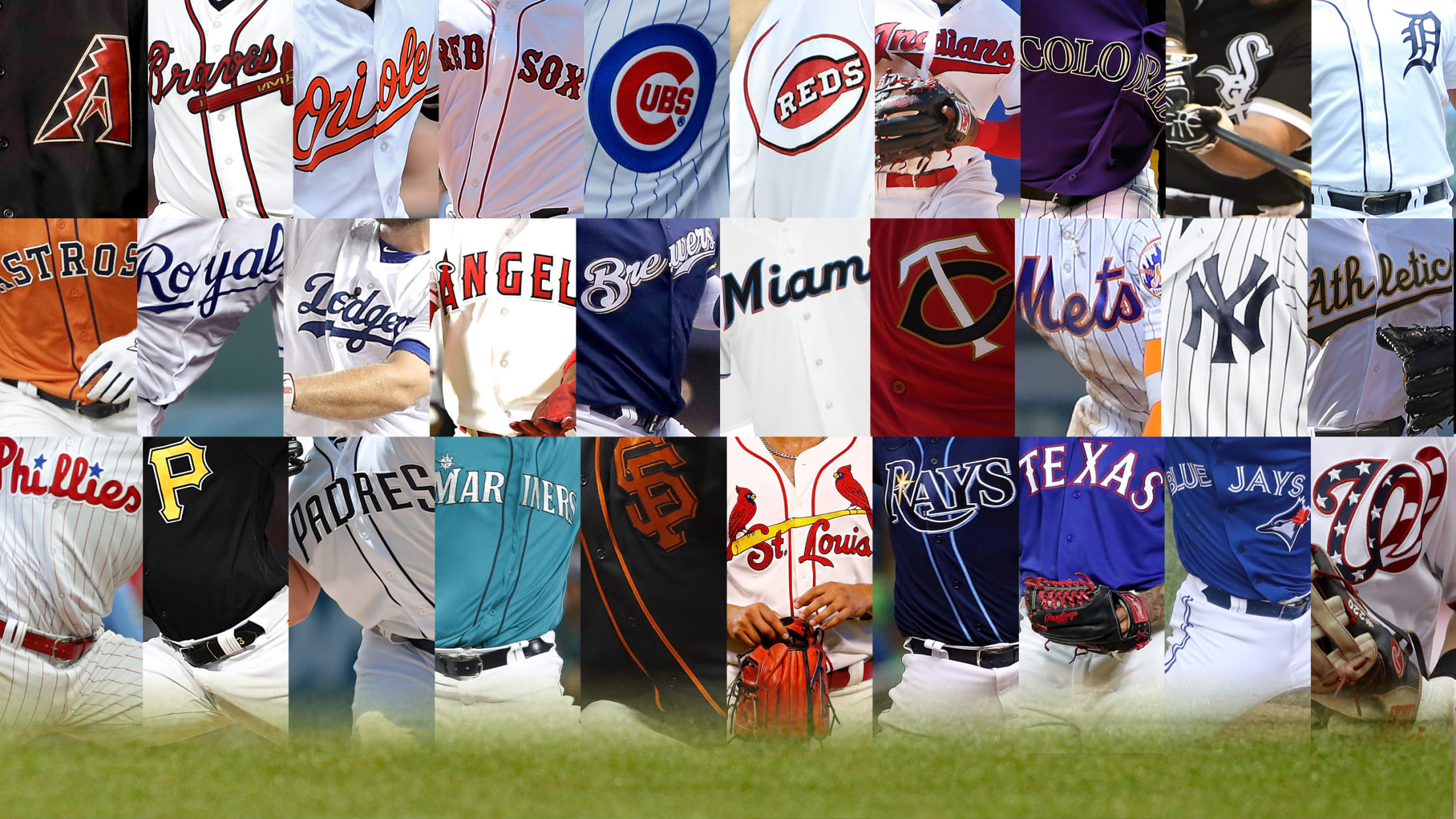 We spend months and months -- essentially, every second since the 2018 World Series ended -- looking forward to the season, making predictions, assuming certain things to be true, and then the first week of games comes and wipes out any certainties we thought we knew. This is, of course,
We spend months and months -- essentially, every second since the 2018 World Series ended -- looking forward to the season, making predictions, assuming certain things to be true, and then the first week of games comes and wipes out any certainties we thought we knew. This is, of course, why predictions are always so wrong, and why this is all so infinitely fascinating.
So, today at The Thirty, we look at the most surprising individual performance from each team over the season's first 10 games or so. Some of these are positive, some of them are negative, but they're all out of character in one way or another. Is this each player's new base level of performance? Fortunately, we have five more months to find out.
AMERICAN LEAGUE EAST
Blue Jays: Lourdes Gurriel Jr., SS
He was one of the team's pleasant surprises in his short stint in the Majors in 2018, and the Blue Jays saw him as a lineup mainstay this season. But he has had a rough start, going 2-for-27 with just one walk and finding himself on the bench Sunday. He is still a fan favorite, though.
Orioles: David Hess, RHP
He may have had some trouble keeping the ball in the ballpark against the Yankees on Sunday, but if you thought he would ignite the first controversy of new manager Brandon Hyde's career by being removed with a no-hitter intact against the Blue Jays, you are likely related to him.
Rays: Blake Snell, LHP
Omitting "openers," of the three pitchers who have started multiple games for the Rays, Snell has been the worst. Tyler Glasnow and Charlie Morton have given up only three total runs in their four combined starts, one of the many reasons the Rays find themselves in first place.
Red Sox: Chris Sale, LHP
There's no answer other than Sale here. Here's a stat: Sale has given up only one fewer home run (four) so far than he has strikeouts (five).
Yankees: Clint Frazier, OF
The story of the Yankees' first 10 games has been injuries, but for all the hope for a strong duo at first in Luke Voit and Greg Bird, they're hitting .200 with three homers between them. On the other side of the ledger, Frazier has been splendid after being called up to replace the injured Giancarlo Stanton, hitting three homers over the weekend.
AL CENTRAL
Indians: Hanley Ramirez, DH
Jose Ramirez is the second-best-hitting Ramirez on his own team. His .194/.235/.258 line pales in comparison to Hanley's .238/.385/.524.
Royals: Alex Gordon, LF
Hey, look who's off to a nice start: Gordon, who has a .929 OPS and leads the team in every offensive category. Plus, he leads the Majors in hit by pitches.
Tigers: Jordan Zimmermann, RHP
Did you see this coming? The veteran right-hander -- who is making more money than Robinson Cano this year -- has been brilliant in both his starts, giving up only one run in 13 2/3 innings. Keep this up, and the Tigers might have an actual trade chip on their hands.
Twins: Willians Astudillo, C
Even all those fans who had assigned cult-hero status to Astudillo didn't see a .500 batting average coming, with four extra-base hits in his first 14 at-bats. Heck, he even walked.
White Sox: Tim Anderson, SS
Move over, Mike Trout: The best hitter in baseball is Anderson, who has put up a .560/.577/.800 line. (OK, so Trout is actually slugging higher than that.)
AL WEST
Angels: Albert Pujols, 1B
Fine, so everything Mike Trout does is shocking and amazing. But can we note that Pujols is not off to a terrible start? The .368 on-base percentage he's currently posting would be his highest since he arrived in Anaheim.
Astros: José Altuve, 2B
He's surely going to be fine, but I've got to say, it's downright strange seeing Altuve's batting average starting with a 2.
A's: Jurickson Profar, 2B
Surely, the A's were expecting a lot more out of Profar than only five hits in his first 47 plate appearances. He's hitting .106, and he's only walked once.
Mariners: A lot of sluggers
The Mariners are bruisers all of a sudden. They have four players with four or more homers: Jay Bruce (who has only seven hits, but five have left the yard), Daniel Vogelbach, Tim Beckham and Domingo Santana. Meanwhile, Edwin Encarnacion has only two homers … but a .447 on-base percentage.
Rangers: Hunter Pence, OF
He's not an everyday player anymore, but it's still a pleasant surprise to see Pence on a roster, let alone hitting .333.
NATIONAL LEAGUE EAST
Braves: Dansby Swanson, SS
The Braves have a lot of players smashing the ball right now, but no one's been more surprising than Swanson, who is hitting .346/.471/.731. He's making up for the early struggles of Ronald Acuña Jr., who is hitting .129.
Marlins: Sandy Alcantara, RHP
Say what you will about the Stanton and Christian Yelich trades, but it sure looks like the Marlins won the Marcell Ozuna deal. Alcantara, who came from the Cardinals in the Ozuna swap, has given up only two runs in his two starts. While we're here: Did you notice that Martín Prado is hitting .476? Did you notice Prado was back around at all?
Mets: Brandon Nimmo, OF
The two hitters you thought the Mets would be able to count on early were Robinson Canó and Nimmo, but combined, they're batting below .200. Nimmo has especially struggled, as he has 17 strikeouts in 36 plate appearances. But Pete Alonso, Michael Conforto and Jeff McNeil are more than making up for them.
Nationals: Trevor Rosenthal, RHP
He was expected to be a key part of the Nationals' bullpen this year, but you literally could not do worse than what he has done so far. He has faced eight hitters, and all of them have reached. (Seven have scored.) He has an ERA of infinity.
Phillies: Maikel Franco, 3B
Bryce Harper and Rhys Hoskins have gotten all the headlines, and with good reason, but Franco appears to have found his batting eye in the offseason. The free swinger has already walked nine times so far and is getting on base at a .500 clip.
NL CENTRAL
Brewers: Jesús Aguilar, 1B
He was the happiest surprise of last year, but he's turned into a pumpkin so far. He's batting .148 and still doesn't have an extra-base hit.
Cardinals: Alex Reyes, RHP
Two of the three relievers the Cardinals thought they could count on this season were Andrew Miller and Reyes, but they've both struggled. They've given up 11 runs in a combined 6 2/3 innings, and Reyes has already been sent down to Triple-A Memphis.
Cubs: Jason Heyward, OF
Just about everything has been a mess for the Cubs so far, so let's focus on something positive: Heyward is hitting the ball with authority for the first time since joining the team, batting .333/.400/.633 with three homers. It's everything else that's bad right now.
Pirates: Jung Ho Kang, 3B
The Pirates waited a long time, through some considerable ugliness, to get Kang back. But his strikeout rate is way up, and he's only hitting .154.
Reds: Yasiel Puig, OF
He might be able to fight off a whole team of Pirates, but right now, he can't hit a baseball. He's hitting .133 and has only one extra-base hit in 32 plate appearances.
NL WEST
D-backs: Zack Greinke, RHP
We've been focusing on some other struggling veteran pitchers, but Greinke has been awfully wobbly so far. He has somehow given up six homers so far and has a 9.31 ERA.
Dodgers: Cody Bellinger, 1B
He goes on streaks every once in a while, but no one saw a heater like this one coming. He leads the Majors in home runs (seven) and RBIs (18) and remember -- he is only 23.
Giants: Buster Posey, C
You might have expected some of the Giants' older players to slow down, but you figured Posey would be fine. But the veteran catcher is hitting .200 and has only two extra-base hits (both doubles) in 28 plate appearances.
Padres: Joey Lucchesi, LHP
There was considerable optimism about Lucchesi heading into this season, but his two scoreless starts -- both wins, with 13 strikeouts in 10 1/3 innings -- is an eyebrow-raising performance.
Rockies: The offense
German Márquez and Kyle Freeland have been strong on the mound as expected, but the offense has stopped cold in its tracks. How in the world have the Rockies only hit six homers so far?