Nats hire ex-Mets, Yanks hitting coach Long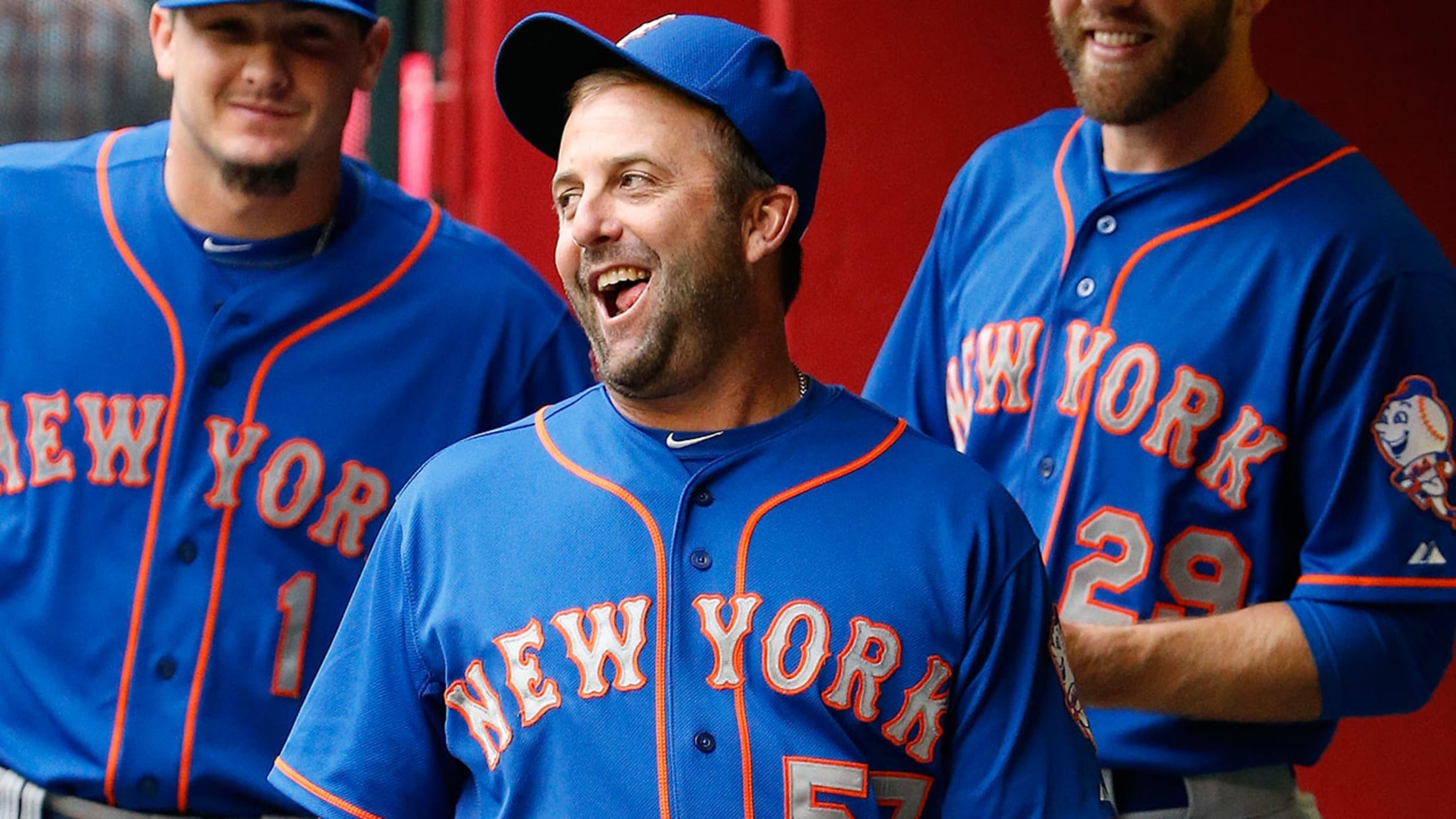 Kevin Long joins the Nationals after working as the Mets' hitting coach for three seasons. (AP)
On the day they introduced new manager Dave Martinez, the Nationals announced that former Mets hitting coach Kevin Long will fill that vacancy for them.Long, who is replacing Rick Schu, left the Mets as part of their restructuring, which included him interviewing for the managerial position before the club hired
On the day they introduced new manager Dave Martinez, the Nationals announced that former Mets hitting coach Kevin Long will fill that vacancy for them.
Long, who is replacing Rick Schu, left the Mets as part of their restructuring, which included him interviewing for the managerial position before the club hired former Indians pitching coach Mickey Callaway. Long, well-respected in the baseball realm for his hitting acumen and communication skills, then began interviewing with other clubs, including the Nationals for their opening at manager.
• Hot Stove Tracker
Under Long, the Mets went from tied for 21st to tied for 18th in runs scored during his three-year stint beginning after the 2014 season. Before joining the Mets, he was the Yankees' hitting coach for eight seasons, during which they finished first or second in runs scored five times.
When the Nationals parted ways with former manager Dusty Baker by not renewing his contract, the club announced it would not renew the contracts of his coaching staff. Martinez received a three-year deal with a fourth-year option.