Ross exits with bruised right heel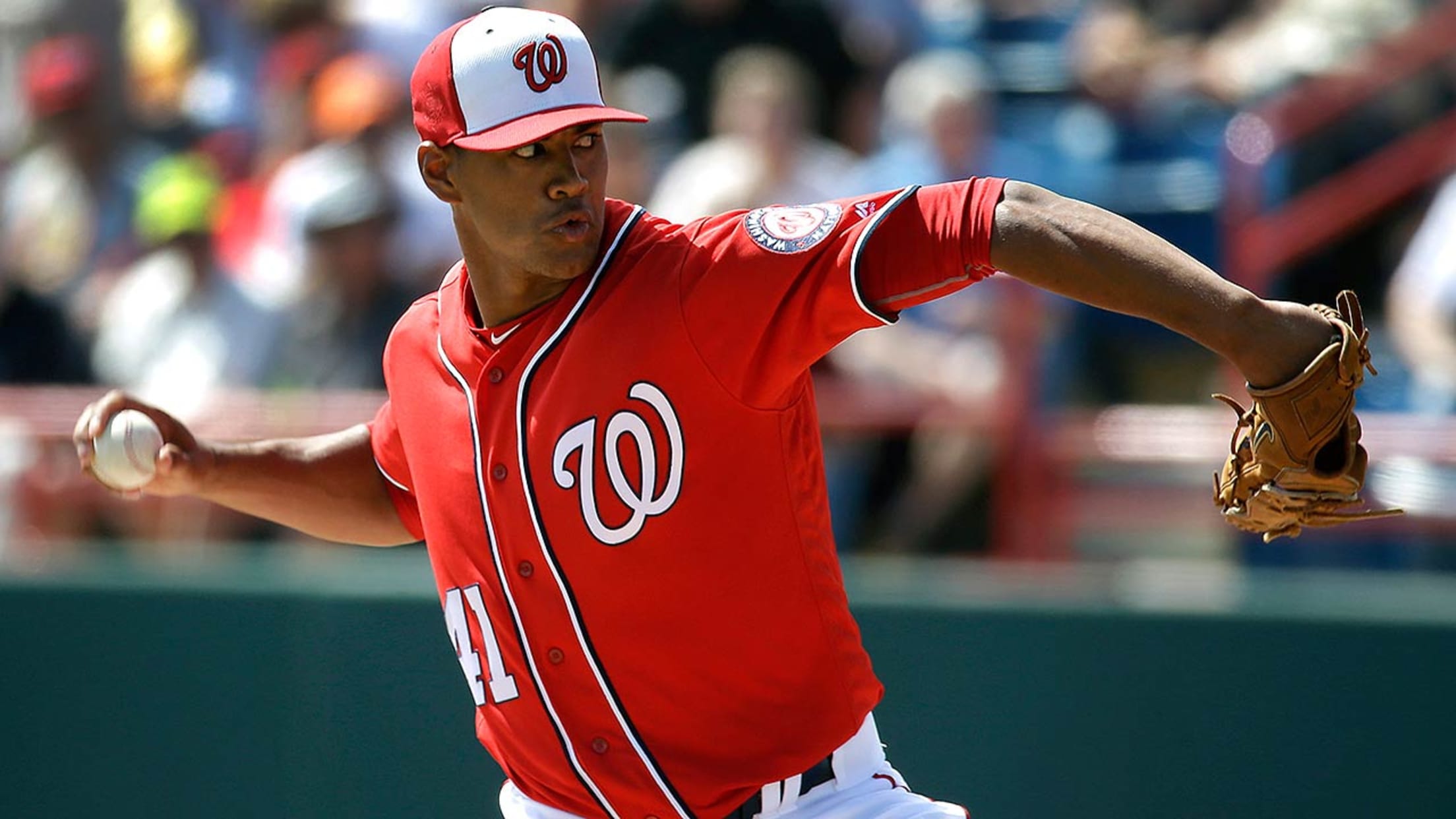 After not putting pressure on his foot initially, Joe Ross felt better as he was walking off the field. (AP)
LAKELAND, Fla. -- Nationals right-hander Joe Ross left Sunday's 7-6 loss to the Tigers in the second inning after getting hit on the right heel by a line drive off the bat of third baseman Nick Castellanos.With the Nationals leading, 2-0, Castellanos led off and hit a liner off Ross'
LAKELAND, Fla. -- Nationals right-hander Joe Ross left Sunday's 7-6 loss to the Tigers in the second inning after getting hit on the right heel by a line drive off the bat of third baseman Nick Castellanos.
With the Nationals leading, 2-0, Castellanos led off and hit a liner off Ross' right heel. The ball caromed toward third baseman Anthony Rendon, who was unable to get Castellanos at first base. Ross was limping as manager Dusty Baker, pitching coach Mike Maddux and head athletic trainer Paul Lessard came to his aide.
"Luckily, it missed my ankle, which would have been a lot worse," Ross said.
Nationals Spring Training coverage
After a few minutes, Ross left the game under his own power and was replaced by right-hander Blake Treinen, who pitched four shutout innings. Ross had his heel and ankle rapped up when he spoke to the media, but he was walking under his own power.
"I feel better right now. We'll see how it feels tomorrow," Ross said. "I really didn't want to put too much pressure on it at first, but it felt a little better as I was walking off."
Baker said he will remain positive that Ross will be OK.
"There is nothing we can do about it. If you have bad thoughts, you have to dispel them. You have to think positive thoughts," Baker said. "I didn't like that he was unable to put his weight on the foot initially, especially down in the area with so many bones are located. He was throwing the ball great, too."