Revere eyeing return to top of lineup by May
Outfielder, nursing oblique injury, remains with team during road trip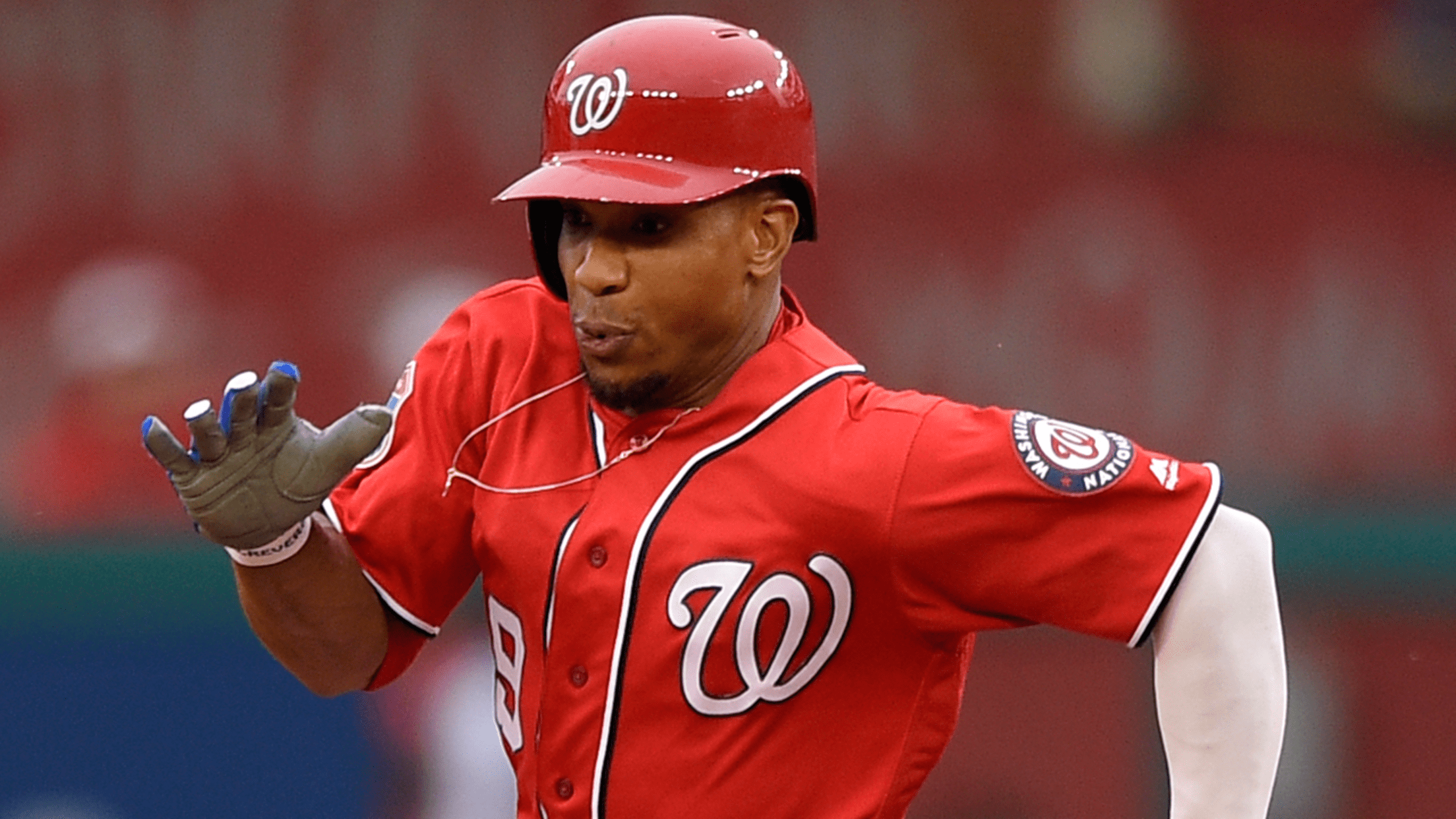 Ben Revere has not played since April 4 due to a right oblique strain. (AP) (AP)
PHILADELPHIA -- Nationals outfielder Ben Revere is with the team during the current seven-game road trip even though he is on the disabled list because of a right oblique strain.Manager Dusty Baker said Revere should be on the trip because he is a big part of this team. When he
PHILADELPHIA -- Nationals outfielder Ben Revere is with the team during the current seven-game road trip even though he is on the disabled list because of a right oblique strain.
Manager Dusty Baker said Revere should be on the trip because he is a big part of this team. When he is back in action, Revere is expected to be the team's leadoff hitter.
Revere said he hopes to be doing baseball activities or playing in games by his birthday, May 3. Right now, Revere is doing core exercises, and he is expected to start rotation exercises by next week.
Revere hasn't played in a game since April 4, when he felt pain on the right side of his stomach during his first at-bat against the Braves. After he struck out, Revere decided to stay in the game, but he had a hard time breathing during his second at-bat two innings later because of the pain in his rib cage. After he grounded out, Revere decided to take himself out of the game.
Revere felt pain even while trying to make a play on a home run by Freddie Freeman in the first inning.
Revere acknowledges that he misses the game, but he is pleased the team is off to a great start.
"We're winning," Revere said. "The team is doing so well. It's a great team. Watching them is so much fun. My main goal is to play around my birthday, May 3rd. I'll be playing some games or something close to it. We'll see."