Yost remains optimistic about Royals' future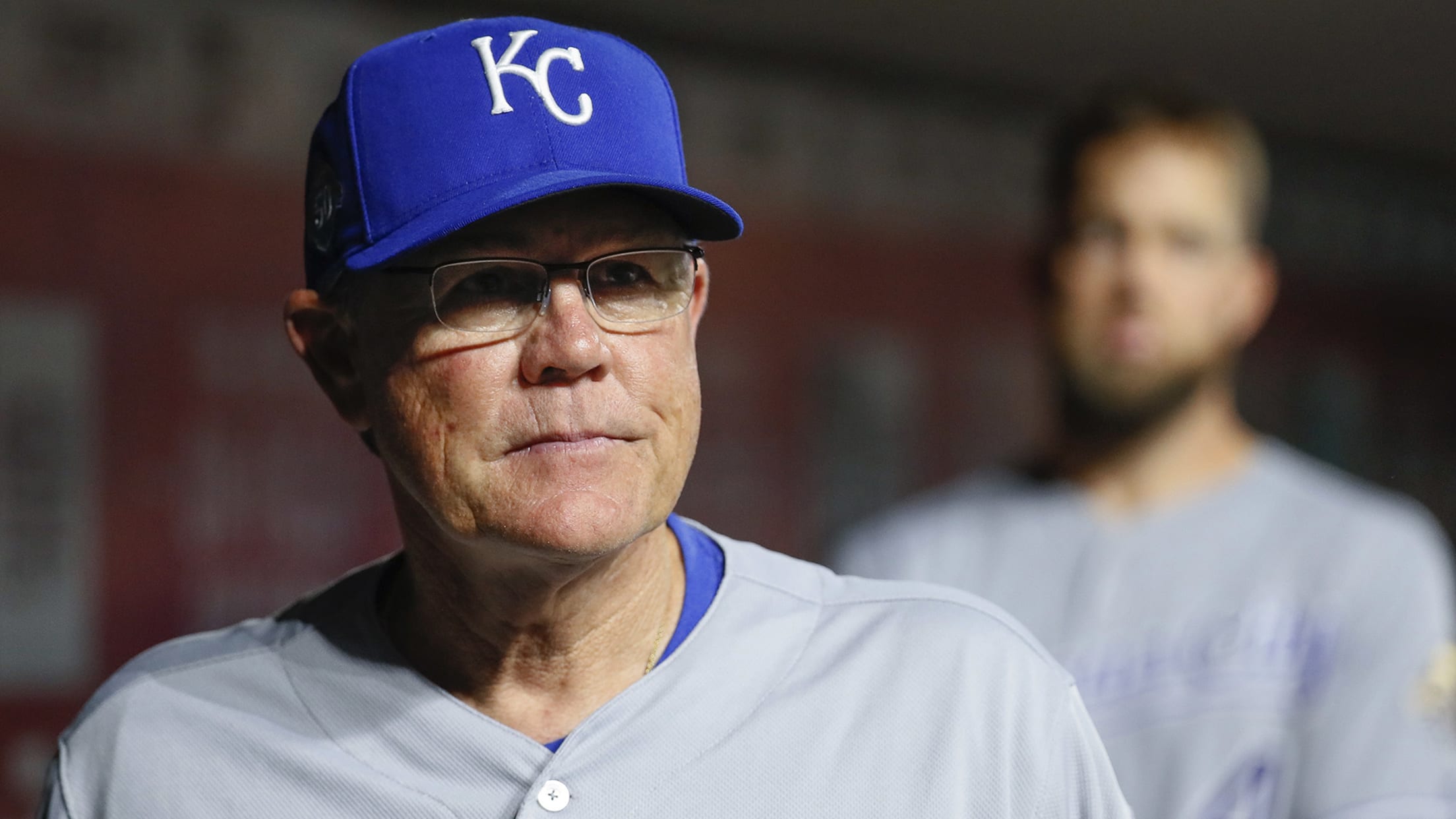 Kansas City Royals manager Ned Yost stands in the dugout during the fourth inning of the team's baseball game against the Cincinnati Reds, Tuesday, Sept. 25, 2018, in Cincinnati. (AP Photo/John Minchillo) (John Minchillo/AP)
KANSAS CITY -- Royals manager Ned Yost admits he is glad his 2018 Royals won't have the worst record in franchise history. He certainly didn't want that distinction in this first year of a rebuild.With their 57th win, a 2-1 victory over the Indians in 10 innings on Thursday, the
KANSAS CITY -- Royals manager Ned Yost admits he is glad his 2018 Royals won't have the worst record in franchise history. He certainly didn't want that distinction in this first year of a rebuild.
With their 57th win, a 2-1 victory over the Indians in 10 innings on Thursday, the Royals cannot match the 2005 club, which finished a franchise-worst 56-106.
"I don't know how I feel about that," Yost said. "I don't feel like it's been a horribly bad year. It's weird. I've been on bad teams and it's been bad-bad. This just doesn't feel like a bad team, even with 102 losses.
"Did I want this team to have the worst record [in team history]? No, I didn't want it. So I'm glad that won't be the case."
In fact, there has been recent optimism, especially among the fan base. The Royals are 19-11 since Aug. 24. And the core group of young players, such as Brad Keller, Raul Mondesi, Ryan O'Hearn, Hunter Dozier, Jakob Junis, Jorge Lopez, Brett Phillips, Eric Skoglund and Heath Fillmyer, is performing at an impressive level at times.
"I don't think our optimism has changed, though," Yost said. "Our faith in our young players hasn't changed. I think because the kids are playing better there may be people out there who don't understand these kids, because they haven't lived with them like we have, who suddenly are more optimistic. But we're not any more optimistic because we thought they would be OK down the road.
"They all have a long way to go. But it's a nice start. It's a nice beginning. They're starting to establish themselves a little bit. It's fun to watch."
One player who has caught everybody's attention is Mondesi, who has combined fantastic defense with breathtaking speed (30 steals in 72 games) and a .504 slugging percentage, entering Thursday.
"Mondi has really, really, really accelerated," Yost said. "Just beyond what even we thought. It's just impressive. And he's just scratching the surface of the player he can be."