Starting in opener, Yost to move lineup around
Staumont will start first Cactus League game vs. Rangers on Saturday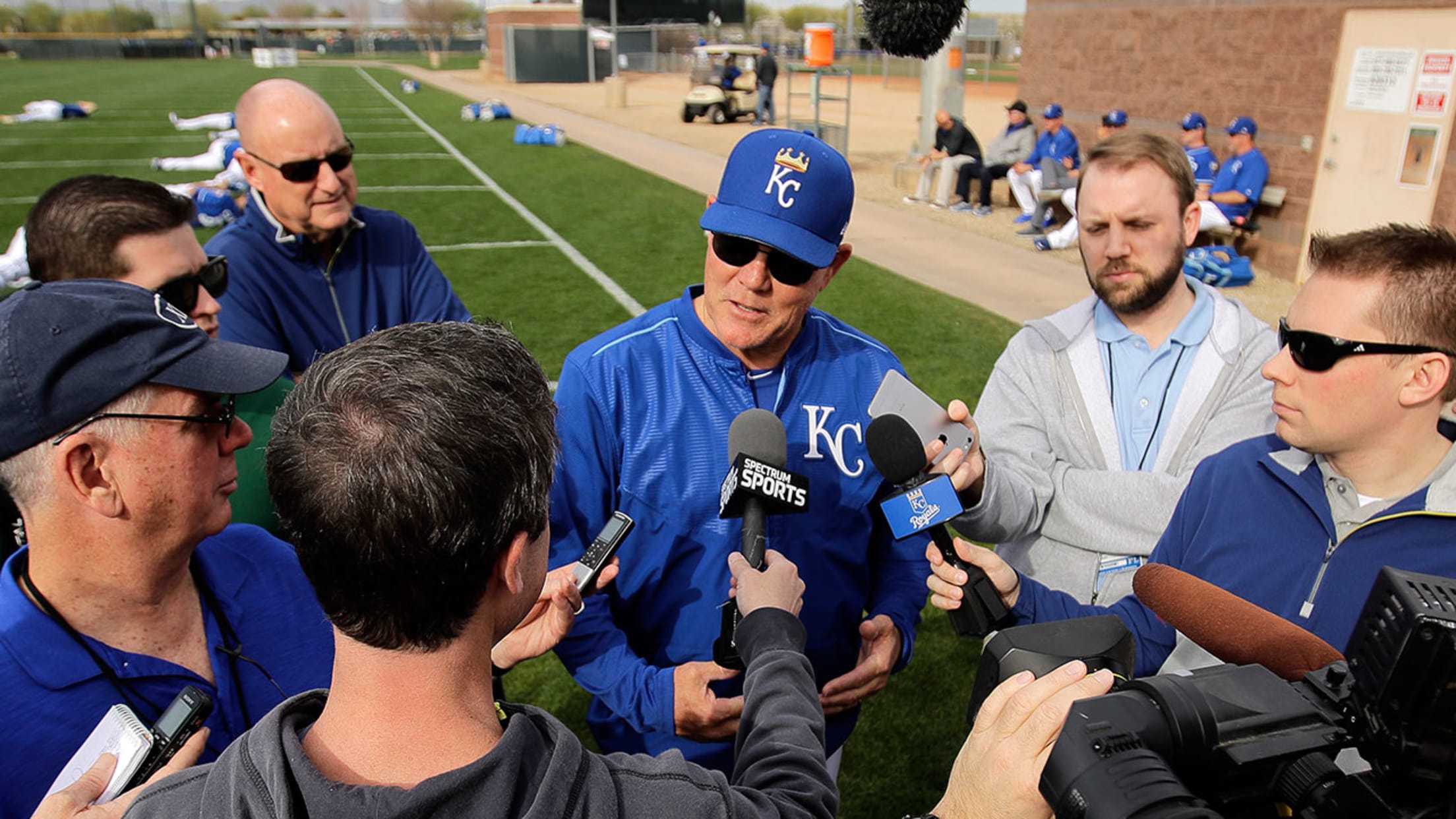 Royals manager Ned Yost has enjoyed observing his players in the early parts of Spring Training. (AP)
SURPRISE, Ariz. -- Royals manager Ned Yost usually can't wait for games to begin at this point in Spring Training. He's normally bored watching batting practice, bullpen sessions and infield practice every day.But as Yost and the Royals get ready for Saturday's Cactus League opener against the Rangers at Surprise
SURPRISE, Ariz. -- Royals manager Ned Yost usually can't wait for games to begin at this point in Spring Training. He's normally bored watching batting practice, bullpen sessions and infield practice every day.
But as Yost and the Royals get ready for Saturday's Cactus League opener against the Rangers at Surprise Stadium (2:05 p.m. CT, live via an exclusive audio webcast on royals.com), Yost is somewhat indifferent this year during his seventh Spring Training with the club.
"I'm not like dying to get to the games," Yost said. "I mean, I'm glad we're getting to the games. But it's different, because in years past, every day you'd see your main guys, and they looked good and everyone else was a rung or two below that. So then you were interested to see the games and see how your guys would do.
"But this year, it's really interesting to see everyone on a daily basis. So it's not like I'm rushing to see the games. I'm still interested to see all the guys do their work. It's really been different for me. It's the first time I'm ready for the games to start, but I'm just not dying for the games start."
• Royals Spring Training: Schedule | Information | Tickets
Right-hander Josh Staumont, the Royals' No. 3 prospect according to MLBPipeline.com, will get the start Saturday for the Royals and throw two innings or around 35 pitches.
Yost also indicated he plans on experimenting more with his lineups during Cactus League games this year.
"You're going to see different guys leading off, like Alex Gordon or Mike Moustakas," Yost said, "and you shouldn't read anything into it. We're just trying to get them more at-bats.
"And we'll see guys in different positions. We'll move guys around to see what kind of versatility we have."
Yost already has suggested Gordon, a Gold Glove Award winner in left field, may see some time in center. Christian Colon, battling for a starting job at second base, could also play some outfield. Hunter Dozier, the club's No. 2 prospect and a third baseman and outfielder by trade, will see some time at first base.
"It's a chance to see what we got," Yost said.