Harlem students explore careers in baseball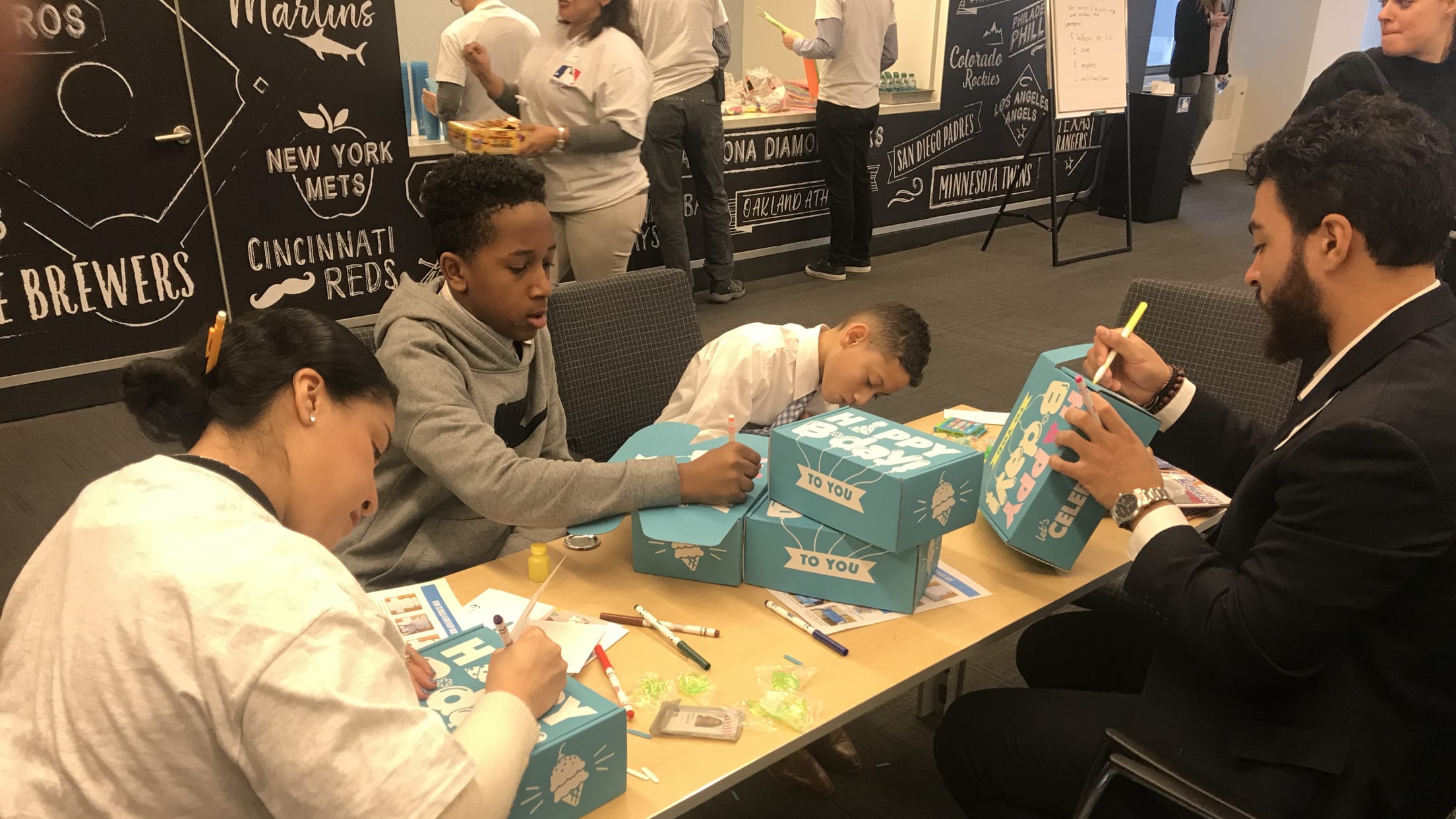 NEW YORK -- Students from the Dream Charter School in Harlem learned Wednesday afternoon that they don't have to swing a bat or throw a changeup in order to work in baseball. It was career exploration day at the Major League Baseball office on Park Avenue. The students, ages 11
NEW YORK -- Students from the Dream Charter School in Harlem learned Wednesday afternoon that they don't have to swing a bat or throw a changeup in order to work in baseball.
It was career exploration day at the Major League Baseball office on Park Avenue. The students, ages 11 to 15, learned from MLB employees that they could work in baseball operations, broadcasting, marketing and special events.
"There are so many departments. There are so many different roles other than being a baseball player, coach or manager," said Robert Field, who is a manager of special events at MLB.
Field told the kids his story of how he worked his way up in baseball. He was a pitcher for the University of Hartford, but an elbow injury forced him to change his career path. The injury may have ended his playing career, but Field was able to get an education and work his way up in baseball. Before joining Major League Baseball 12 years ago, Field worked for the Brooklyn Cyclones and the Long Island Ducks.
"My backup plan was school. Sometimes, kids need to hear that," Field said. "Everybody wants to be a Major League baseball player. Sometimes, school falls through the wayside. When they see it firsthand -- that someone played baseball, played all the way through college and then got hurt -- [it shows I moved] forward and still found a way to get to the Major Leagues, but not as a player."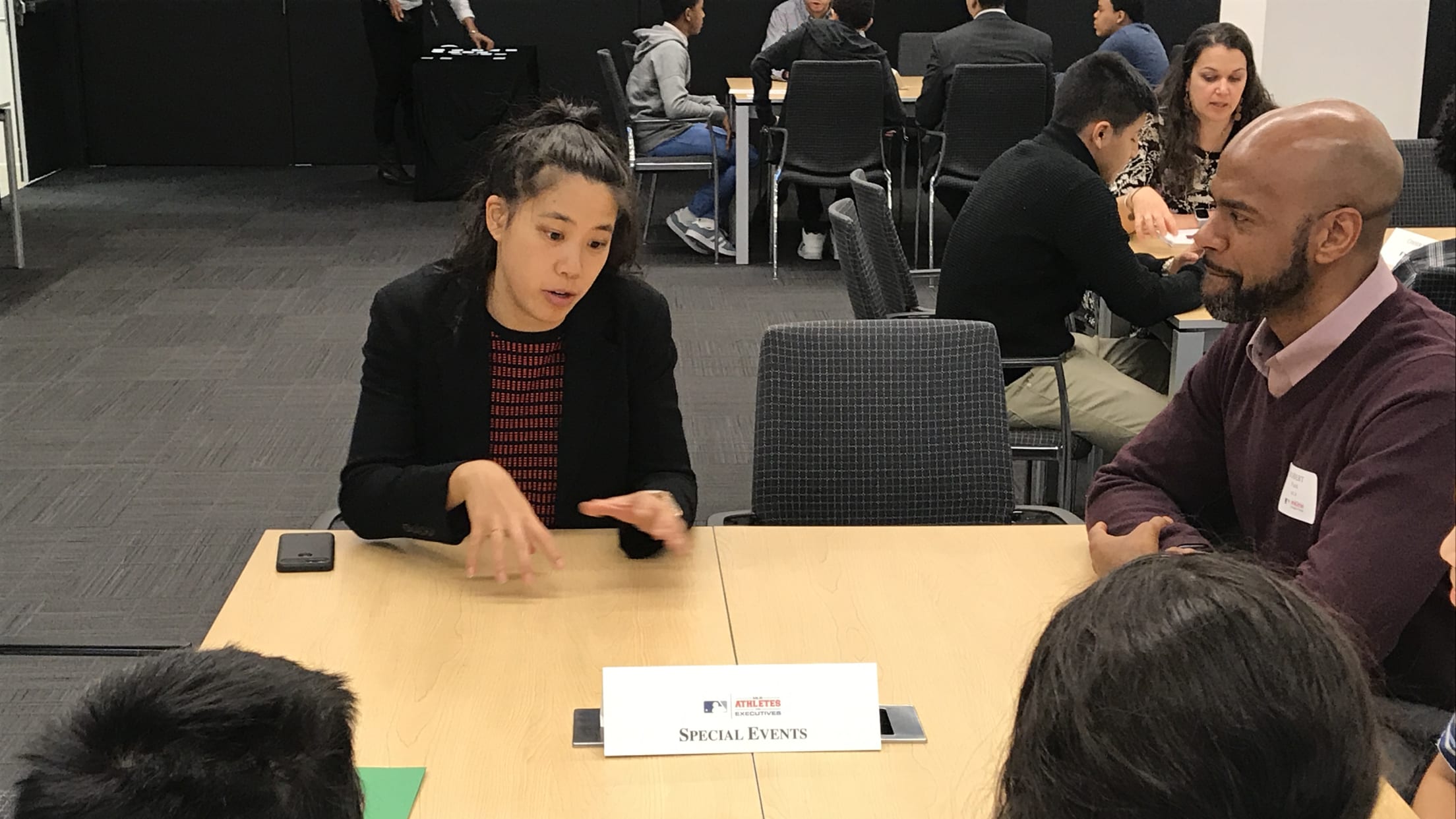 During a question and answer session with the students, Tyrone Brooks, who is director of the front office and field staff diversity pipeline program at MLB, spoke to approximately 30 students about his career. He talked about the rewards one could get if they help a Major League club get to the World Series, showing off the 1999 World Series ring he received while a member of the Braves. The students seemed impressed.
"I expressed about opportunities to work in the game," said Brooks, who also worked for in the Pirates' and Indians' front offices. "To many of us as kids, we played the game and that fandom started from that standpoint. But then you realize there is an opportunity to stay in the game. … We want them to utilize their education as a vehicle to help put themselves in position to get involved in the game."
After receiving career lessons, the Dream students then helped MLB employees package 225 birthday boxes for foster youth in local communities.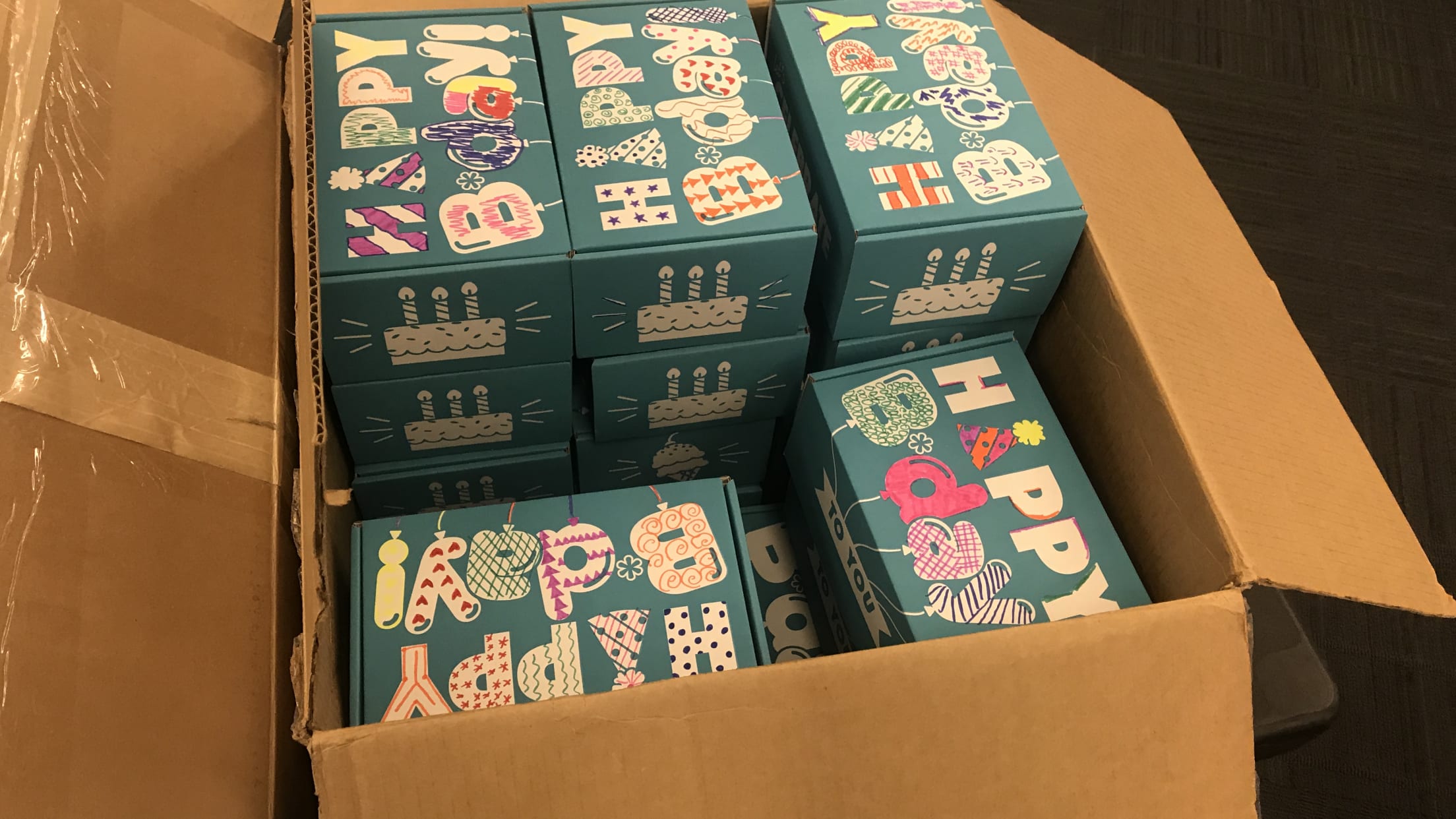 When children are in the foster care system, they don't always get to celebrate their birthdays. Together We Rise, which partnered with MLB, offers a Birthday Box program to provide foster children with goodies they can use to celebrate their special day.
MLB employee volunteers across New York, New Jersey, Boulder and San Francisco will join together to package 225 Birthday Boxes for local youth.
In addition, as part of its year-round programming in honor of the centennial of Jackie Robinson's birth (Jan. 31, 1919), MLB will include in the Birthday Box a special Jackie Robinson Centennial Celebration bookmark and a book written by Robinson's daughter, Sharon.
"I really would like the kids to see how they can impact other people," said Ruben Harris, a college and career readiness coordinator at the Dream Charter School. "Hopefully, they feel grateful for the opportunity to come here today and have the great energy they received from Major League Baseball. [Hopefully], they can pass that on to other people."