Castellanos exits with lingering back tightness
Ausmus pulls Tigers third baseman as a precaution; injury not considered serious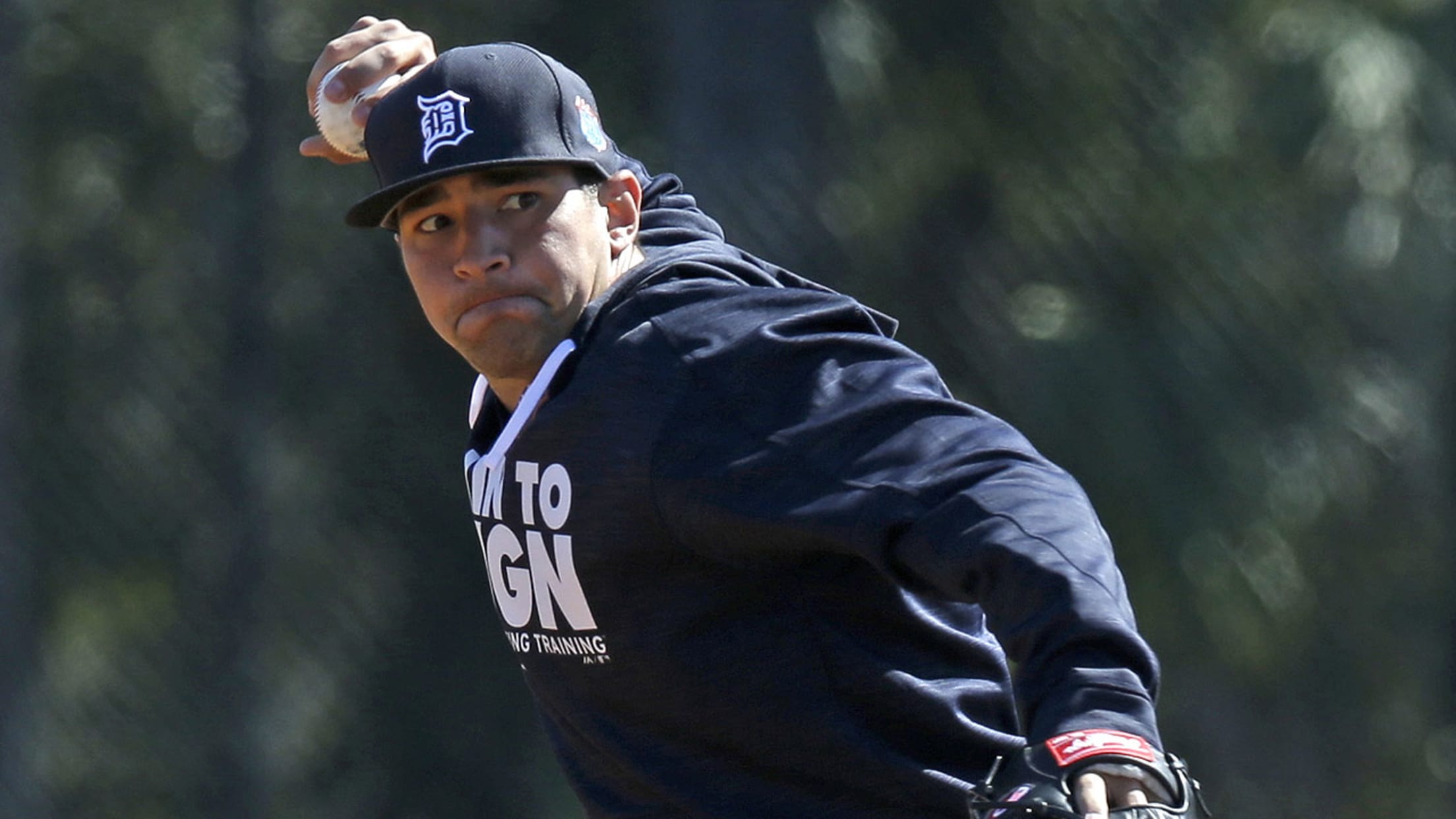 Nick Castellanos is expected to sit out Tuesday's spring game against the Rays. (AP)
PORT ST. LUCIE, Fla. -- Tigers third baseman Nick Castellanos exited Monday's 7-3 loss to the Mets after experiencing back tightness.Following the game, Tigers manager Brad Ausmus said that Castellanos has been experiencing the issue lately and that he replaced him after the third inning as a precaution.• Spring Training information"He
PORT ST. LUCIE, Fla. -- Tigers third baseman Nick Castellanos exited Monday's 7-3 loss to the Mets after experiencing back tightness.
Following the game, Tigers manager Brad Ausmus said that Castellanos has been experiencing the issue lately and that he replaced him after the third inning as a precaution.
• Spring Training information
"He said it started tightening a little more, so we took him out," Ausmus said. "We'd rather he didn't have it, but if it was serious he wouldn't have even started the game."
Ausmus said that it doesn't appear to be a serious setback for Castellanos, who will likely sit out Tuesday's Grapefruit League game against the Rays in Lakeland.
Castellanos went hitless in two at-bats against the Mets, lowering his batting average this spring to .167, and he also made a throwing error in the third inning when the Mets scored three runs.
Worth noting
Ausmus said that Anibal Sanchez is scheduled to throw another bullpen session Tuesday. Sanchez, who has been battling right triceps inflammation, threw a 25-pitch bullpen session last Saturday.
Steve Dorsey is a contributor to MLB.com.