Angels place Tropeano (shoulder) on DL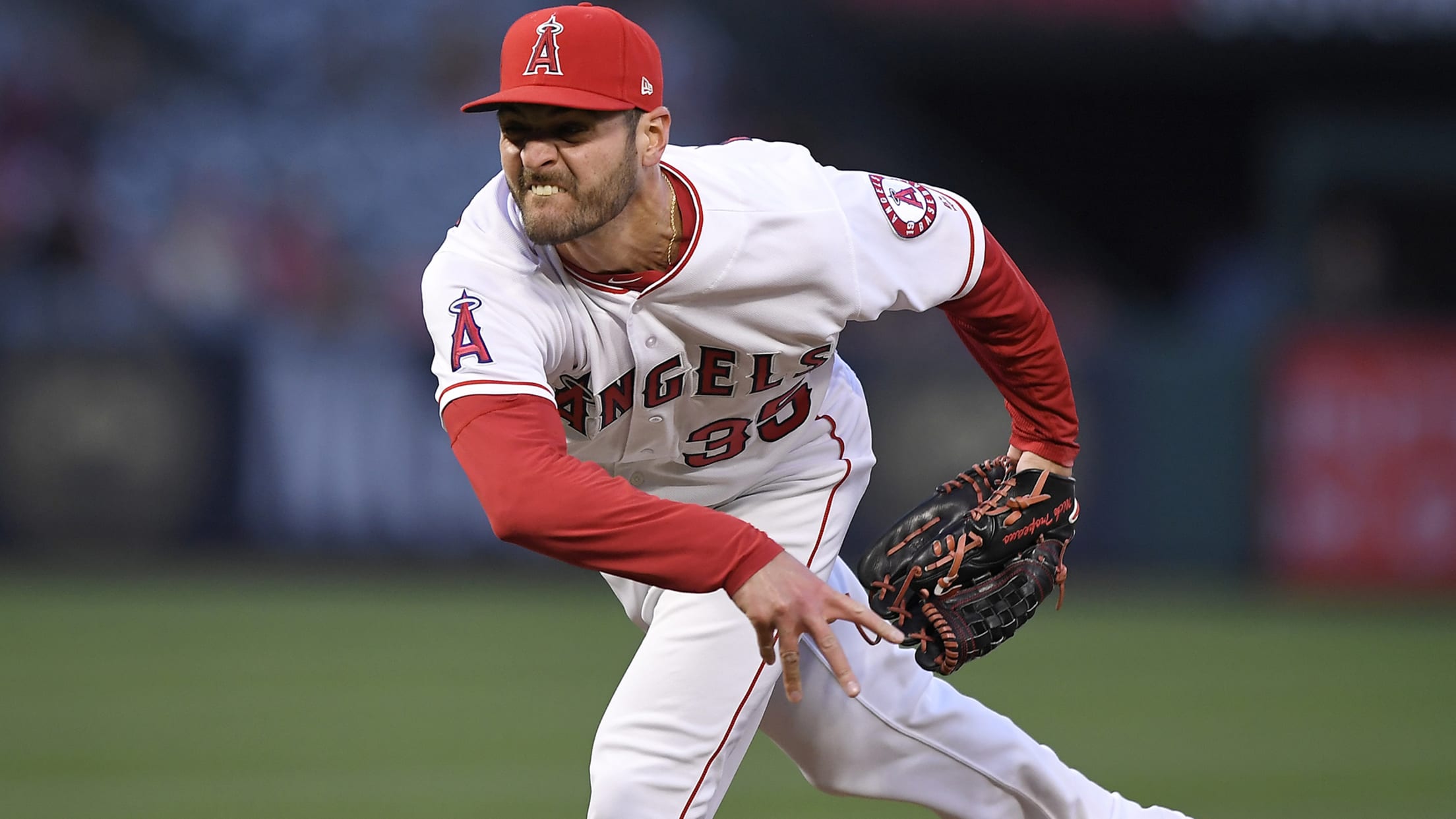 Los Angeles Angels starting pitcher Nick Tropeano throws to the plate during the first inning of a baseball game against the Baltimore Orioles Tuesday, May 1, 2018, in Anaheim, Calif. (AP Photo/Mark J. Terrill) (Mark J. Terrill/AP)
ANAHEIM -- The Angels placed right-hander Nick Tropeano on the disabled list with right shoulder inflammation on Wednesday, though Tropeano described the setback as "just a little hiccup" and said that he expects to be ready to pitch after the requisite 10 days are up. Infielder Ryan Schimpf was recalled
ANAHEIM -- The Angels placed right-hander Nick Tropeano on the disabled list with right shoulder inflammation on Wednesday, though Tropeano described the setback as "just a little hiccup" and said that he expects to be ready to pitch after the requisite 10 days are up. Infielder Ryan Schimpf was recalled from Triple-A Salt Lake to fill Tropeano's spot on the roster.
Tropeano, who is coming off Tommy John surgery, allowed just one hit over 6 1/3 innings in the Angels' 3-2 win over the Orioles on Tuesday, but he had been dealing with tightness in his right posterior cuff and had shown a slight dip in his velocity in his recent starts. Because of the Angels' scheduled off-day on Monday, Tropeano is likely to miss only one turn in the rotation before returning from the DL.
"I feel like I'm good to go," Tropeano said. "But this is a time to just give me a little blow. Coming back from TJ, I've been racking up a good amount of innings between now and Spring Training. Right now, there's just a little tightness. They want to give me a little blow here with an off-day coming up and pick it right up on that 10th day."
Tropeano did not undergo an MRI exam and said he is not shut down from throwing. He played light catch on Wednesday to try to expedite the dissipation of the inflammation in his shoulder. The 27-year-old right-hander has posted a 3.42 ERA over 23 2/3 innings in four starts this season.
"His shoulder has been a little cranky his last couple starts," manager Mike Scioscia said. "He's obviously worked his way through it and done well, but he's not quite where he should be. We're just going to push him back a little bit so he can catch his breath and get him to be where he needs to be."
The Angels have four other pitchers on the disabled list: Matthew Shoemaker (right forearm strain), Keynan Middleton (right elbow inflammation), Blake Wood (right elbow impingement) and JC Ramirez, who is expected to miss the rest of the season after undergoing Tommy John surgery.
Rookie right-hander Jaime Barria will be recalled from Salt Lake to start Thursday's series finale against the Orioles at Angel Stadium. Barria, 21, has recorded a 3.86 ERA over seven innings in two spot starts for the Angels this year.
The Ohtani brief
Shohei Ohtani threw a light bullpen session on Wednesday and batted fifth as the DH against the Orioles for the second consecutive night. Ohtani, who hasn't started on the mound since April 24 because of a sprained left ankle, typically throws his light bullpen four days before his starts. That could line him up to pitch Sunday in Seattle, though the Angels have not released their rotation order for this weekend's series against the Mariners.
"He's going to throw a bullpen today and obviously give us a little better indication of when he's ready to go back out there on the mound," Scioscia said.
Following their trip to Seattle, the Angels will head to Denver for a two-game Interleague series against the Rockies at Coors Field. The Angels will not have a designated hitter at the National League park, and Ohtani is not expected to play the field this season, so his only batting opportunities there would come as a pinch-hitter, according to Scioscia.