One thing Padres aren't this season is boring
Club has come a ways since 2013-2014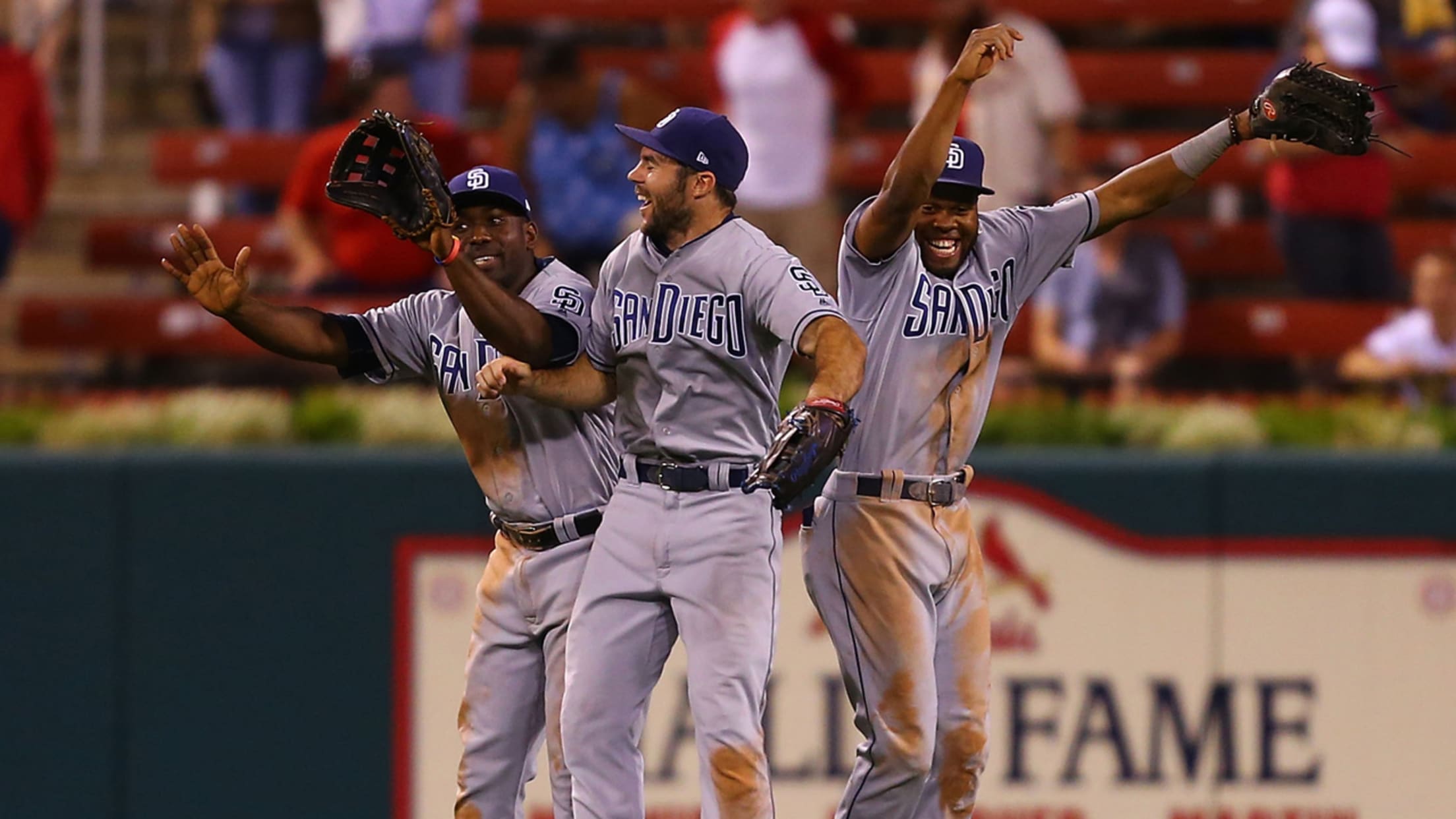 Bill Center, longtime sportswriter for U-T San Diego, is an employee of the Padres.It's strange how the aging mind works. While listening to Ted Leitner and Jesse Agler on FM-94.9 Thursday evening while running some errands - you can thank me later for the plug -- my mind flashed back
Bill Center, longtime sportswriter for U-T San Diego, is an employee of the Padres.
It's strange how the aging mind works.
While listening to Ted Leitner and Jesse Agler on FM-94.9 Thursday evening while running some errands - you can thank me later for the plug -- my mind flashed back to what I believe was the first television interview of a sports personality I ever saw . . . well, at least the first I can remember seeing.
Leitner triggered the day-dreaming when he mentioned how the toll-free numbers of today used to be called WATS lines. All of a sudden, I started thinking back in time.
It was 1958 and my parents had added a television to our long list of technology advances. There were already three radios in our home (including my bright red transistor that I taped daily to the handlebars of my bicycle to deliver the morning San Diego Union) and my typewriter.
At the time, I was something of a technological marvel. I had a typewriter and my own radio . . . and now a television was just down the hall.
The big personality on television at the time was Channel 8's Harold Keen, who anchored the news and did commentaries.
And for some reason, one night in 1958, Keen did a live interview with then Padres manager George "Catfish" Metkovich. I had no idea how many live television interviews had been done in those days, but it didn't seem like the forte at either party.
But I remember one thing.
Somewhere late in the interview, Keen asked Metkovich what he expected of the Padres in 1958. There was a long pause, after which the manager blurted out at a level just sub-scream . . . "Well, we won't be boring."
Later Thursday night, while watching the Padres on television during their top-of-the-ninth, game-winning rally my mind returned to that word "boring."
Boring was a word tossed around often during the 2014 season as the Padres hit .226 as a team and scored 535 runs with 109 home runs.
But I don't hear "boring" anymore. Certainly the Padres are not yet contenders, but they are no longer boring. Two runs by the opposition doesn't automatically spell defeat.
Are they where fans want the Padres to be? Not by a longshot. But these Padres of Andy Green certainly aren't boring. It's a step.
NOTE WORTHY:
• The Padres series victory at St. Louis was their first road series victory since taking three of four games July 20-23 at San Francisco. The Padres tied their season high Thursday night with four double plays. Thursday also marked the 81st time this season that the Padres scored four or fewer runs in a game.
• CF Manuel Margot was 3-for-4 with a double and two runs scored Thursday night. During the game, he had the 100th hit of his rookie season. It was also his 32nd multi-hit game, which is the most by a National League rookie this season. He is 7-for-15 with a double, a triple and three walks during an active four-game hitting streak with an RBI and five runs scored.
• 2B Carlos Asuaje had his second game-winning hit of the season Thursday night. It was also his third multi-hit game in his last five games (7-for-19). Asuaje has hit safely in seven of his last nine games, going 12-for-34 (.353) with three walks and a hit-by-pitcher for a .421 on-base percentage. He has two doubles, two RBIs and six runs scored over those nine games.
• RHP Craig Stammen allowed four hits in the seventh inning Thursday night without allowing a run thanks to the fourth double play turned by the Padres in the game. It was also the 10th double play turned behind Stammen this season, which ties for the National League lead by a relief pitcher.