Showalter offers take on social evolution of game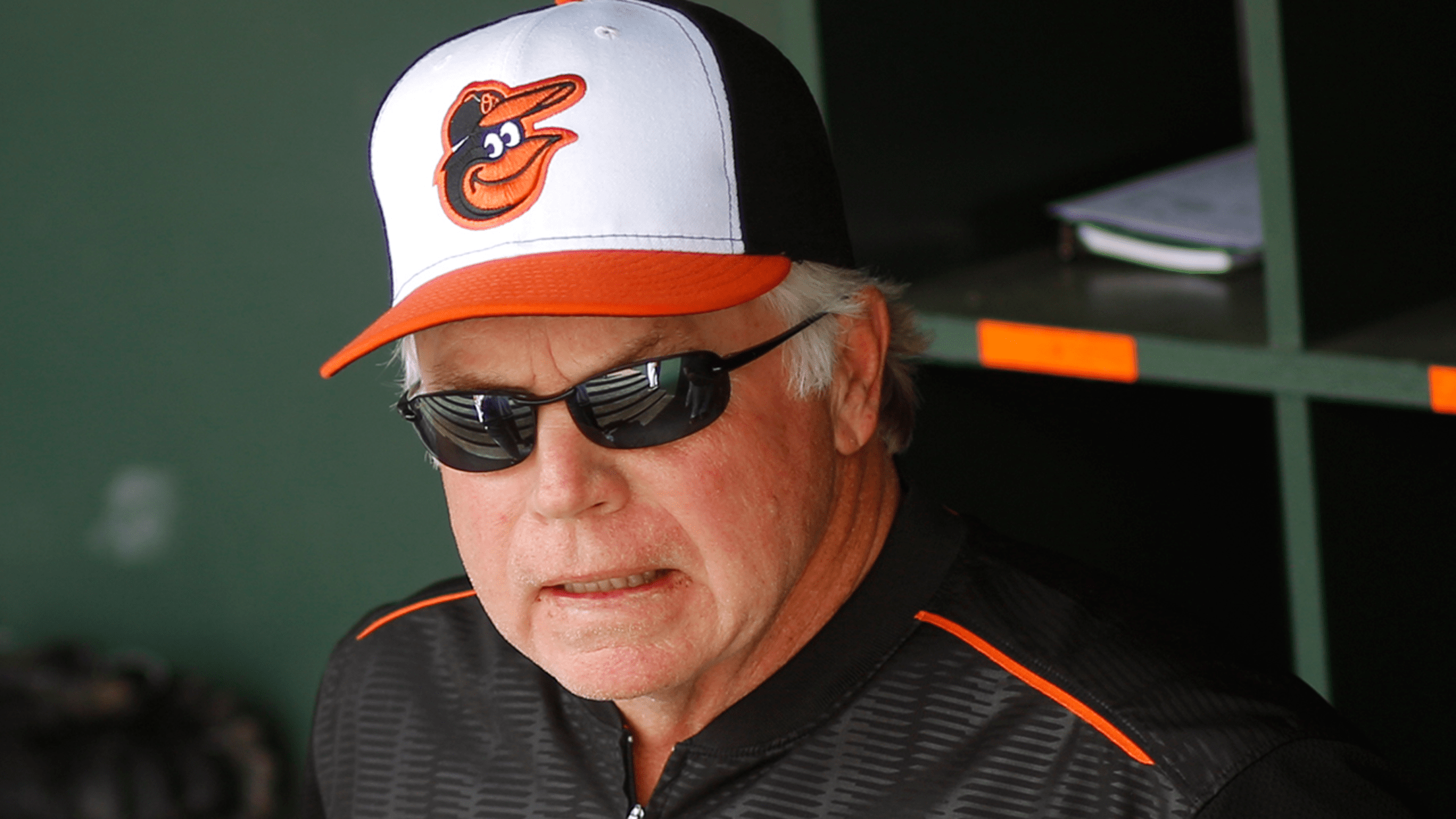 Orioles manager Buck Showalter noted some of the differences between today's players and the past. (AP)
TAMPA, Fla. -- With the topic of a shift in baseball making national headlines on Thursday -- and differing opinions from young superstar Bryce Harper and Hall of Famer Goose Gossage -- Orioles manager Buck Showalter didn't want to create any waves."The more things change, the more they stay the
TAMPA, Fla. -- With the topic of a shift in baseball making national headlines on Thursday -- and differing opinions from young superstar Bryce Harper and Hall of Famer Goose Gossage -- Orioles manager Buck Showalter didn't want to create any waves.
"The more things change, the more they stay the same," Showalter said on Friday. "I think the biggest thing is every little thing that is said and presented [by players] is seen and heard. I think sometimes we lose sight of how many things kind of went on back then that weren't always public."
Spring Training:Tickets | Schedule | Complete info
Gossage called Toronto slugger Jose Bautista a "disgrace to the game" for his shows of emotion -- which include his trademark bat flips -- and told ESPN that he felt as if there was a lot more policing done by players during his time. He clarified his comments on Friday, calling himself "an old-school guy" as it pertains to behavior on the field.
• Castrovince: Players on board with have-fun mantra
Harper told ESPN The Magazine that in baseball "you can't do what people in other sports do. I'm not saying baseball is, you know, boring or anything like that, but it's the excitement of the young guys who are coming into the game now who have flair. If that's Matt Harvey or Jacob deGrom or Manny Machado or Joc Pederson or Andrew McCutchen or Yasiel Puig -- there's so many guys in the game now who are so much fun."
Showalter didn't specifically address either comment, but he did express an admiration for the effort Harper exhibits on the field.
"Harper plays his [butt] off," Showalter said. "Good thing he's not in our league. We have to play him every year [in Interleague], though."