O's considering options for Wednesday's starter
With Wright sent down, Showalter has decision to make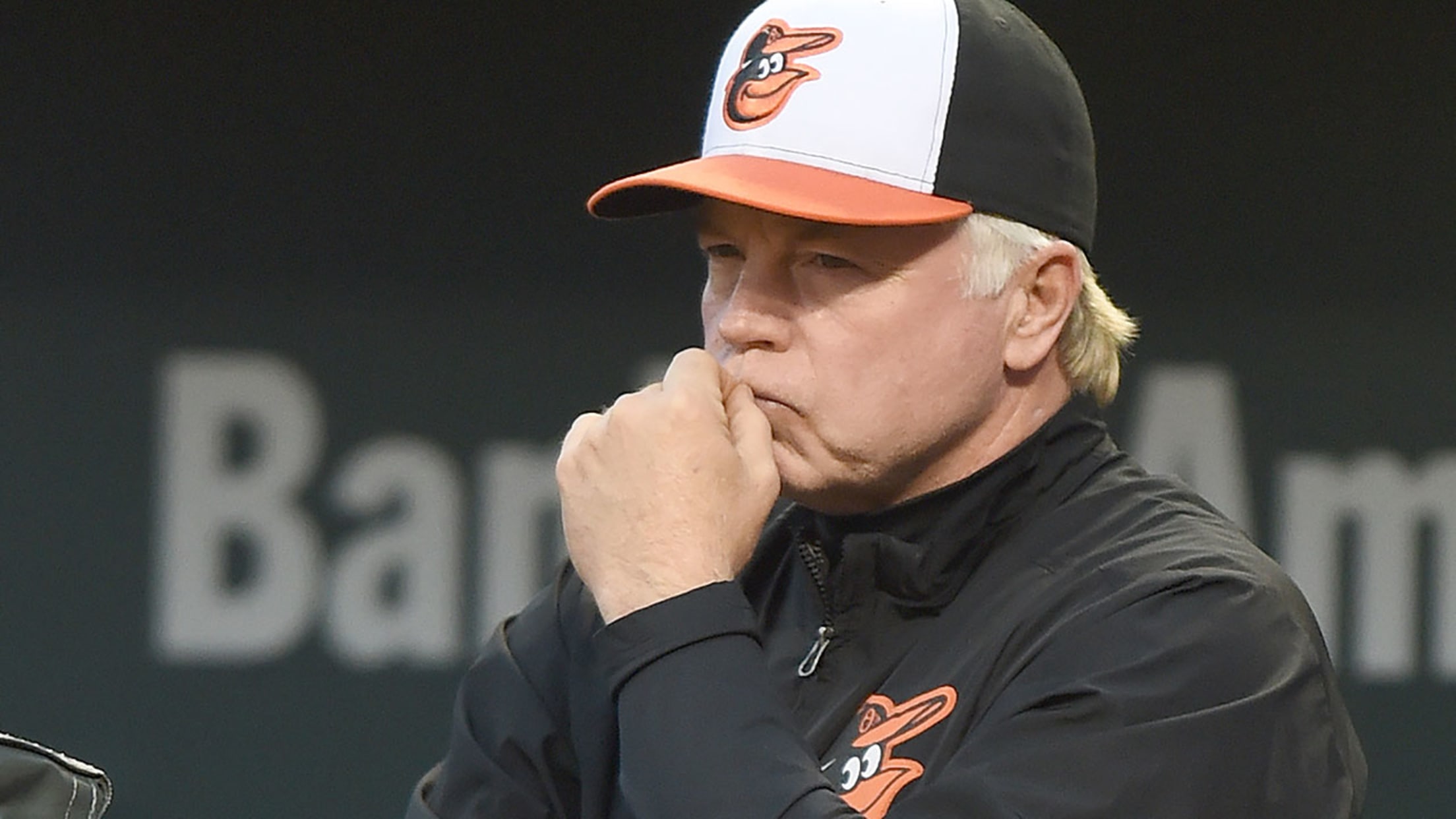 Buck Showalter said relievers Odrisamer Despaigne and Ubaldo Jimenez could get the call Wednesday. (Getty)
BALTIMORE -- For the second time in less than three weeks, Orioles manager Buck Showalter told right-hander Mike Wright he was being sent down to Triple-A. That discussion has left Showalter and the O's with another decision to make for Wednesday's start against San Diego when Wright's turn comes around.Showalter
BALTIMORE -- For the second time in less than three weeks, Orioles manager Buck Showalter told right-hander Mike Wright he was being sent down to Triple-A. That discussion has left Showalter and the O's with another decision to make for Wednesday's start against San Diego when Wright's turn comes around.
Showalter wouldn't commit to a starter before Saturday's game against the Blue Jays, but he did name relievers Odrisamer Despaigne, Ubaldo Jimenez and T.J. McFarland as options for Wednesday. McFarland, however, was optioned to Norfolk with J.J. Hardy and Yovani Gallardo being activated Saturday.
Jimenez was removed from the rotation Tuesday to pitch in the bullpen, while Despaigne and McFarland have started games in Triple-A this season, but not for the Orioles.
Wright, meanwhile, will start for Norfolk on Wednesday as he looks to work out his issues after allowing a career-high eight runs in 3 2/3 innings against Toronto on Friday.
"He's going to go down and do the things that it takes to get back here," Showalter said. "We need him, and it's as a starter."
Showalter said it mostly comes down to command for Wright, and he commented on the strength of the stuff that Wright possesses. The 6-foot-6 righty has a hard fastball that can reach the mid-to-upper 90s.
"Mike's capable of pitching," Showalter said. "It may not look like it, [but] Mike's capable of pitching. I guess it was about two weeks ago, I looked at a couple starts he had in Triple-A -- it wasn't just because of the level -- it was quality. It would've played anywhere."
At Triple-A in 2015, Wright was dominant. He held a 9-1 record and a 2.22 ERA in 15 games (14 starts).
But that success hasn't translated to the Majors in the past two seasons, as he is 6-9 with a 6.09 ERA in his big league career.
"He can go down there and do real well, but there is still that jump to up here," Showalter said. "It's just a process. He knows it's not good enough."
Baltimore will need an additional starting pitcher for next Saturday's doubleheader against Tampa Bay, and Showalter wouldn't rule Wright out as an option, even with him pitching at Norfolk on Wednesday.
"It depends how much we choose to pitch him on the 22nd," Showalter said.
Ryan Baillargeon is a reporter for MLB.com based in Baltimore.