O'Day prepared to put 2016 in rearview mirror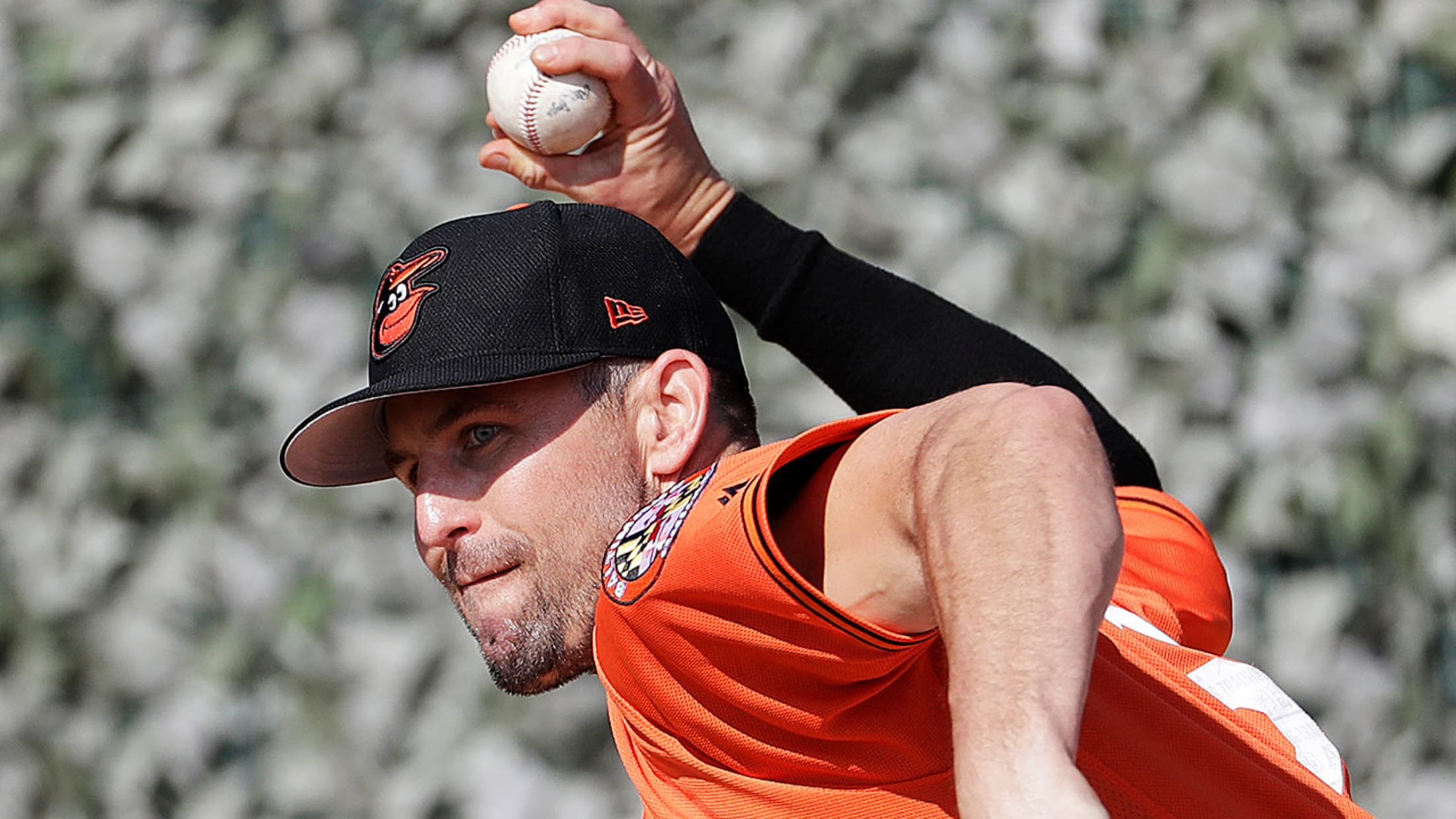 Darren O'Day, who was injured for half of 2016, threw a scoreless inning in his first spring action. (AP)
SARASOTA, Fla. -- Things seem back to normal for Darren O'Day. The side-arming 34-year-old righty, who signed a four-year, $31 million extension with the Orioles in December 2015, had a nightmarish 2016, missing nearly half the season with a strained hamstring and a right shoulder injury.O'Day pitched in 34 games
SARASOTA, Fla. -- Things seem back to normal for Darren O'Day. The side-arming 34-year-old righty, who signed a four-year, $31 million extension with the Orioles in December 2015, had a nightmarish 2016, missing nearly half the season with a strained hamstring and a right shoulder injury.
O'Day pitched in 34 games in 2016 -- exactly half what he threw in each of the previous three seasons -- and his 31 innings were the fewest of any of his nine Major League seasons, except for 2011, when he also had a right shoulder injury.
• Spring:Info | Tickets | Schedule | Gear
O'Day missed nearly two months in 2016 with the hamstring injury, and three weeks after he returned from the disabled list, he was back on it with shoulder woes. He pitched four games, allowing one run on two hits in 3 2/3 innings, adding a spotless 1 2/3 innings in the American League Wild Card Game.
"In 2011, I hurt my shoulder pretty bad during the season. In 2012, I felt good all year, so the shoulder feels good, and I am looking for good results," he said. "When you're accustomed to a certain level of pitching, that's what you want to get back to and at the end of the year when I came back, I had some decent results. I didn't feel like myself.
"There is some work to do this spring. I want to get some guys out and show them I'm 100 percent back."
O'Day threw a scoreless inning on Thursday against Minnesota, his first action of the year.
"I feel great. It's exciting to be back on a mound, a competitive environment. The way I threw, I think it went well," O'Day said. "I think it's all positive."
O's manager Buck Showalter decided to keep O'Day, Brad Brach and Zach Britton away from competitive pitching until this month. Britton's left oblique discomfort set him back a few days, and he has yet to pitch. Brach is set to throw for a second time Saturday.
O'Day said he would probably pitch again Sunday after resting Friday and Saturday. His regimen calls for some two-inning assignments, and later in Spring Training, some consecutive outings.
O'Day is mindful of the length of February and March baseball.
"There's plenty of time," he said. "You look back at the calendar last year, and it's just when we started a couple of days ago.
"I like watching these guys. I'm OK waiting. I'll get enough innings."
Rich Dubroff is a contributor to MLB.com based in St. Petersburg.