Father's love of game carried O's Nunez to bigs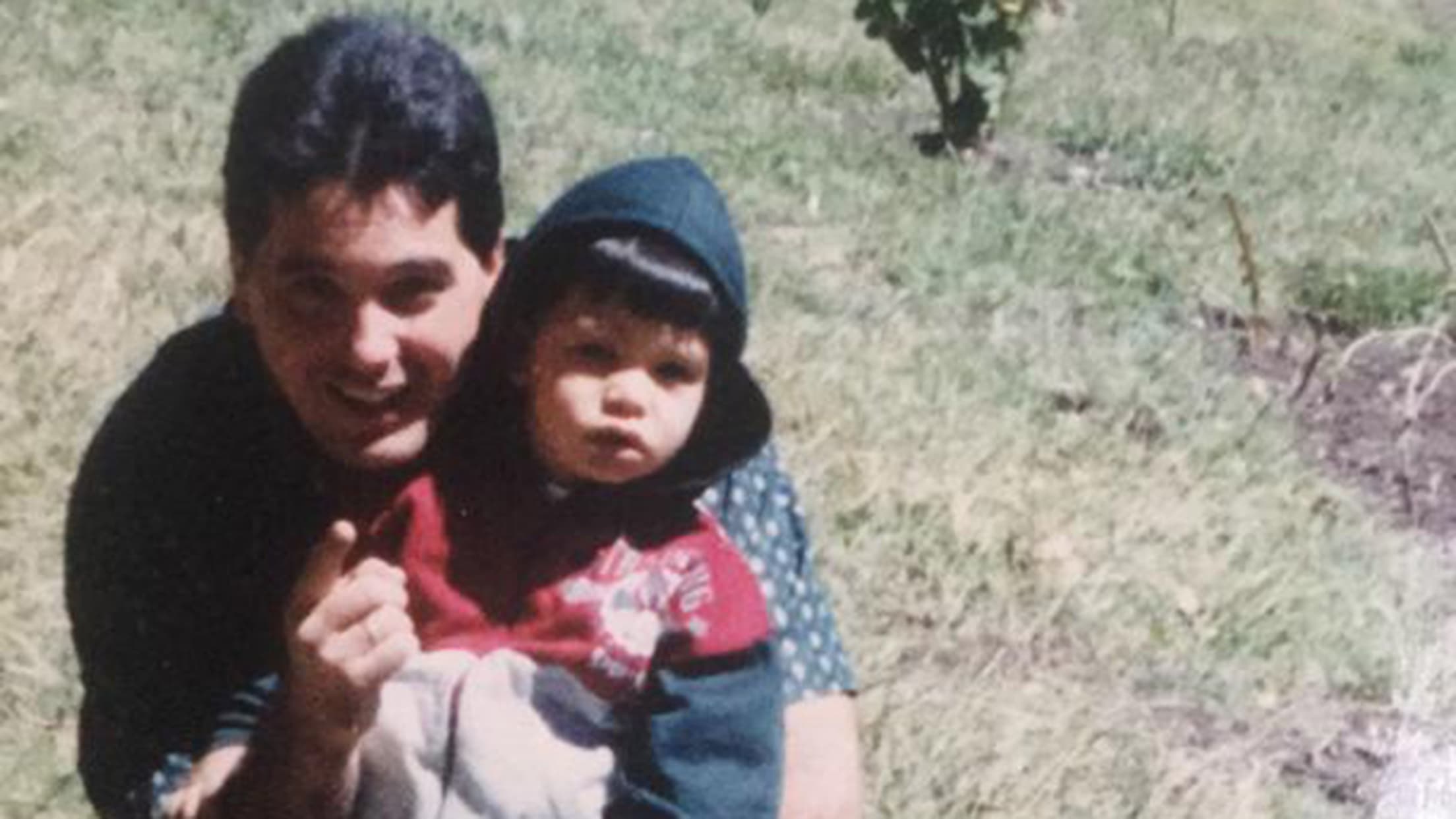 BALTIMORE -- Three decades ago, long before his son would emerge into one of the Majors' breakout sluggers, Renato Nunez Sr. had his own baseball dream derailed. This was in the mid-1980s in baseball-crazed Valencia, Venezuela, a city that would become a pipeline of sorts for big league talent in
BALTIMORE -- Three decades ago, long before his son would emerge into one of the Majors' breakout sluggers, Renato Nunez Sr. had his own baseball dream derailed. This was in the mid-1980s in baseball-crazed Valencia, Venezuela, a city that would become a pipeline of sorts for big league talent in the years to come. A young teenager at the time, Nunez had shown enough promise to get looks with the country's national amateur team. A professional career appeared possible, perhaps on the horizon.
Then, a sudden accident changed the trajectory of Nunez's life. While running with friends in his neighborhood, Nunez collided head-on with a rosebush rife with thorns. One pierced his left pupil, causing Nunez to lose sight in the eye. To this day, he never recovered it.
"I am in love with the game of baseball, passionate about it since I was a little kid," Nunez said, via telephone from Venezuela, with the help of Orioles translator Ramon Alarcon. "That injury did not allow me to go further in baseball."
The itch, though, never left Nunez. Even as his focus shifted -- to owning a business, to starting a family -- the tug of the game following him into adulthood. When fatherhood approached, he began envisioning a life for his son he could not have himself.
"Ever since his mom was pregnant with him, I started imagining, dreaming, of having a little boy and him becoming a baseball player," said Nunez Sr. "I think as soon as I learned it was a boy, I started dreaming about him and talking to him when he was in the belly."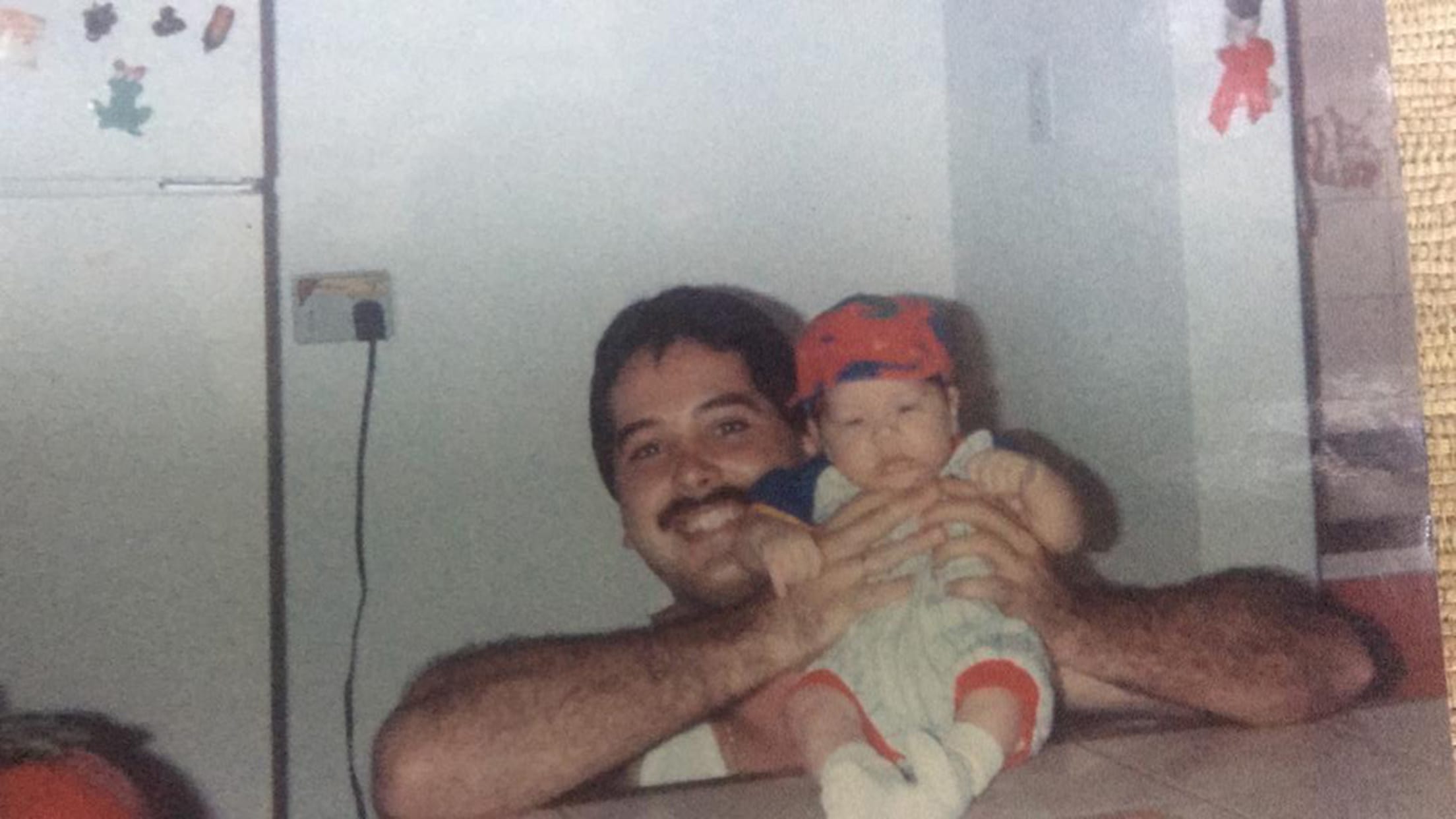 Flash forward to the present day, and Nunez Sr. calls it an "unbelievable feeling knowing that dream came true." He's watched pridefully as his son, Renato Núñez, spent the weeks leading to Father's Day slugging his way up the MLB home run leaderboards. Serving mostly as the club's everyday designated hitter, the Nunez is one of several Orioles making the most of their first extended big league opportunity, arguably showing as much upside as any young player on the roster. Nunez leads the Orioles with 16 homers through 67 games, double his output over 73 games as a rookie in 2018.
Then, he was little more than a castoff, designated for assignment by the Rangers, the second club to remove him from their 40-man roster in a calendar year. Nunez had put together three 20-plus homer seasons in the Minors since signing with the A's as a 17-year-old, hitting 32 homers at Triple-A in 2017. But in the Majors, chances for those tools to translate were few and far between. Nunez appeared in just 17 games for Oakland from 2016-17, and 13 in Texas before landing on waivers last May.
Nunez has hit 23 home runs in 127 games for the Orioles stretching back to last season, slashing .256/.314/.466 over that span.
"I really think it's all that energy he put into me," Nunez said of his father. "That's a big reason why I'm here."
By that, Nunez means the passion and drive he says his father instilled in him from a young age, and the support his entire family still provides. They are in constant communication, and each winter, Nunez returns home to the place where he first became enamored with hitting, which he's always been able to do. Now 25, Nunez laughs at the memory of him as a 10-year-old, so excited to swing that he forgot to bring his glove to a Little League game. Fitting for a player whose started just eight games in the field this season, and paces the Orioles in average exit velocity, average home run distance and barrels. All are metrics tied to the benefit of making hard contact.
"Even in Little League, all I did was hit homers," Nunez said. "I was one of the big fat kids who only hit homers."
Said his father: "Even when he was 3 or 4 years old, his power was very distinct."
The goal for Nunez now, he said, is to get better, and that means plugging the holes in his game that power overshadows at times. Always a free swinger, Nunez is focused on improving his plate discipline and growing less streaky, with an eye toward avoiding slumps like the 5-for-60 quagmire he found himself in last month.
The hope being progress in those areas leads more to a consistent kind of production that, until now, has come in mainly bunches: eight homers in a 12-game span in late May, four over a five-game stretch in April and just four across 49 games in between.
"I have to focus on making contact since sometimes I swing a little out of my shoes," said Nunez, who sports one of the American League's lowest BB/K rates and a .295 OBP. "You have to share information, pick other people's brains, and hopefully that'll get you better."
Nunez is creating a sizable network for doing so, from good friend Gleyber Torres to occasional offseason training partners and countrymen Jose Martinez and Miguel Cabrera, whom Nunez grew up idolizing. But still, as it always has, the bulk of the baseball conversation happens between father and son. In many ways, they remain on this big league journey together.
"Fortunately, he became a lover of baseball also. He followed my lead in that regard, but it was a combination of me being in love first," Nunez Sr. said. "I am living this as if it was my dream. It's an amazing feeling. It's his dream, but we're all very happy supporting it."