When I look at Green, I see leadership
Padres astutely extended manager's contract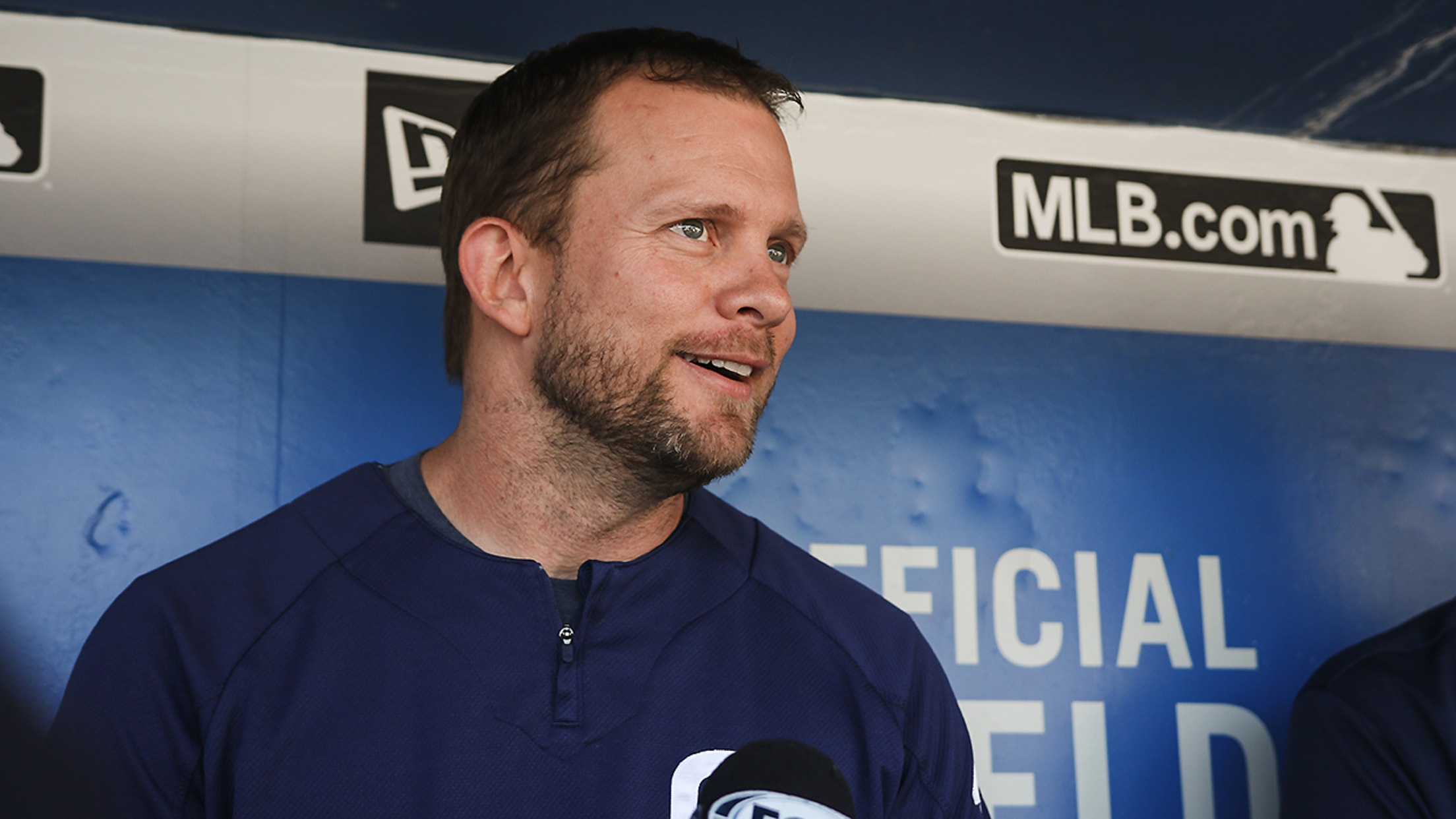 Bill Center, longtime sportswriter for U-T San Diego, is an employee of the Padres.For almost two seasons, I've had a chance to watch Andy Green lead.I am impressed. I was happy to see the Padres extend his managerial contract through the 2021 season. Was I surprised? Not in the slightest.I've
Bill Center, longtime sportswriter for U-T San Diego, is an employee of the Padres.
For almost two seasons, I've had a chance to watch Andy Green lead.
I am impressed. I was happy to see the Padres extend his managerial contract through the 2021 season. Was I surprised? Not in the slightest.
I've been professionally watching baseball managers for five decades and associated directly with some since 1983. I've been around great managers and some dodgy ones.
Long ago, I reached the conclusion that borderline Major League ballplayers often make the best managers. One, they've sat and watched a lot of games from the dugout -- and learned. Two, they know what the last guy on the bench feels.
Enter Green.
Although he seldom talks about himself, he can joke about his .200 career batting average -- knowing how hard he worked to get it. And while getting it, he learned a lot about the game and the players -- good and bad -- playing it.
Green has not been dealt close to the best of hands thus far with the Padres. But his players go hard on his behalf, even when behind in games where they are outclassed.
That shows me something. He has their backs and they have his. And the Padres are improving.
Green the manager is equal parts passionate, knowledgeable and caring -- inside and outside the clubhouse.
Earlier this week, for example, Green broke with convention when he brought closer Brad Hand into a game in Cincinnati well ahead of a save situation and in the middle of a count. The result didn't go well, and Green was second-guessed in questions during his postgame news conference.
Instead of blowing up -- which I'm sure the likes of Dick Williams and Jack McKeon would have done -- Green went meticulously point-by-point through his thought process with the media. I watched it from afar on television. But I learned something about how the man addresses criticism and how he has the inner strength to work outside the box in stressful situations.
I could be wrong, but I think Green knows how to manage people, his team and the game.
I think the Padres got it right in extending Green. Hopefully, it will work for a long, long time.
NOTE WORTHY
• The Padres' bullpen was pretty well beaten up during the just-concluded 3-7 road trip to Pittsburgh, Cincinnati and Los Angeles. Padres relievers worked 30 1/3 innings in the 10 games, allowing 32 runs on 35 hits and 19 walks with 21 strikeouts. That's a 9.50 earned run average.
• Manuel Margot finished the road trip on a four-game hitting streak, going 6-for-17 with a double, three solo homers and four runs scored.
• Cory Spangenberg is 7-for-20 in a five-game hitting streak with a double, a triple, two homers, five RBIs and three runs scored.
• Several middle infielders are struggling. Dusty Coleman is 1-for-11 in his last four games with seven strikeouts. Allen Córdoba is 5-for-59 (0.85) since June 13 with 19 strikeouts.