Padres' bats silent on trip
10 homers account for 15 of 21 runs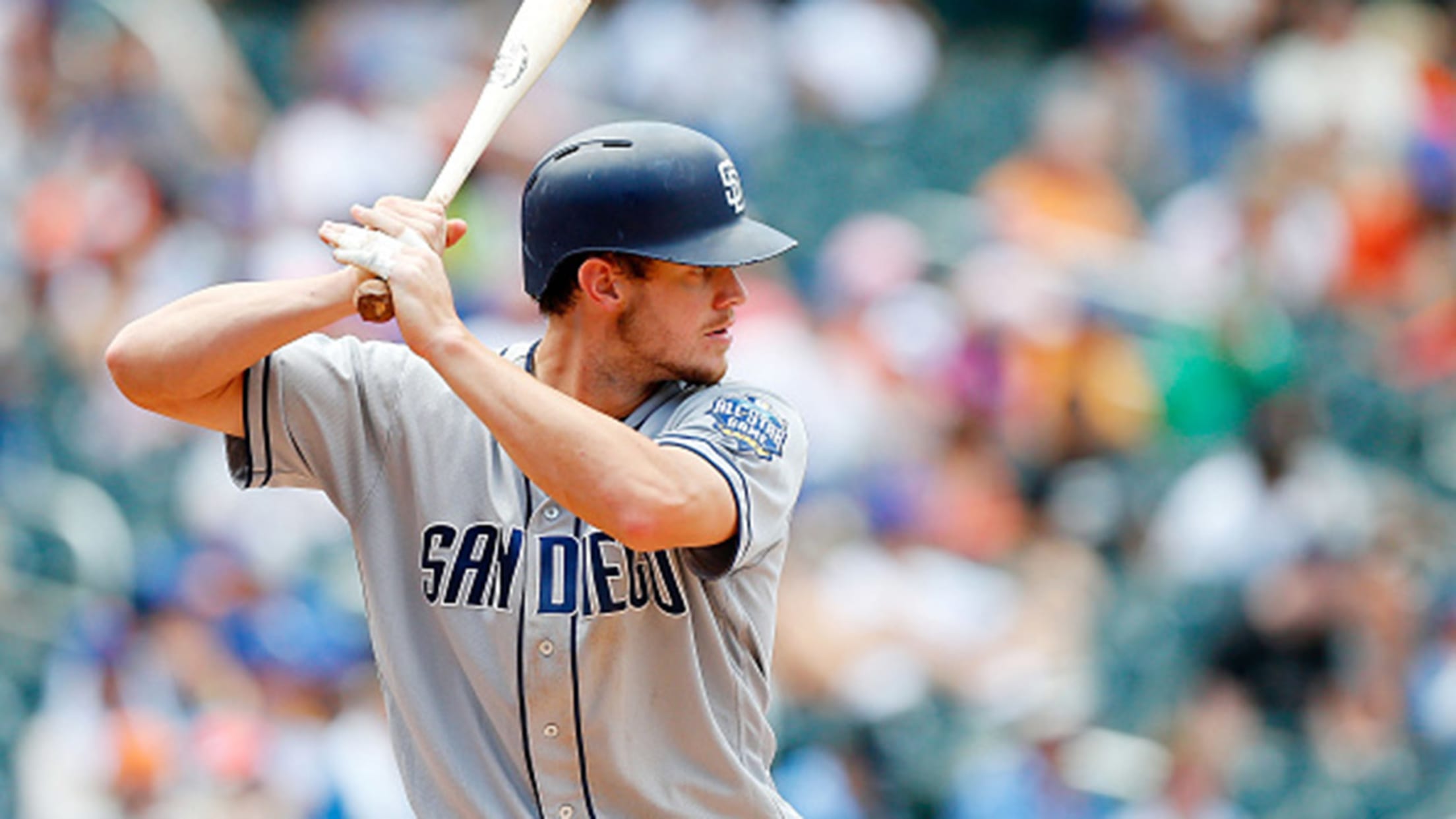 Bill Center, longtime sportswriter for U-T San Diego, is an employee of the Padres.The Padres are hitting only .161 with a .235 on-base percentage after the first seven games of a nine-game road trip to Pittsburgh, New York and Tampa Bay.The Padres are averaging three runs a game on the
Bill Center, longtime sportswriter for U-T San Diego, is an employee of the Padres.
The Padres are hitting only .161 with a .235 on-base percentage after the first seven games of a nine-game road trip to Pittsburgh, New York and Tampa Bay.
The Padres are averaging three runs a game on the trip with 15 of their 21 runs coming on 10 homers. No Padre has more than five hits on the trip thus far.
Some individual offensive totals from the trip:
Christian Bethancourt: 2-for-18 with a homer. Jabari Blash: 4-for-23, two homers; Alex Dickerson: 5-for-23. Travis Jankowski: 4-for-23, five walks. Wil Myers: 5-for-26, two homers. Nick Noonan: 1-for-10. Derek Norris: 1-for-10. Alexei Ramirez: 3-for-12, home run. Adam Rosales: 0-for-10. Ryan Schimpf: 5-for-21, two homers; Yangervis Solarte: 5-for-20, two homers.
Norris is 4-for-50 since he had his most recent extra-base hit on July 20. His batting average has dropped from .209 to .189.
Meanwhile, as for the players the Padres have traded away this season:
• Left-hander Drew Pomeranz picked up his first win with the Red Sox Monday and is 1-2 with a 4.59 ERA in six starts.
• Right-hander Andrew Cashner is 0-2 with a 6.61 ERA in four games (three starts) with Miami.
• Right-hander James Shields is 3-7 with a 7.34 ERA in 13 starts for the Chicago White Sox.
• Right-handed closer Fernando Rodney is 1-2 with a 5.06 ERA and four saves in six chances with Miami.
• Outfielder Matt Kemp is hitting .217 with three doubles, one homer and six RBIs in 13 games for Atlanta. He has 13 strikeouts in 46 at-bats, although he has drawn seven walks for a .315 on-base percentage.
• Outfielder Melvin Upton Jr. is hitting .167 with no extra-base hits and two RBIs with 22 strikeouts in 54 at-bats with Toronto.