Aybar grateful for starting chance with Padres
Veteran infielder competing to be Opening Day shortstop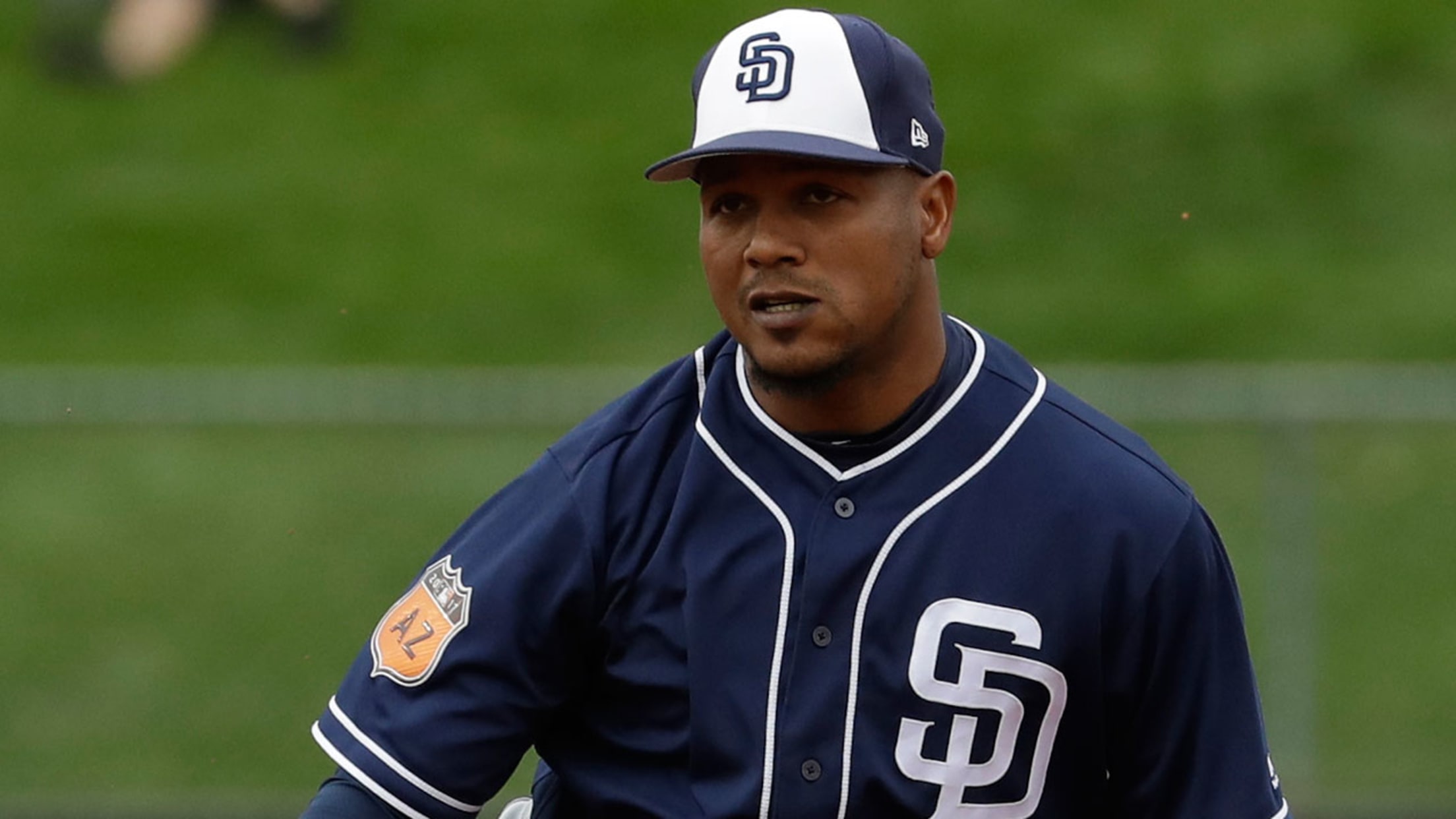 Erick Aybar appeared in 126 games last season between the Braves and Tigers. (AP)
PEORIA, Ariz. -- Erick Aybar is trying to make the Padres as the club's starting shortstop. In camp as a non-roster invitee, he's fully recovered from sports hernia surgery that shortened his 2016 season after a trade from the Braves to the Tigers."It's been good," Aybar said on Thursday through
PEORIA, Ariz. -- Erick Aybar is trying to make the Padres as the club's starting shortstop. In camp as a non-roster invitee, he's fully recovered from sports hernia surgery that shortened his 2016 season after a trade from the Braves to the Tigers.
"It's been good," Aybar said on Thursday through translator David Longley. "The regular season's getting closer every day, but I'm feeling good physically and hoping that everything turns out well."
If Aybar makes it, he'll be one of the few veterans on a 25-man roster filled with young players. The Padres could use his experience on Opening Day.
"Without a doubt, we're clearly very young," Padres manager Andy Green said. "If he wins that starting job, he'll be able to anchor the infield in a way a 23-year-old is going to have a harder time doing."
• Padres Spring Training: Schedule | Information | Tickets
Aybar, 33, is a veteran of 11 big league seasons, his first 10 with the Angels. In Los Angeles, he was a teammate of pitcher Jered Weaver, who signed a one-year deal with the Padres at the start of Spring Training.
Aybar is happy for the opportunity given to him by the Padres, but he also knows the starting job isn't going to be handed to him.
"He's fighting for the job. It's not being conceded to him just because he's done it before," Green said. "I like the way he's gone about camp. I like his investment in the younger guys. I like who he is as a person. We're excited to have him."
Aybar is a .273 lifetime hitter with 1,324 hits and 144 stolen bases while playing the vast majority of his career at shortstop. He appeared in 126 games last season.
"For him coming back from offseason surgery, it's about his lateral mobility and having that restored to a degree," Green said. "That's something we're watching closely as camp goes on, and we're trying to do everything we possibly can to put him in a position to be successful. As a guy who's been around as long as he has, you just try to be deferential to his workload."