Guthrie feels Padres are right fit for him
Pitcher will start season at Triple-A El Paso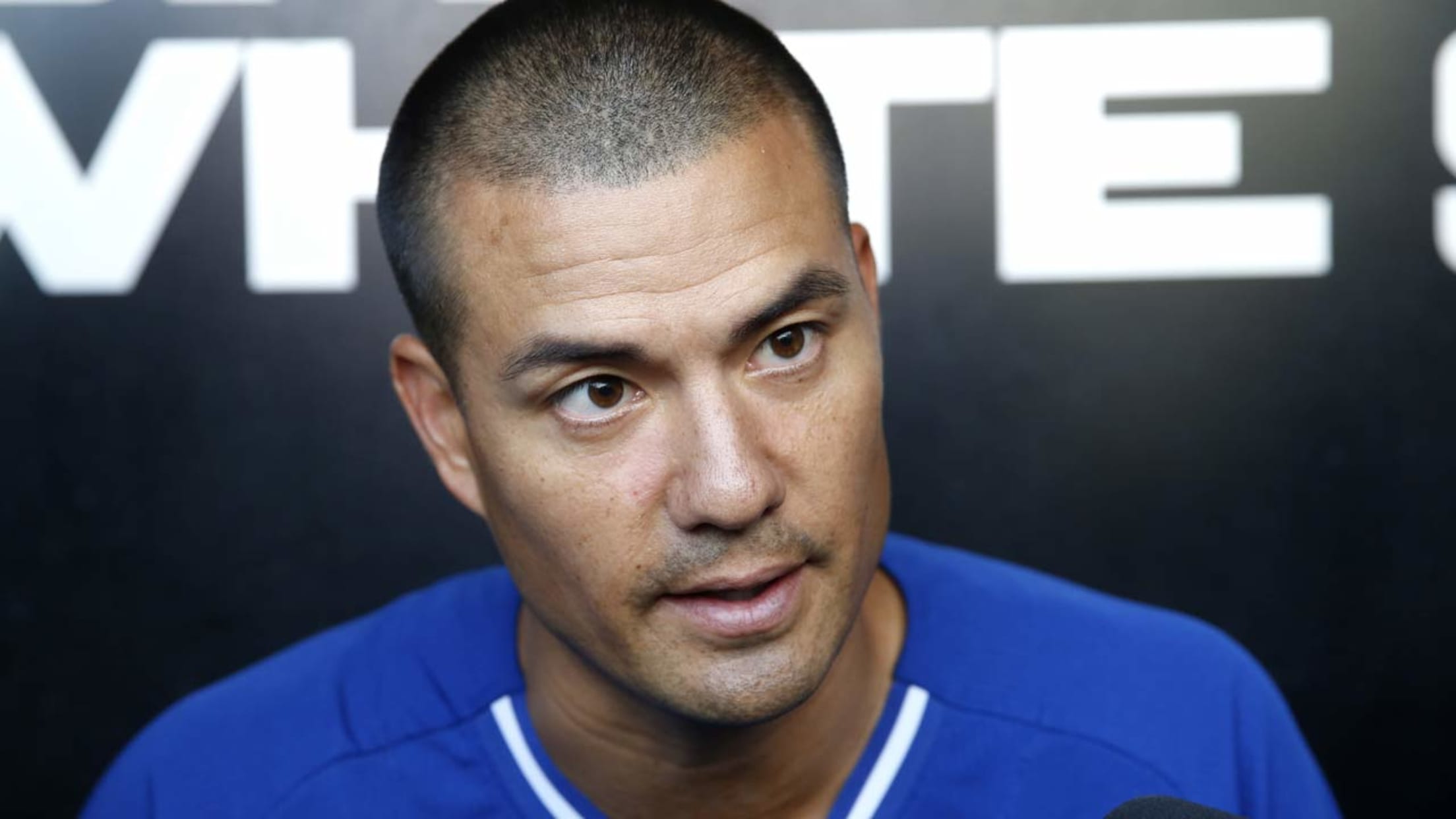 Jeremy Guthrie made his Padres debut on Saturday. (AP)
SAN DIEGO -- Jeremy Guthrie and the San Diego Padres began contract discussions during the offseason. The Padres thought Guthrie would be a nice fit; Guthrie thought the Padres would be a nice fit. But with a crowded rotation situation in San Diego, nothing came to fruition.Fast forward a couple
SAN DIEGO -- Jeremy Guthrie and the San Diego Padres began contract discussions during the offseason. The Padres thought Guthrie would be a nice fit; Guthrie thought the Padres would be a nice fit. But with a crowded rotation situation in San Diego, nothing came to fruition.
Fast forward a couple of months to the end of Spring Training, after Guthrie had been released by the Rangers. With Brandon Maurer moving to the bullpen, the Padres were in search of some rotation depth they could stash in Triple-A.
The two parties agreed to a Minor League deal Friday, and Guthrie arrived at Petco Park in time to make his Padres debut in Saturday's 10-2 exhibition loss to the White Sox.
"I had a couple of opportunities," Guthrie said. "But I felt like this was a good opportunity for me, personally to come here, hopefully pitch well and see if I get a chance to pitch in San Diego."
Guthrie, who posted a 5.95 ERA in 30 appearances (24 starts) for Kansas City last year, will start the season with Triple-A El Paso. He was roughed up Saturday, allowing seven runs (six earned) on seven hits in 3 1/3 innings.
"Today wasn't [a great] day for me, but overall it was a chance to come in here and meet some of the people, throw in front of them," Guthrie said. "Obviously now I'll go down and do the work in El Paso."
Before his arrival, Guthrie spoke with fellow right-hander James Shields -- his teammate for two seasons in Kansas City. Shields was quick to praise the club's addition of Guthrie.
"He's one of the best teammates I've played around," Shields said. "He's a veteran that knows how to play the game. He gets his work in every day, and he shows a great example to the young kids. He's been doing this a long time, and I'm glad to have him in our organization."
Perdomo earns bullpen spot
Rule 5 Draft pick Luis Perdomo has earned a spot in the Padres' bullpen. The 22-year-old right-hander, who is ranked No. 12 on the club's Top 30 Prospects list, has never pitched above Class A.
Perdomo will serve primarily as a long reliever -- most likely in mop-up roles. But the club has big plans for the 22-year-old Dominican who was originally signed by the Cardinals.
"There's tremendous upside in that arm, and it's an arm that we can use not just in '16, but in '17, '18 and beyond," said manager Andy Green. "He's somebody we could see -- once the opportunity presents itself -- being a part of our rotation for the future."
Perdomo's early spring struggles were somewhat predictable, given that he was facing big league hitters for the first time. (He posted a 3.98 ERA and a 1.35 WHIP at Class A and Class A Advanced last season.)
But Perdomo found a bit of a groove late in Cactus League play -- around the same he added a split-finger fastball to his arsenal.
"The great thing was: It slowed down the last few times out, and we saw what he is and what he can be," Green said. "We're buying what he is -- and what he can be."
Perdomo is the second Rule 5 selection to crack the big league roster this spring, joining outfielder Jabari Blash. The club must still make a decision on righty reliever Josh Martin. Rule 5 Draft picks must remain on the Major League roster throughout the season or be offered back to their original club.
Wallace at full strength
Brett Wallace always had a spot on the Padres' Opening Day roster locked up -- provided he was healthy. Well, Wallace, who had been battling a sore right foot for most of camp, proved that he is indeed at full strength, playing in both exhibition games vs. the White Sox this weekend.
"It was never a huge concern," Wallace said. "We just wanted to make sure that we handled it the right way. They did a great job of holding me back, so I could recover."
Wallace only received 19 official spring at-bats, but that's mainly because he played so frequently in Minor League spring games -- where the rules could be bent so he didn't have to run.
The 29-year-old backup first baseman didn't miss any time defensively, and at the plate, he was only set back by a couple of days in mid-March.