Bethancourt may add relief to varied skillset
Padres intrigued by possibility of hybrid catcher-outfielder-pitcher role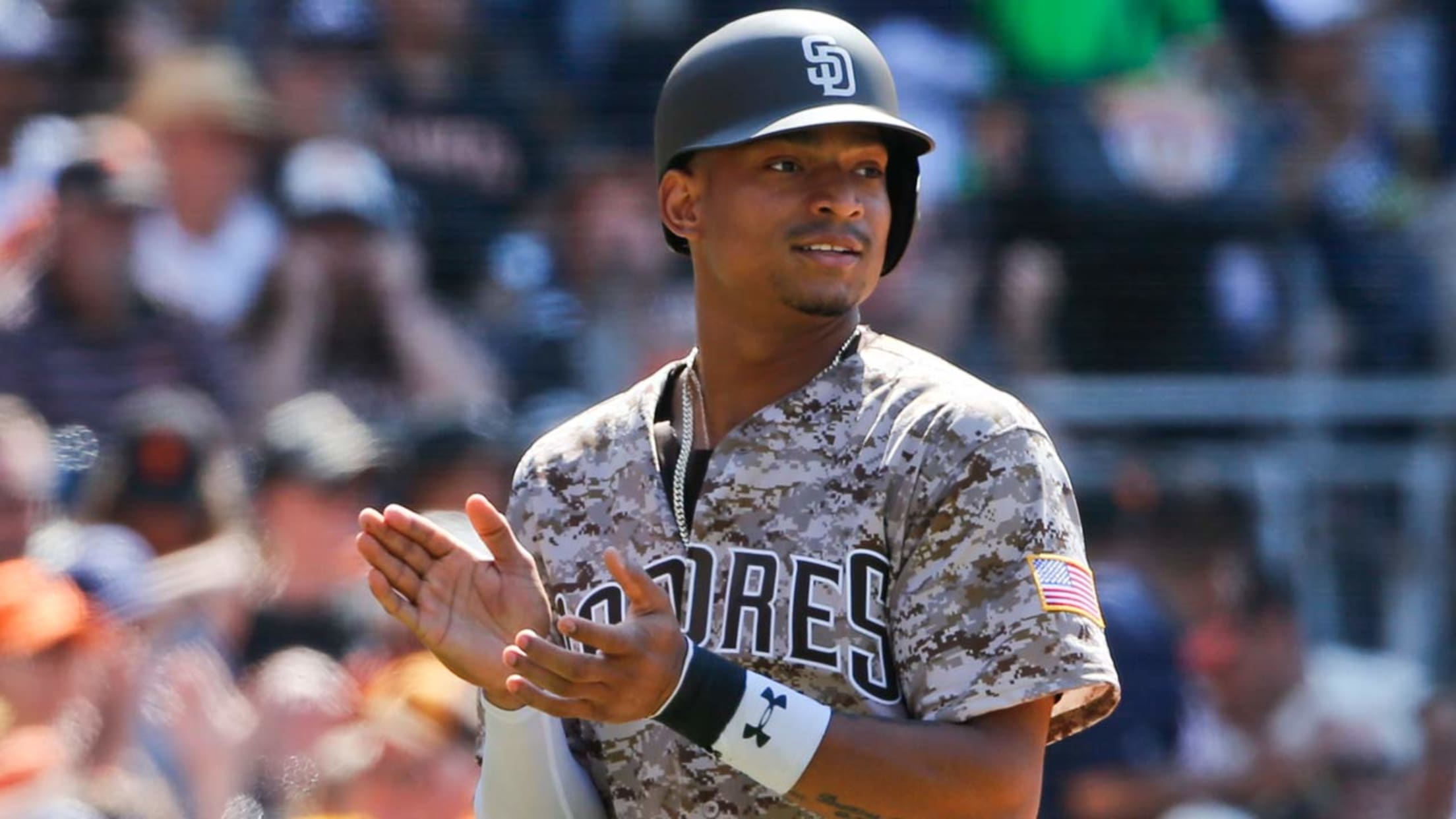 Christian Bethancourt could be a rare hybrid player for the Padres. (Getty)
PHOENIX -- Baseball has utility men. It has super-utility men. And it has Christian Bethancourt.The Padres traded for Bethancourt last offseason so he could serve as their backup catcher, a role which he filled adequately this year. His season came to an end in late August when he suffered a
PHOENIX -- Baseball has utility men. It has super-utility men. And it has Christian Bethancourt.
The Padres traded for Bethancourt last offseason so he could serve as their backup catcher, a role which he filled adequately this year. His season came to an end in late August when he suffered a left oblique injury.
When he returns to action, it could be in a very different role.
During his recovery, Bethancourt has begun throwing bullpen sessions -- as a pitcher. Manager Andy Green said the club is attempting to convert him into a "very intriguing 25th man," who could pitch, catch and play the outfield.
"It's a unique thought process and one that he embraced when we floated it to him," Green said. "If he didn't embrace it, we wouldn't have pushed him down this path. It would be a very unique 25th man to carry. It gives me a third catcher, a pitcher, an outfielder and a bat off the bench with some power. We'll see where it goes, but we're walking down that path."
Bethancourt appeared in two games as a reliever this season -- both during blowouts. Still, he impressed enough with a fastball that touched 96 mph.
The nature of Bethancourt's injury recovery has seen him progress faster on the throwing side of things than the hitting side. In that vein, he's thrown two bullpens in front of pitching coach Darren Balsley, bullpen coach Doug Bochtler and Minor League pitching coordinator Mark Prior.
"He's caught before, he's played the outfield before, he's hit before -- those things are not new to him," Green said. "The pitching is new to him. ... Most of his [effort and energy] is focused on the pitching aspect of it.
"It looks believable, if you might imagine. You saw him on the mound twice this year, and we were all obviously intrigued. So we're all at that point right now where we're going to see if we can get him in the right position mechanically and see where he goes from there."
Baseball has seen its share of players who could pitch and hit -- think Rick Ankiel or Brooks Kieshnick. They're a rare breed, but certainly not as rare as a pitcher/catcher/outfielder hybrid.
The Padres approached Bethancourt with the idea after his injury, and Green said he was very receptive to it. He's already played 12 games as an outfielder this year. If the staff can hone Bethancourt's mechanics enough over the next few weeks, he could begin his stint as a pitcher this winter in his native Panama.
"The intrigue of doing something nobody else in the game does -- I think that's fascinating to a guy," Green said. "And he does have the skillset to do it. It's an arm with zero mechanics hitting 96 on the gun in a game in the Major Leagues."
News and notes
• After visiting with Dr. James Andrews, Jemile Weeks will not undergo surgery on his strained right hamstring. Weeks, who hasn't played since May 7, will instead continue with his slow-moving rehab process.
• Jarred Cosart and Tyson Ross will meet with doctors next week for second opinions on their injuries. Cosart -- who has a bone spur in his right elbow -- will be evaluated Monday, while Ross - who has an inflamed right shoulder - will meet with doctors Tuesday. It's unclear if surgery is an option for either.
• Righty reliever Jon Edwards pitched one inning in an instructional league game Saturday. With the Padres complex a mere half hour away, Green made the trek to watch and said Edwards' fastball was sitting at 93 mph. Edwards will pitch in another instructional league game or two, before the Padres decide his next step -- potentially winter ball.