Padres must win more at home, in openers
Notes on Yates, Hosmer, Margot, Villanueva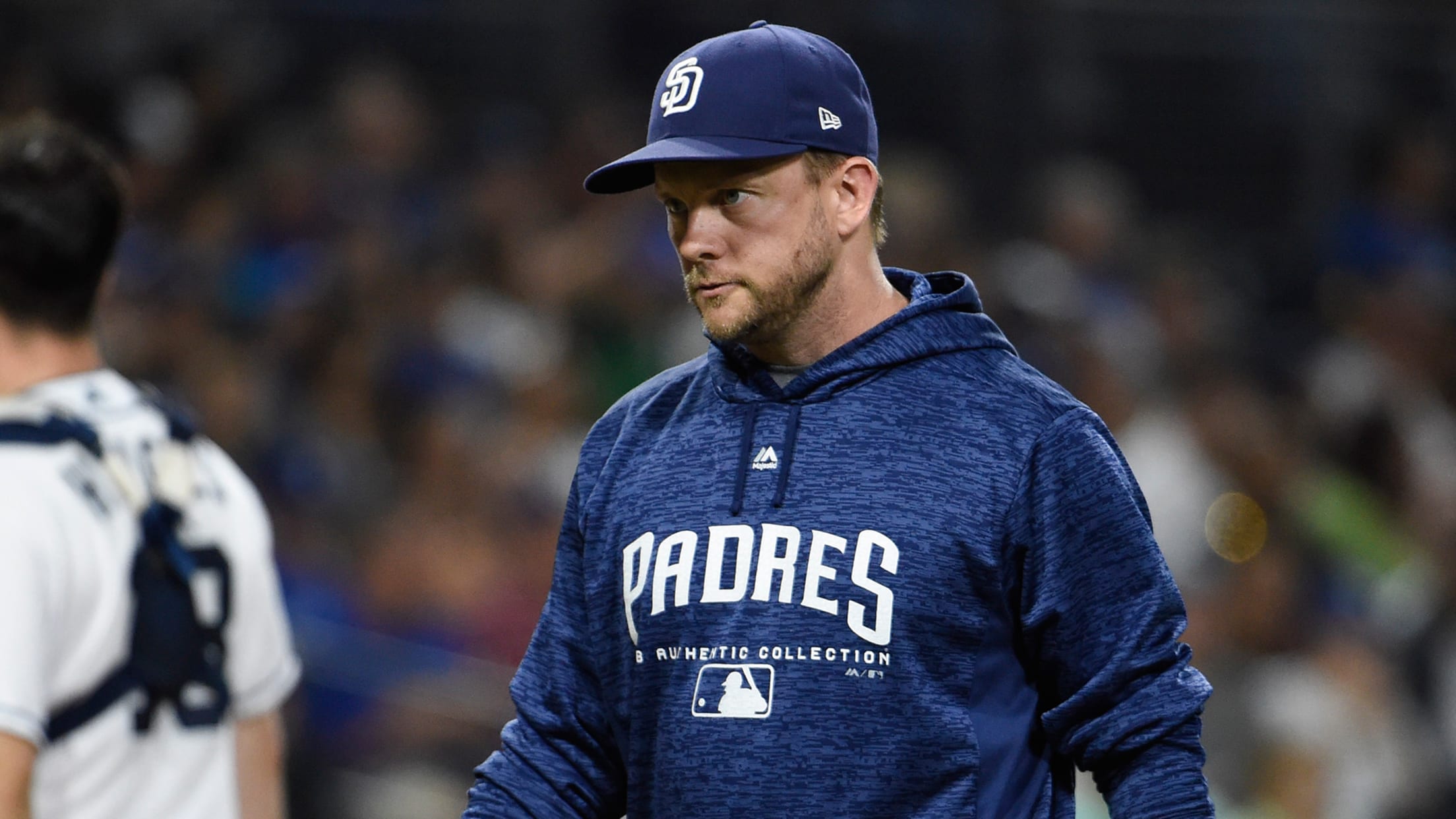 Bill Center, longtime sportswriter for U-T San Diego, is an employee of the Padres.If the Padres are to have an improved record down the stretch over the second half of the season, they are going to have to improve in two specific areas -- at Petco Park and in the
Bill Center, longtime sportswriter for U-T San Diego, is an employee of the Padres.
If the Padres are to have an improved record down the stretch over the second half of the season, they are going to have to improve in two specific areas -- at Petco Park and in the first games of series.
Major League Baseball lists the Padres' home record at 20-31 this season. But that includes the three games in Monterrey, Mexico, where the Padres won two straight after being no-hit in the opener.
The Padres are actually 18-30 at Petco Park. Only American League cellar-dwellers Baltimore and Kansas City have worse home records. Away from Petco park, the Padres are 22-29. Nine teams in MLB have poorer road records.
Which brings us to the opening games of the 31 series the Padres have played. They are 6-25 in series openers -- including a 1-15 mark in the opening games of series at Petco Park. At one point, the Padres lost 19 of 20 series openers.
Following the first games of series, the Padres are a respectable 34-34.
Notebook
• Right-hander Kirby Yates becomes the heir apparent to the Padres' closer job with Brad Hand's trade to Cleveland. Yates, who has a devastating split-finger fastball, is 2-for-2 in his save opportunities this season. Overall, Yates has a 1.43 ERA, and it had dropped to 0.79 before he gave up three runs on two hits and two walks on July 7 in his first day back from paternity leave. Yates has been scored upon in only one of his last 16 appearances.
• First baseman Eric Hosmer was 3-for-9 with his 10th homer in his final two games before the All-Star break against the Cubs at Petco Park. Before that, he had been in a 4-for-54 slump over his previous 13 games with two doubles, three RBIs, two runs scored, two walks and 15 strikeouts. His homer last Saturday night was his first since June 12.
• Center fielder Manuel Margot was 4-for-10 with two doubles in the three games against the Cubs, but he is only 5-for-21 since his career-best five-hit game on July 8.
• Third baseman Christian Villanueva has hit safely in seven straight starts, going 8-for-25 (.320) with a double and two homers.