Young fans enjoy Padres' Play Ball Weekend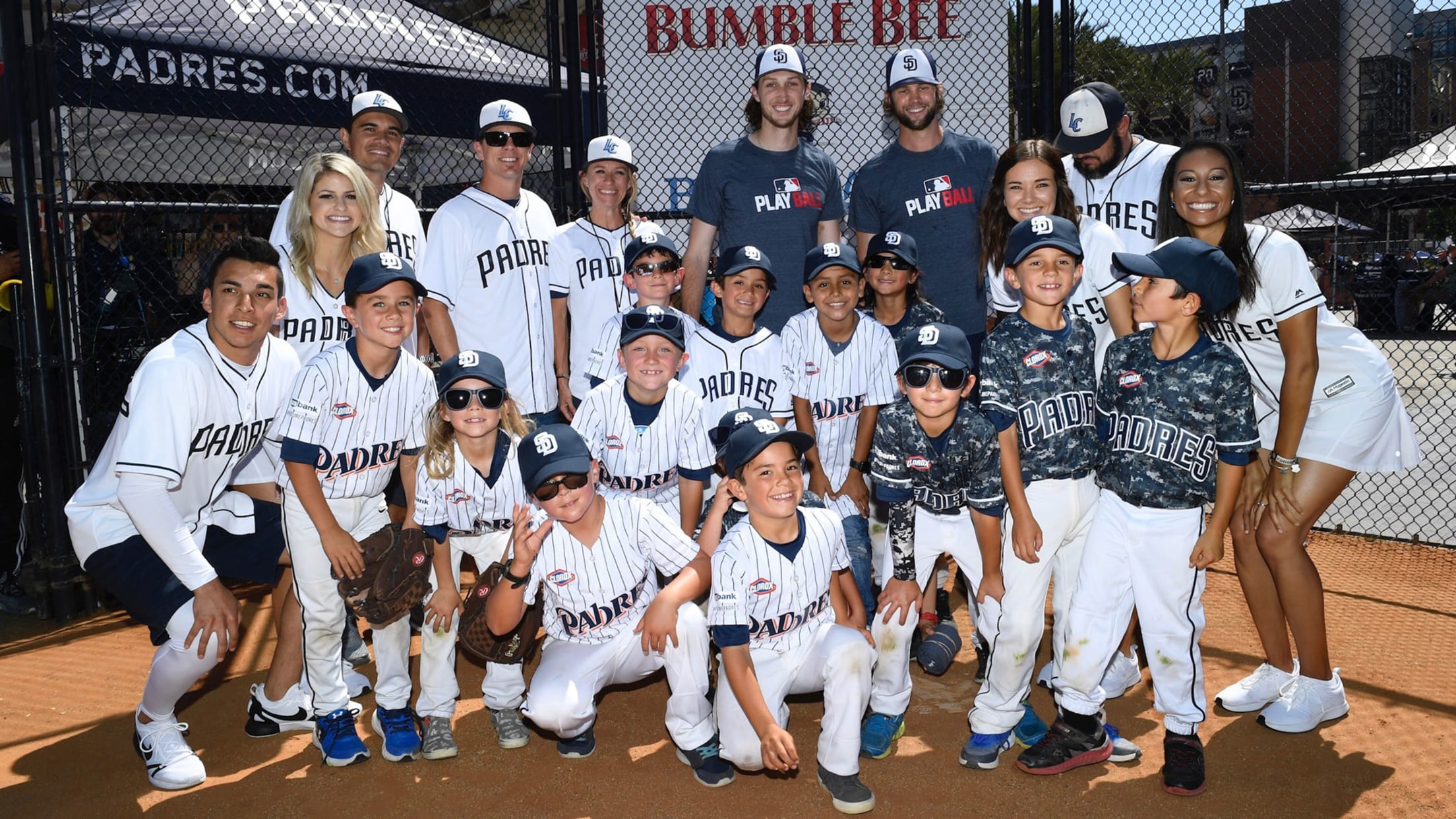 SAN DIEGO -- How else would San Diego celebrate Play Ball Weekend? By playing ball in Petco Park's park area beyond center field, of course.The festivities for Major League Baseball's Play Ball Weekend -- two days aimed at engaging young fans and encouraging continued participation in youth baseball and softball
SAN DIEGO -- How else would San Diego celebrate Play Ball Weekend? By playing ball in Petco Park's park area beyond center field, of course.
The festivities for Major League Baseball's Play Ball Weekend -- two days aimed at engaging young fans and encouraging continued participation in youth baseball and softball -- began on Saturday.
The Padres played host to a "Youth Game Takeover," featuring a seven-inning game with a plastic bat and ball in the Park at the Park area beyond center field. It kicked off a number of activities on Saturday and Sunday at Petco Park.
Before both of the Padres' games against the Reds, youth players were honored on the field. Thousands of Little Leaguers paraded around the warning track on Sunday ahead of the series finale against Cincinnati. As was the case on Saturday, a handful of those Little Leaguers took part in the pregame ceremony.
In the eyes of Padres skipper Andy Green, it's an immensely meaningful weekend.
"It's unbelievably important, especially when you've got three kids and everybody wants to be on a screen now," Green said. "The more kids you can get out playing baseball, it's better for the future of our game. It's better for the kids. We want them to experience what we believe is the greatest game there is."