Padres' prospects impress at Petco Park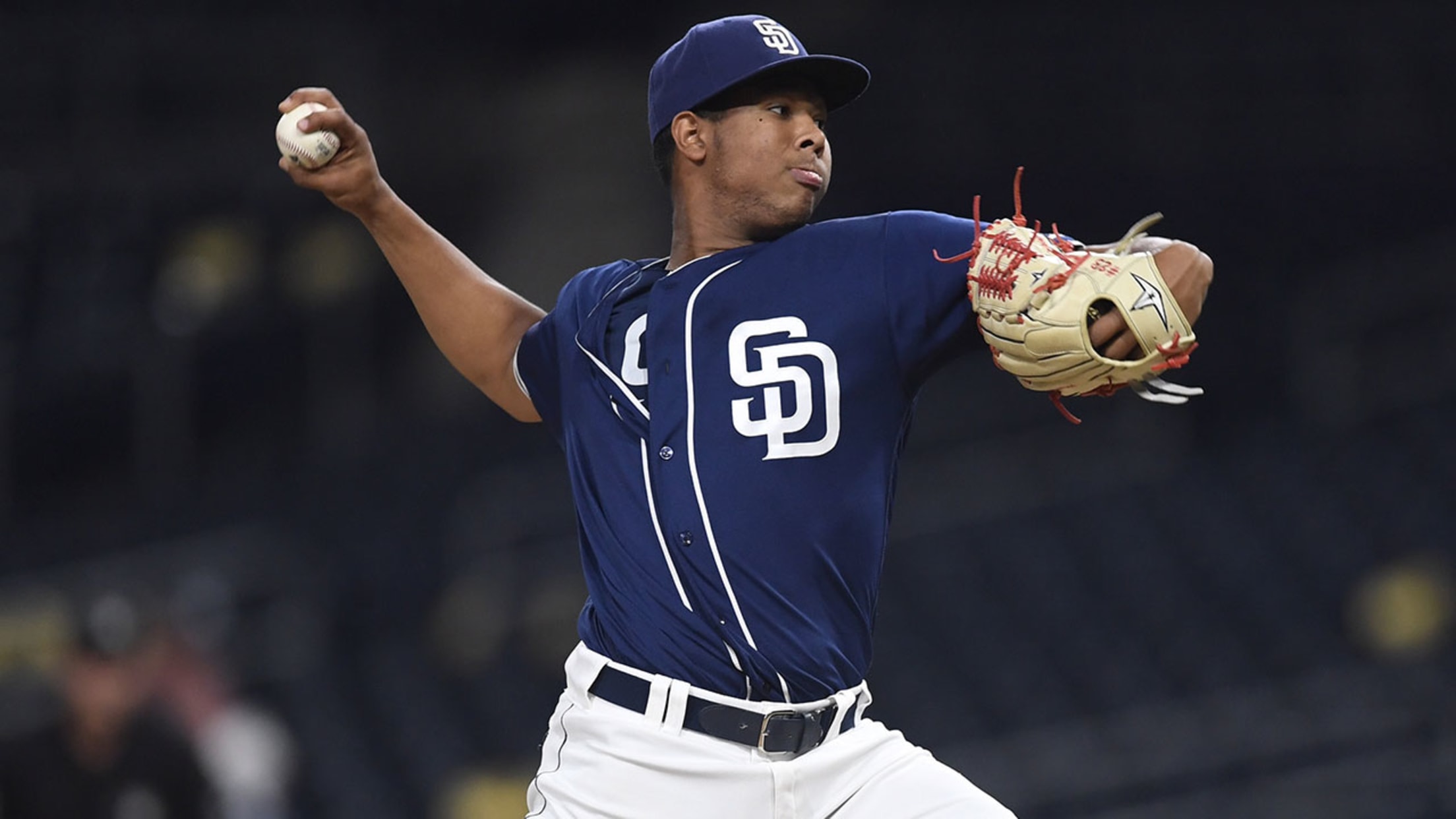 Bill Center, longtime sportswriter for U-T San Diego, is an employee of the Padres.That was fun. I'm speaking of the prospect showcase the Padres held -- with the help of the Texas Rangers -- on Friday night at Petco Park.Not only did San Diego's top prospects enjoy what amounted to
Bill Center, longtime sportswriter for U-T San Diego, is an employee of the Padres.
That was fun. I'm speaking of the prospect showcase the Padres held -- with the help of the Texas Rangers -- on Friday night at Petco Park.
Not only did San Diego's top prospects enjoy what amounted to a reconnaissance mission to Petco Park, the estimated 4,000 spectators on hand seemed to be into the "Futures Game" won by the Padres, 5-1.
It was a Major League experience for the young men, most of whom are 16 to 22 years old.
"This is great," said catcher Austin Allen, the Padres' No. 25 prospect according to MLBPipeline.com. "It's a great experience, to see the ballpark, the clubhouse ... to meet people in the organization and to play on this field. We're all soaking it up."
So did the fans, who enthusiastically cheered for the Padres prospects. And there was much to cheer about.
Here are some first impressions of the young talent on display...
• First baseman Josh Naylor has power and might be a better athlete than his early scouting reports noted. The 19-year-old, who came to the Padres from Miami in the Andrew Cashner trade in July, drove two low fastballs a combined 800 feet for a pair of homers in his two games here.
Naylor has a large frame to go with excellent bat speed and an evident comfort defensively, making impressive stabs to save errors on three wild throws and roaming to his right then made a strong throw to second to get an out on Thursday. The 19-year-old Canadian was 3-for-6 with two homers, a double and five RBIs in two games here.
• Right-hander Anderson Espinoza, 18, who was acquired from the Red Sox in July for left-hander Drew Pomeranz, has electric stuff.
The club's No. 1 prospect according to MLBPipeline.com, showed a fastball Friday night that was in the 96-98-mph range and his sharp curveball came in around 79-80. He threw 13 pitches, 12 for strikes, and struck out two of the three hitters he faced with his impressive curveball.
• Second baseman Luis Urias showed why he was named the California League Most Valuable Player this season with Class A Advanced Lake Elsinore. He was 3-for-5 in the two games and hammered the ball in four of those five at-bats. He also made a leaping catch at second and looks mature beyond his years at the age of 19.
• Left-hander Logan Allen, 19, allowed one hit with two strikeouts over three innings in Thursday afternoon's opener to the three-game series. His fastball was alive and down in the zone as he threw 26 of his 37 pitches for strikes.
• Switch-hitting center fielder Buddy Reed, 21, was 2-for-4 Friday night and hit the ball hard three times. The 48th pick in this year's Draft also stole a base and covered a lot of ground in center field.
• I was most impressed by 16-year-old right fielder Jeisson Rosario, one of the Padres international signings, who made an impressive play defensively. Actually, all the club's young international signees, most of whom are 16 years old, looked athletic and promising in cameos.
• Mason Thompson, a 6-foot-7, 186-pound right-hander that was the club's third-round pick in June's Draft, allowed a walk with a strikeout Friday night. Thompson is smooth for an 18-year-old of his size and his changeup is already a Major League-caliber pitch.
• Right-hander Cal Quantrill, the Padres top pick (No. 8 overall) in June, struck out four in two innings with 24 of his 34 pitches going for strikes. Remember, he is 18 months removed from Tommy John surgery. His fastball topped out at 96-97 mph. He did allow a run on two hits.