Padres to use 6-man rotation temporarily
Addition of Richard helps ease workload on young starters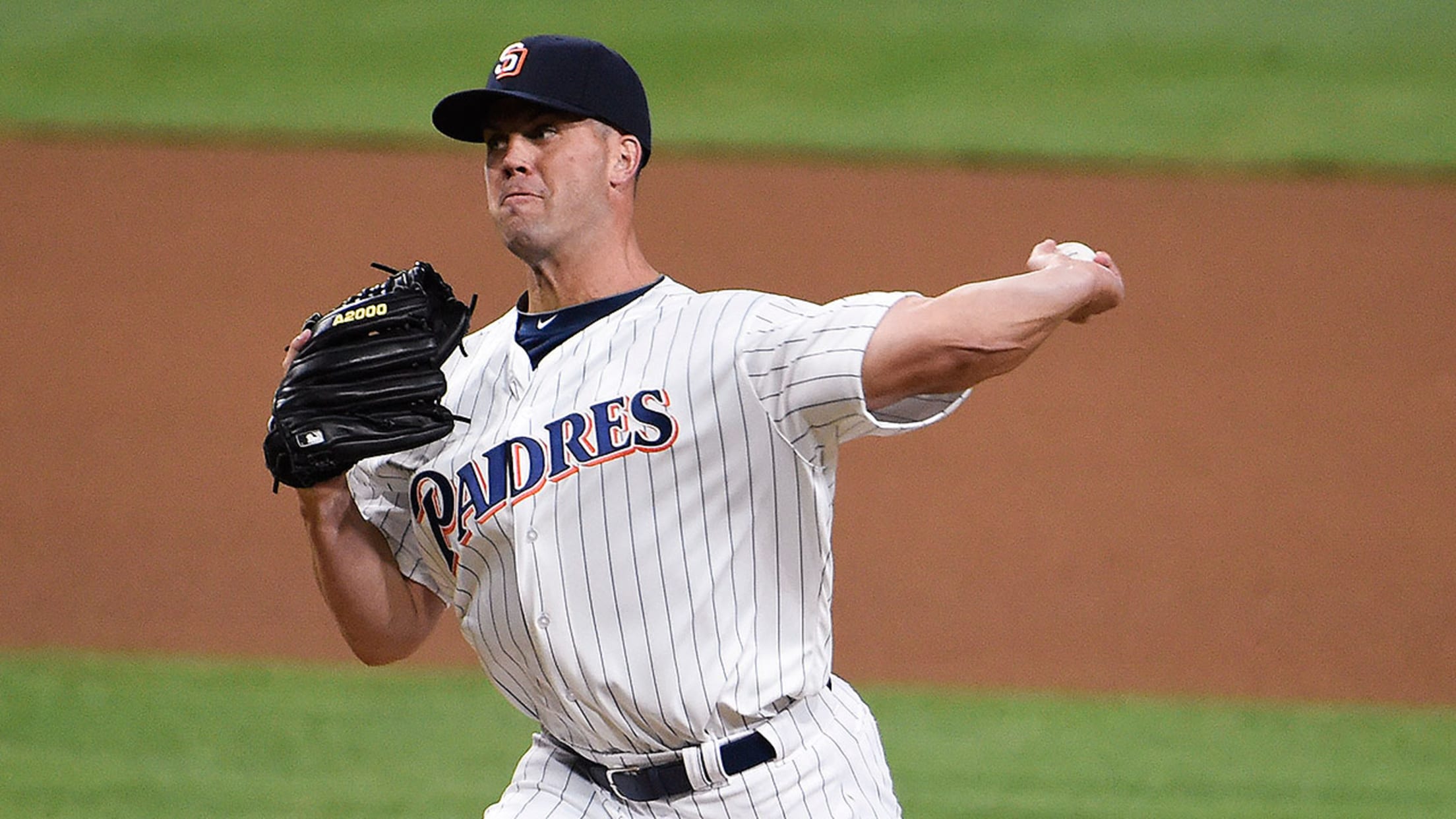 Clayton Richard has notched two relief appearances since being acquired by the Padres on Saturday. (Getty)
PITTSBURGH -- When the Padres signed veteran left-hander Clayton Richard on Saturday, they did so with the primary goal of easing the workload on their young starting pitchers. Richard will begin doing just that on Sunday.Before Thursday's 4-0 loss to Pittsburgh, Padres manager Andy Green announced that the club will
PITTSBURGH -- When the Padres signed veteran left-hander Clayton Richard on Saturday, they did so with the primary goal of easing the workload on their young starting pitchers. Richard will begin doing just that on Sunday.
Before Thursday's 4-0 loss to Pittsburgh, Padres manager Andy Green announced that the club will go to a six-man rotation for the immediate future, giving Richard the ball Sunday against the Mets. He's also slated to pitch on Aug. 20 against the D-backs -- part of 16 games in 16 days for the Padres.
Once that stretch comes to an end, Green said the Padres will revert back to a five-man staff -- but they may do so without Christian Friedrich, who has nearly doubled his innings total from last season.
"With Christian, we've talked openly with him that we're not certain how many more starts he has," Green said. "I'm comfortable right now playing it start by start, seeing how his arm is, how his ball's coming out, how he feels after every start. ... We've got to be cognizant of that and put his health at the top of the list."
San Diego will re-evaluate Friedrich's status once the 16-game stretch is over. He allowed four runs on nine hits over six innings Thursday, and he might only have two starts remaining.
Friedrich, who spent the past two seasons as a reliever for Colorado, surpassed his previous Major League high for innings during Thursday's game. He reached 84 2/3 with the Rockies in 2012. This year, he sits at 87 1/3 -- not including another 18 2/3 frames in the Minor Leagues.
"We're also looking toward the future, so it's nice to know that they're not just going to wear you out to fill up innings," Friedrich said. "They've told [me] that they like what they see, and keep building off it. It's nice to know that they have your back with minding your innings and making sure they take control of that."
As for Richard, it sounds like he'll remain in the rotation through the rest of the season. But for Sunday's start, at least, the Padres aren't expecting him to last much longer than four innings or 75 pitches.
Richard was released by the Cubs last week and signed with the Padres on Saturday, when the club also designated reliever Matt Thornton for assignment. Richard hasn't thrown multiple innings at the big league level yet this season, but in two Minor League starts in July, he got above 60 pitches and at least four innings.
"He was picked up to take care of our guys, make sure he eats some innings for the guys more than anything else," Green said. "Matt Thornton was a guy who was solid for us. When we chose to let him go to bring Clayton in, it was always with the idea that we needed to bring a sixth starter in ... to make sure we protect our young starters."