Molitor mulling over Twins' future use of 'opener'
Sano (leg) nearing return; Garver (concussion symptoms) still sidelined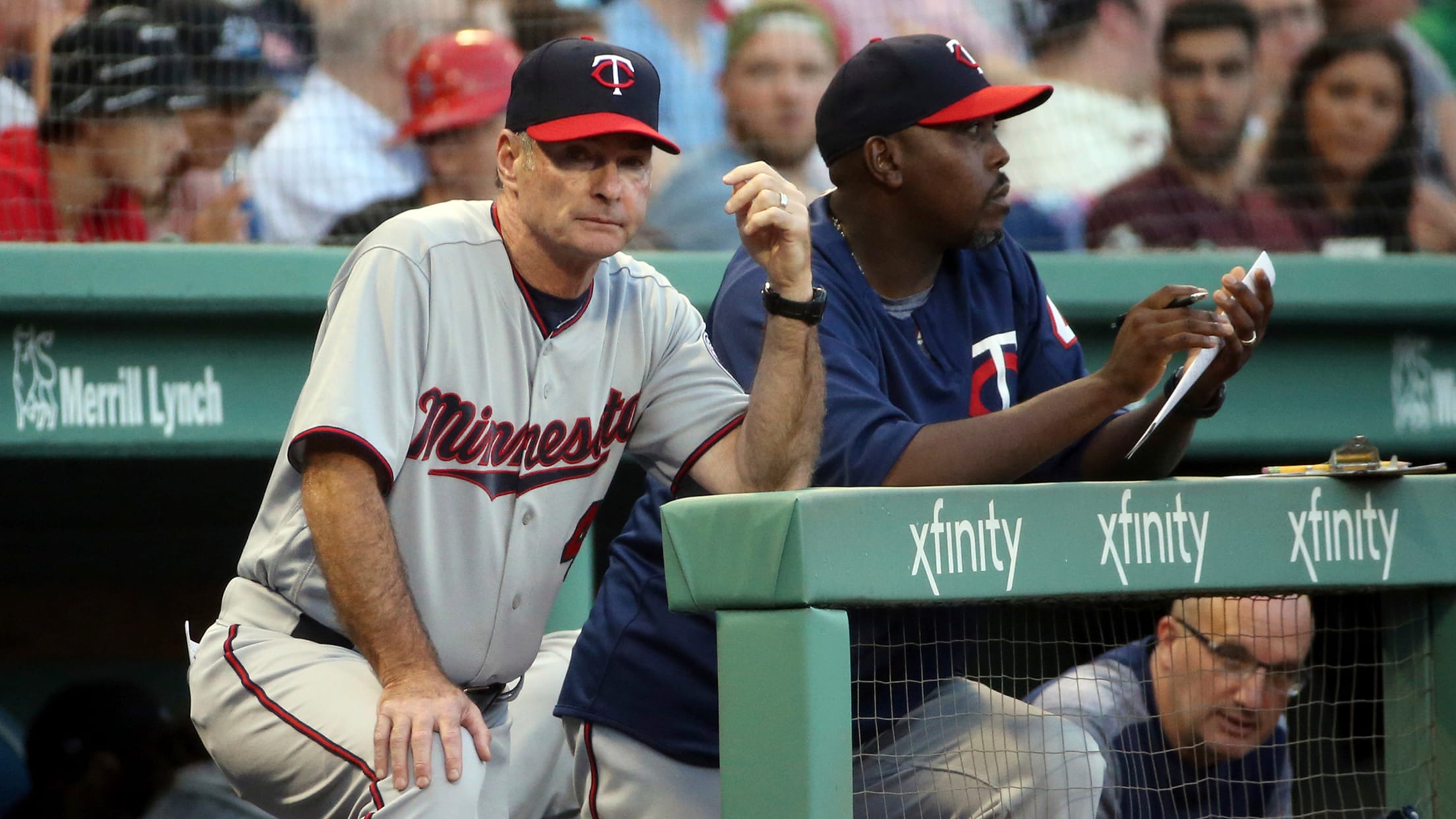 DETROIT -- The concept of using an "opener" pitcher for some games has slowly weaved its way through Major League Baseball this season. The Twins began their experiment with the role in the beginning of September, and though manager Paul Molitor said the sample size isn't large enough to make
DETROIT -- The concept of using an "opener" pitcher for some games has slowly weaved its way through Major League Baseball this season. The Twins began their experiment with the role in the beginning of September, and though manager Paul Molitor said the sample size isn't large enough to make any major conclusions, he spoke Monday about the possible future of the strategy.
"It's early on in the information return aspect of it," Molitor said before the Twins' series opener against the Tigers at Comerica Park. "I think there's a lot of brain cells being spent on trying to figure out if you have the right personnel in the right situations, and maybe it's something you're interested in pursuing."
Minnesota is set to implement the strategy on Monday and Wednesday in Detroit. The Rays and A's have also utilized the opener this season. If the strategy is going to catch hold in baseball, there are questions Molitor and other managers will need to answer.
"How many times you're willing to do it throughout the course of your rotation during the year, and how much that's going to tax your bullpen, and different things like that," Molitor said. "Those are things that are gonna be valid questions."
One possible area of concern for teams using an opener is how to handle their traditional starters, some of whom will see a drop in official starts and innings. Those can be important markers when it comes to contracts and marketplace values. Molitor is confident in the game's ability to adjust to these changes, but he also understands the practical worries.
"I think we'll get some pushback," Molitor said. "… I always feel that if you do your job well, you're gonna be taken care of."
Sano close to return
Molitor said Miguel Sano might be back in the starting lineup at third base for Tuesday's game against the Tigers. He could even be available later in Monday's game if needed.
The third baseman has been sidelined since he suffered a lower left leg injury while sliding into second base and colliding with Astros shortstop Carlos Correa in Houston on Sept. 4. Sano has said he wants to finish this season on a high note, and Molitor reiterated that Monday.
"I think it would be good," Molitor said. "I know it's hard for him, as it is for hopefully everybody, to feel the disconnect of not playing and wanting to be out there and contributing. He's been talking about trying to get ready here for a while, and we're just trying to be as smart as we can."
Garver still sidelined
Mitch Garver is in Detroit, but he's still dealing with concussion-like symptoms. Molitor said they haven't seen "much improvement" from Garver since taking a foul ball off the mask on Wednesday. There isn't yet a timetable for his return.
"I was given indication that this morning was similar to the last few, which is still somewhat problematic," Molitor said.
Tyler Fenwick is a reporter for MLB.com based in Detroit.