Molitor mostly content with 2017 rule changes
Twins skipper concerned about time limits for managers to issue challenges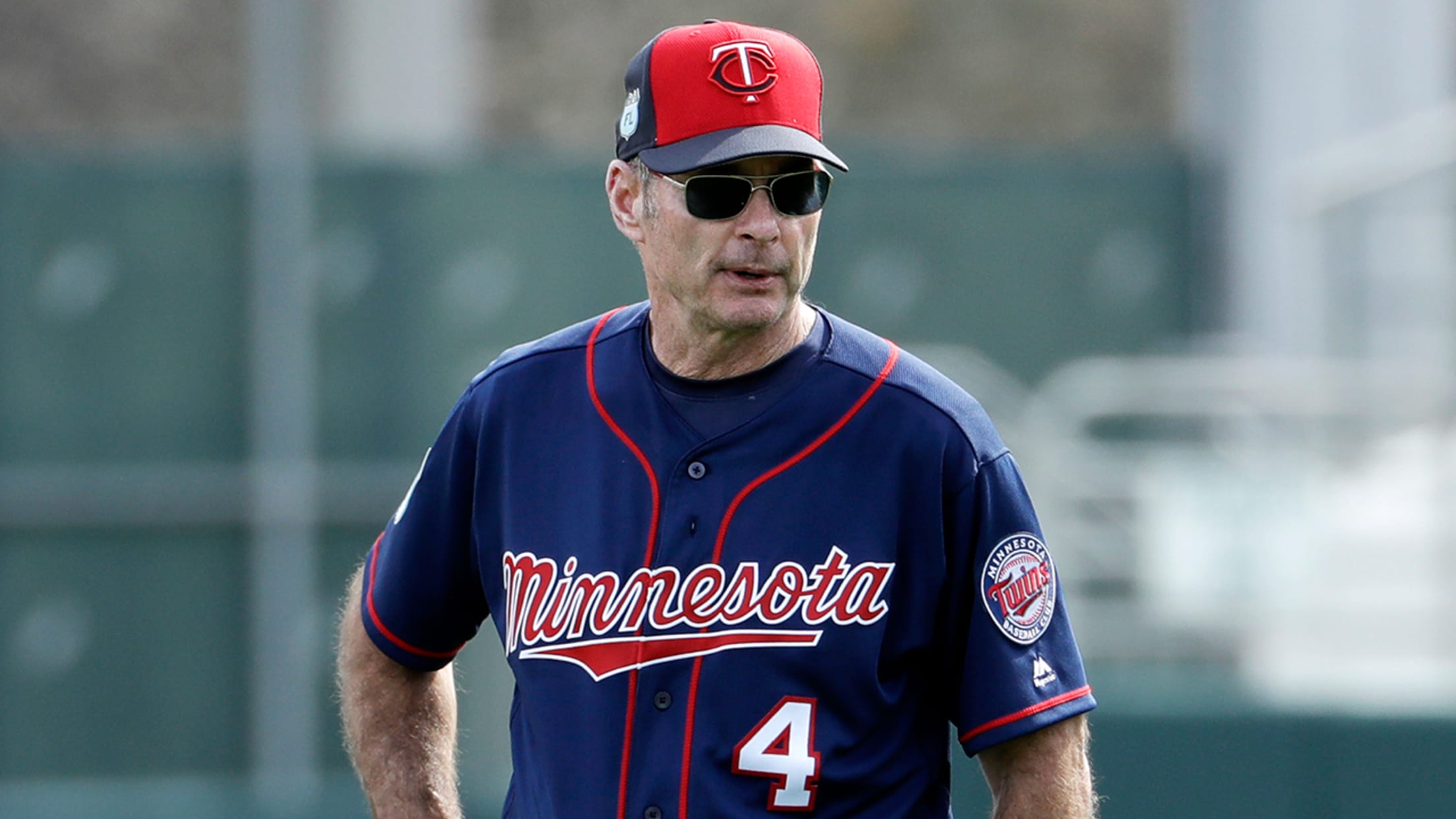 Paul Molitor shared his thoughts on Thursday about the 2017 rule changes. (AP)
SARASOTA, Fla. -- Twins manager Paul Molitor found himself mostly in favor of the rule changes for 2017 aimed at improving pace of play, but he pointed out Thursday that there are inconsistencies with the video they receive when deciding to challenge a play, which could make it difficult to
SARASOTA, Fla. -- Twins manager Paul Molitor found himself mostly in favor of the rule changes for 2017 aimed at improving pace of play, but he pointed out Thursday that there are inconsistencies with the video they receive when deciding to challenge a play, which could make it difficult to make a decision in the allotted 30 seconds.
Among the rule changes is the creation of a no-pitch intentional walk, a 30-second limit for managers to decide to challenge a play, a conditional two-minute deadline for replay officials to review a play, enforcing rules to keep base coaches in the coach's box and the elimination of any on-field markers for defensive positioning.
"I understand the theories behind why they do things a little differently. Pace is a big thing," Molitor said. "The walk isn't a huge deal. It's just a break from what the game has always done. We'll work with it. It might save us a game from a guy who can't throw that pitch."
• Spring Training: Info | Tickets | Schedule | Gear
Molitor, of course, was jokingly referencing former Twins reliever Pat Light's air mail of an intentional walk that led to a run last year. But Molitor was more serious in describing the issues regarding the new limits placed on managers to decide to challenge a play.
"I think it's going to be a little tough," Molitor said. "You know, at certain places, the feeds are slower. Day games when we're at home midweek, there might be five cameras, and somewhere else has 25. There are some inconsistencies there, but we'll try to work around [them]. I'd imagine it would require having to go out there sometimes to have the guy tell you what he saw to try to buy a little bit of time."
As Molitor pointed out, the number of cameras and even the availability of super slo-mo cameras can be dictated by whether the game is televised, especially at the national level. The time limit puts more pressure on Twins director of Major League video Sean Harlin, but Molitor said they have a strong relationship. Of the 28 challenges Molitor issued in 2016, 17 were overturned.
"I trust him," Molitor said. "Like anybody in that role, they're going to want more time. So I have to measure the risk-reward on whether to use it."
Molitor, though, was happy to see the new rules about the base coaches, as he said some were breaking unwritten rules by getting closer to the field to try to read catcher's signs. Base coaches can leave the box once the ball is put in play, but they have to position themselves behind the line of the coach's box closest to home plate and the front line that runs parallel to the foul line before each pitch.
"I think a lot of it is about sign-stealing," Molitor said. "I don't worry about the guy coming down the line, I worry about the guy up the foul line. There's no reason for a coach to be near the field of play when there's nobody on base. There's a lot of information transmitted in-game, and the reason why we try to hide it is because it's valuable."