Molitor wins 300th game, wants to return in '19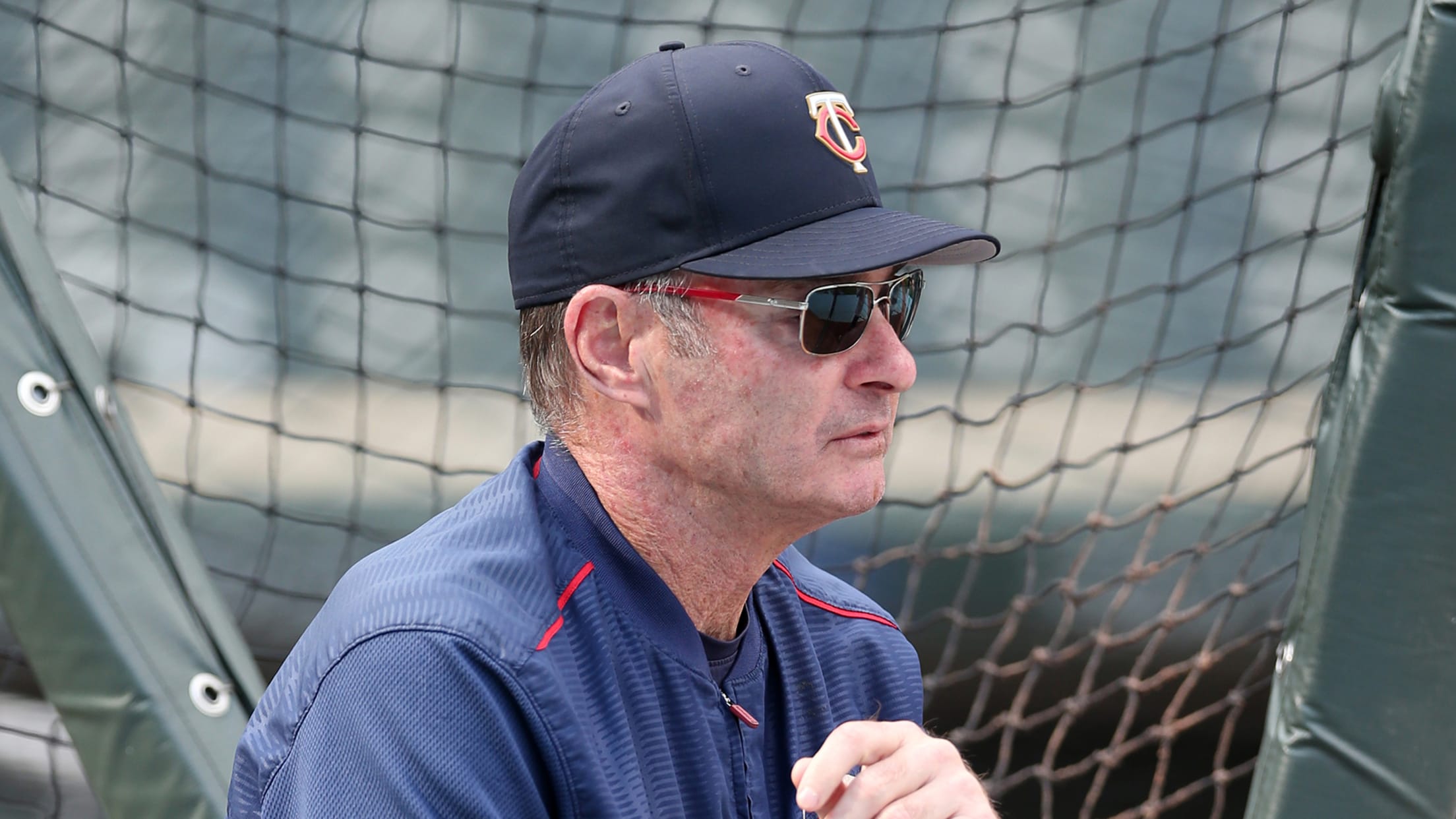 MINNEAPOLIS, MN - SEPTEMBER 10: Manager Paul Molitor #4 of the Minnesota Twins looks on before the game against the New York Yankees at Target Field on Monday, September 10, 2018 in Minneapolis, Minnesota. The Yankees defeated the Twins 7-2. (Photo by Rob Leiter/MLB Photos via Getty Images) (Rob Leiter/Getty Images)
MINNEAPOLIS -- Twins manager Paul Molitor, who signed a three-year deal before the season after winning the American League Manager of the Year Award last year, didn't hesitate when asked if he wants to return in 2019."Yeah, I don't have any doubts about that," said Molitor before the Twins' 11-4
MINNEAPOLIS -- Twins manager Paul Molitor, who signed a three-year deal before the season after winning the American League Manager of the Year Award last year, didn't hesitate when asked if he wants to return in 2019.
"Yeah, I don't have any doubts about that," said Molitor before the Twins' 11-4 win over the Tigers on Wednesday. The win was Molitor's 300th as manager.
After a surprise run to the AL Wild Card Game last year, the Twins are at the end of a disappointing season with a 73-84 record. The front office has yet to give an indication on Molitor's future, but they're expected to meet with the media shortly after the season concludes, and a managerial change would be a surprise.
Molitor, 62, has dealt with a depleted roster that has been hurt by injuries to players such as Byron Buxton, Ervin Santana and Miguel Sano, the 80-game suspension of Jorge Polanco and the trades of veterans such as James Dozier, Eduardo Escobar, Lance Lynn, Zach Duke and Fernando Rodney.
"You don't ever want to sound like we're making excuses," Molitor said. "Every team has to deal with certain things along the way. We had some things that went not according to plan, and we had to make adjustments. Sometimes we did well and sometimes not so well. I think our guys learned, they're continuing to learn. There was an obvious fallback from last year what we were able to do, so expectations weren't met, but I still try to look for positives."
Molitor, who finished his Hall of Fame playing career with the Twins from 1996-98, has managed Minnesota since 2015, posting a 300-343 record. The St. Paul native finished third in the balloting for AL Manager of the Year in 2015 before winning it last year.