Mackanin, Nola agree righty 'out of sync' in defeat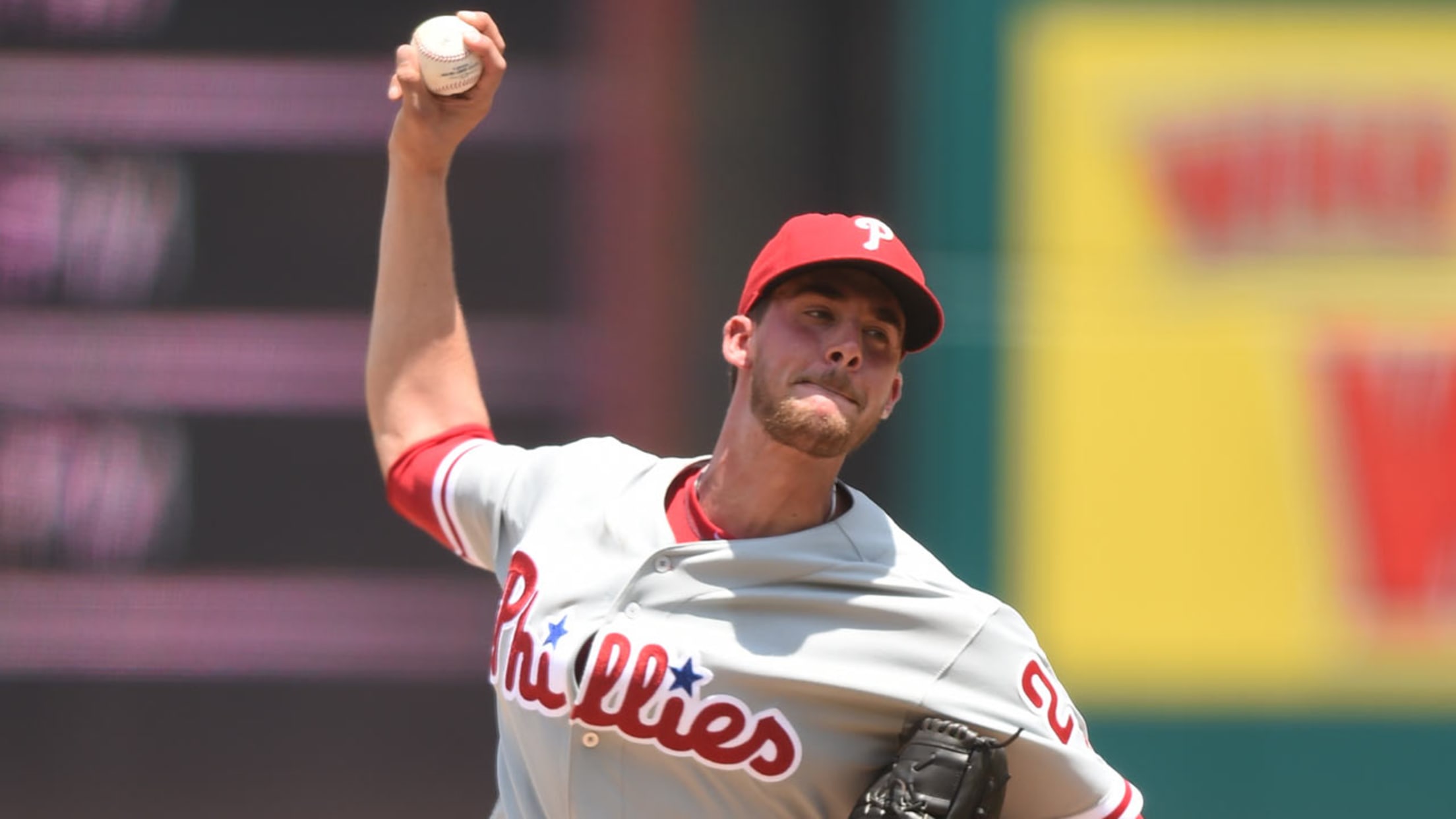 Aaron Nola's record dropped to 5-5 after the Phillies' loss to the Nationals on Saturday. (Getty)
WASHINGTON -- Phillies manager Pete Mackanin and starter Aaron Nola agreed on how to describe the righty's outing on Saturday: "Out of sync."Nola lasted only 3 2/3 innings in an 8-0 loss to the Nationals at Nationals Park, giving up four runs on seven hits."There was something about his rhythm
WASHINGTON -- Phillies manager Pete Mackanin and starter Aaron Nola agreed on how to describe the righty's outing on Saturday: "Out of sync."
Nola lasted only 3 2/3 innings in an 8-0 loss to the Nationals at Nationals Park, giving up four runs on seven hits.
"There was something about his rhythm that just didn't look right," Mackanin said. "He didn't make that many bad pitches, but he didn't look like he was in sync."
Nola concurred, offering a laundry list of self-pointed criticisms of the outing.
"I felt pretty wild with all my pitches," Nola said. "My curveball was hanging a lot. They put some good swings on those, especially when I had two strikes. It was too much in the zone. And my fastball, my two-seamer was running too much. I couldn't really control it much. And just getting behind guys really hurt me today. It made my pitch count jump up pretty quick, pretty high."
Nola, a 23-year-old in his first full big league season, entered Saturday with a 2.65 ERA. But endured arguably his worst start of the season at Nationals Park.
Most of the righty's problems came in the second inning, when he hit Wilson Ramos with a two-seam fastball that got a way. Then, he allowed four singles, with an RBI squeeze bunt mixed in. By the time the inning was over, Nola and the Phillies trailed 4-0.
Mackanin removed Nola with two outs in the fourth inning, following a Ben Revere double. The manager said he removed his pitcher out of concern over his pitch count, which ended up at 82 for the afternoon.
Alex Putterman is a reporter for MLB.com based in Washington and covered the Phillies on Saturday.