Get in holiday spirit with Phanatic Yule Log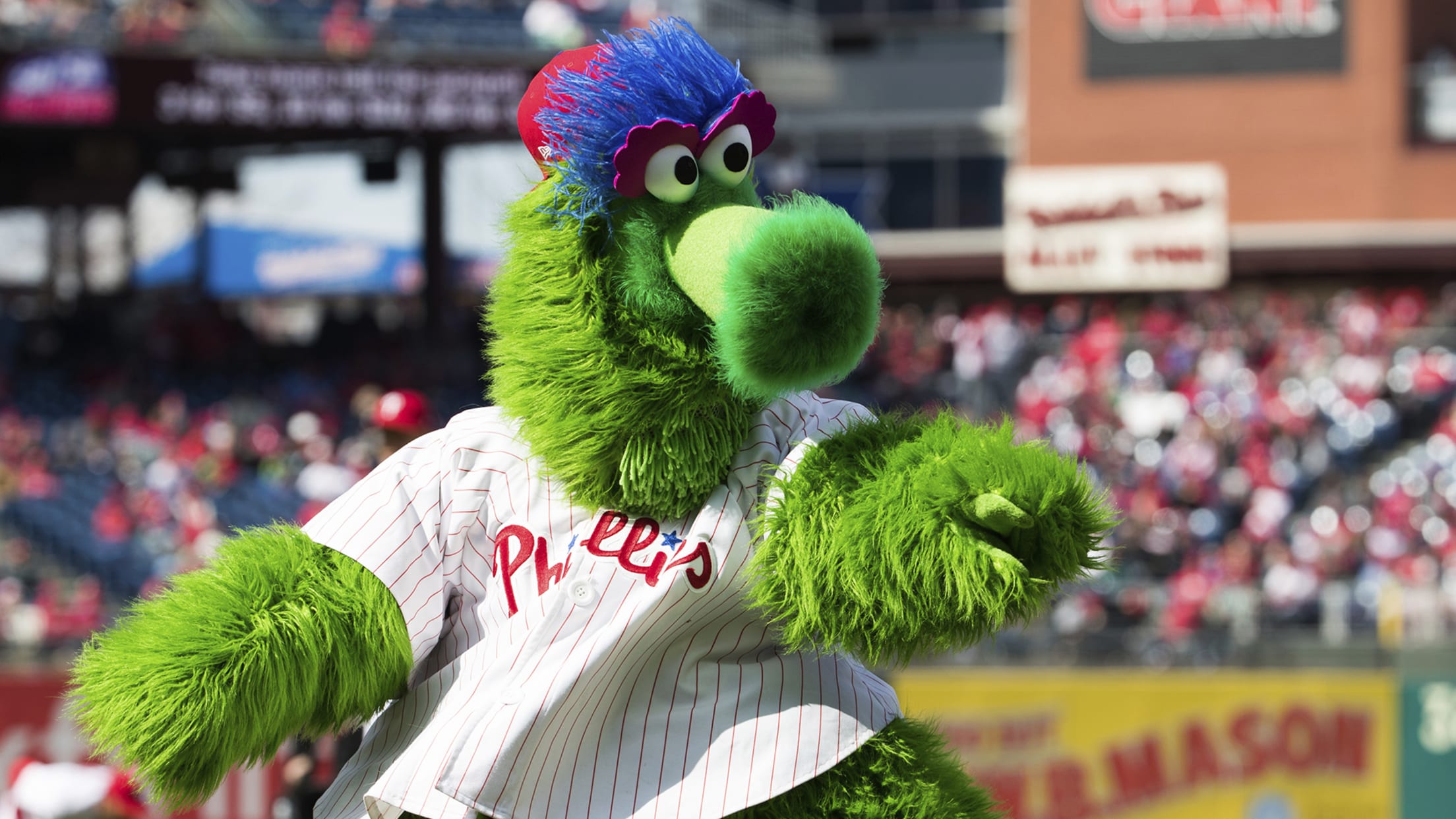 In this April 5, 2018 photo, The Phillie Phanatic reacts prior to the first inning of a baseball game against the Miami Marlins in Philadelphia. Kathy McVay says she was at Monday, June 18, Phillies game when the team's mascot, the Phillie Phanatic, rolled out his hot dog launcher. McVay was sitting near home plate and all of a sudden she says a hot dog wrapped in duct tape struck her in the face. She left the game to get checked out at a hospital, and she says she has a small hematoma. The Phillies apologized to McVay Tuesday and the team has offered her tickets to any game. (AP Photo/Chris Szagola) (Chris Szagola/AP)
Missing the Phillie Phanatic this offseason, especially with the holidays right around the corner? Well, fans can get their Phanatic fix with the club's Phanatic Yule Log on TV or social screens, which the club launched earlier this week. • Watch: Phanatic Yule Log The two-hour, holiday-themed loop is perfect
Missing the Phillie Phanatic this offseason, especially with the holidays right around the corner? Well, fans can get their Phanatic fix with the club's Phanatic Yule Log on TV or social screens, which the club launched earlier this week.
The two-hour, holiday-themed loop is perfect background to relax to while opening holiday gifts or entertaining friends and family.
Throughout the loop, the Phanatic can be seen reading in his rocking chair, next to multiple holiday trees, and from time to time, he will bring in a special treat -- so keep an eye out.
Daniel Kramer is a reporter for MLB.com.