Cozens gets call from Phillies -- while in shower
No. 16 prospect joins roster with Hoskins moving to DL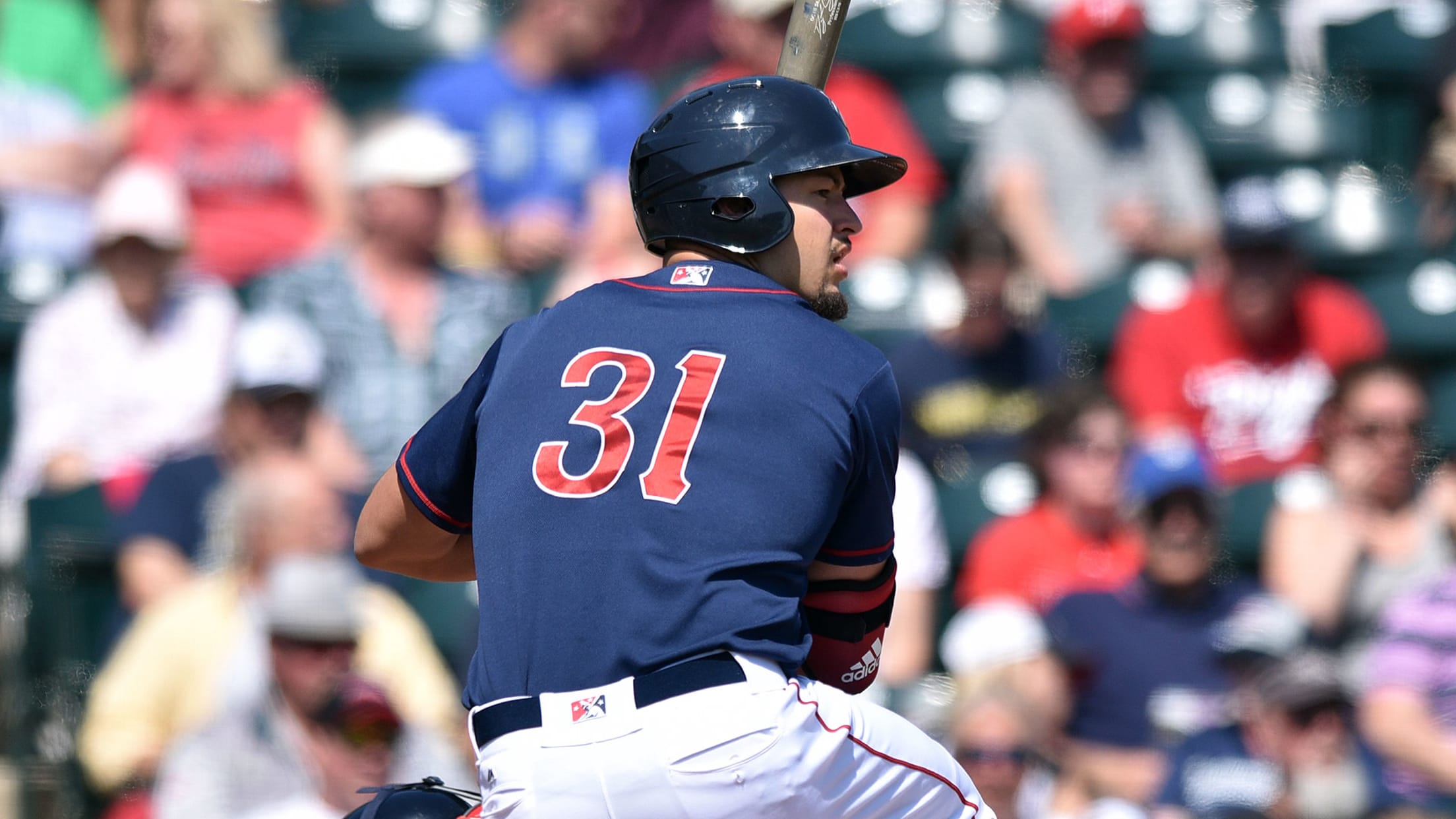 LOS ANGELES -- Every player has a different story about how they learned they made it to the big leagues.Dylan Cozens found out in the shower. He replaces outfielder Rhys Hoskins, who broke his jaw Monday when he fouled a pitch off his face, on the Phillies' roster."I was in
LOS ANGELES -- Every player has a different story about how they learned they made it to the big leagues.
Dylan Cozens found out in the shower. He replaces outfielder Rhys Hoskins, who broke his jaw Monday when he fouled a pitch off his face, on the Phillies' roster.
"I was in the shower with the boys," Cozens said before Thursday's series finale against the Dodgers at Dodger Stadium. "Our clubbie came in and said, '[Triple-A manager Gary Jones] wants you.' And then everybody started slapping me in the shower. I mean, [the clubbie] made it sound urgent. So I went in. I thought I was in trouble, per usual. I went in there and he said that Rhys got hurt, unfortunately, and they were going to send me here. So it was cool."
Cozens, who turned 24 on Thursday, is the organization's No. 16 prospect, according to MLB Pipeline. He hit .226 with 10 home runs, 25 RBIs and a .765 OPS in 50 games with the IronPigs.
"It's a dream come true," Cozens said.
Phillies manager Gabe Kapler said Odubel Herrera, Aaron Altherr and Nick Williams will get the majority of playing time in the outfield while Hoskins is sidelined. Cozens will be rotated into the lineup on occasion.
• Hoskins avoids surgery on fractured jaw
"I'm just ready to contribute any way I can," Cozens said.
Cozens said he called his mother first with the news. She responded like most mothers do.
"She just freaked out," he said. "I have a ton of family coming today, which is awesome. I'm from Arizona, so it's not too far, which is good. I look forward to seeing them and hopefully get in there for them."
Is Cozens excited to test his power in big league ballparks?
"I'm excited to hit the big league balls," he said.
Leiter in, Hutchison out
The Phillies recalled right-hander Mark Leiter, and right-hander Andrew Hutchison was designated for assignment.
Hutchison went 1-1 with a 4.64 ERA. He pitched just twice since May 4, including an appearance Wednesday. The Phillies are likely to use Leiter more frequently than Hutchison, believing he also can be effective in one-inning stints.
"We think Leiter deserves this opportunity," Kapler said. "It's a different profile of pitcher. The split-change combination is kind of unique. I think he profiles in short stints for us."