Workout accident results in eye injury for Imhof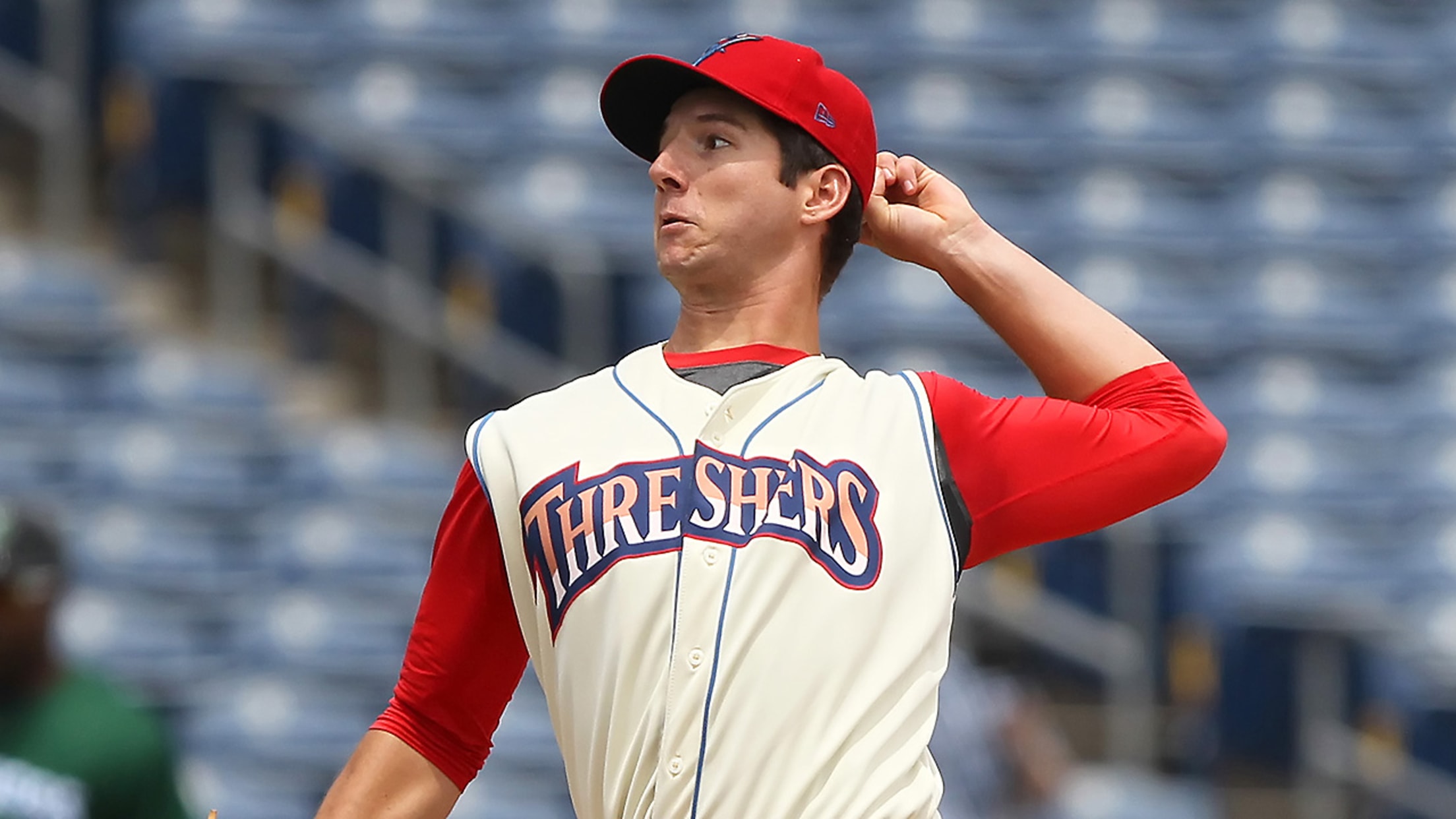 Matt Imhof went 4-3 with a 3.91 ERA in 14 appearances this season with the Threshers. (Cliff Welch/Icon Sportswire) (Cliff Welch/Icon Sportswire)
PHILADELPHIA -- Class A Advanced Clearwater left-hander Matt Imhof suffered a serious eye injury last week in Florida.Imhof, 22, had a freak accident during a postgame workout at Brevard County's Space Coast Stadium, the team confirmed. A resistance band anchored to the wall broke loose and damaged his right eye.Imhof's
PHILADELPHIA -- Class A Advanced Clearwater left-hander Matt Imhof suffered a serious eye injury last week in Florida.
Imhof, 22, had a freak accident during a postgame workout at Brevard County's Space Coast Stadium, the team confirmed. A resistance band anchored to the wall broke loose and damaged his right eye.
Imhof's agent, Adam Karon, told The Philadelphia Inquirer that Imhof had surgery.
The Phillies selected Imhof in the second round of the 2014 Draft. He was 4-3 with a 3.91 ERA in 14 appearances (nine starts) this season with the Threshers.