2017 marks Phillies' 71st year in Clearwater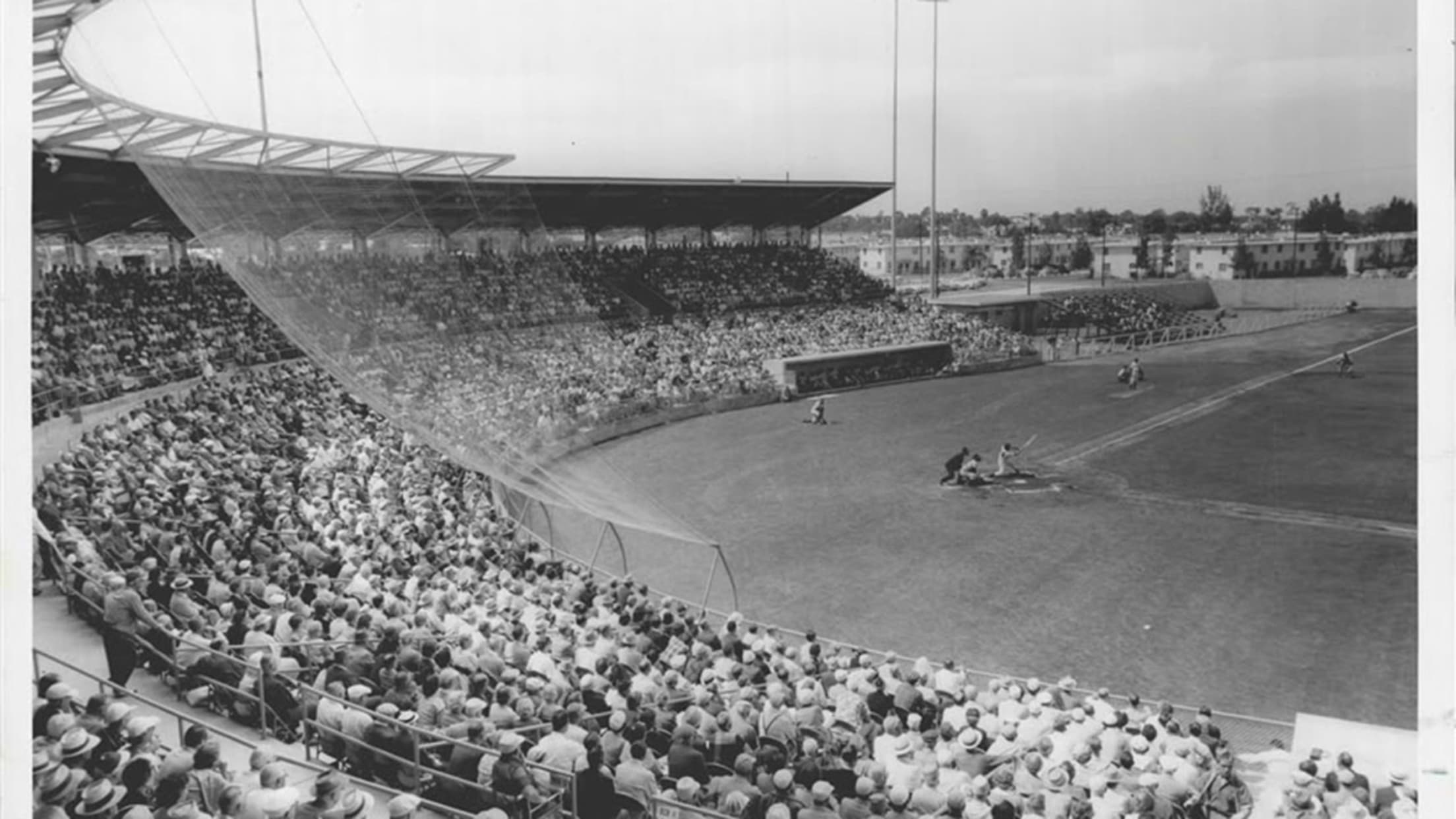 Jack Russell Stadium opened in 1955. (Phillies)
Spring Training is a baseball ritual that takes place every February and March. For many years, Spring Training was designed to get players into playing shape. Typically, most baseball players could not live year-round on their baseball salaries and took on other jobs that might or might not keep them
Spring Training is a baseball ritual that takes place every February and March. For many years, Spring Training was designed to get players into playing shape. Typically, most baseball players could not live year-round on their baseball salaries and took on other jobs that might or might not keep them in shape. Today, players stay in shape year-round.
At one time, Spring Training was not a tourist attraction for fans. Attendance was minimal. In 2015, Major League Baseball surpassed four million in Spring Training attendance. Bright House Field became a major attraction for Phillies fans. It is reflected by annual attendance totals over 100,000 since it opened in 2004. Total attendance in 1955 when Jack Russell Stadium opened was a mere 16,832.
• Phillies alumni
When the Phillies moved to Clearwater, Fla. in 1947, they practiced and played at Clearwater Athletic Field. Jack Russell Stadium opened in 1955 and closed in 2003. Bright House Field, now Spectrum Field, opened in 2004. Carpenter Complex, home to the Phillies' Minor Leaguers, opened in 1967.
The Phillies are celebrating their 71st year in Clearwater in 2017. But for many years, they trained elsewhere, including in Philadelphia from 1883-1901. Nine other states hosted Phillies Spring Training homes.
1902: Washington, N.C.
1903: Richmond, Va.
1904: Savannah, Ga.
1905: Augusta, Ga.
1906-08: Savannah, Ga.
1909-10: Southern Pines, N.C.
1911: Birmingham, Ala.
1912: Hot Springs, Ark.
1913: Southern Pines, N.C.
1914: Wilmington, N.C.
1915-18: St. Petersburg, Fla.
1919: Charlotte, N.C.
1920: Birmingham, Ala.
1921: Gainesville, Fla.
1922-24: Leesburg, Fla.
1925-27: Bradenton, Fla.
1928-37: Winter Haven, Fla.
1938: Biloxi, Miss.
1939: New Braunfels, Texas
1940-42: Miami Beach, Fla.
1943: Hershey, Pa.*
1944-45: Wilmington, Del.*
1946: Miami Beach, Fla.
1947-present: Clearwater, Fla.
*With the United States involved with World War II, the Office of Defense Transportation mandated that baseball teams hold Spring Training near their homes from 1943-45. In order to conserve rail transportation during the war, the ODT's travel restrictions limited teams to areas north of the Potomac and Ohio Rivers and east of the Mississippi River.
Larry Shenk is editor/writer of the Alumni section.