Pipeline preview: Glasnow looking to improve command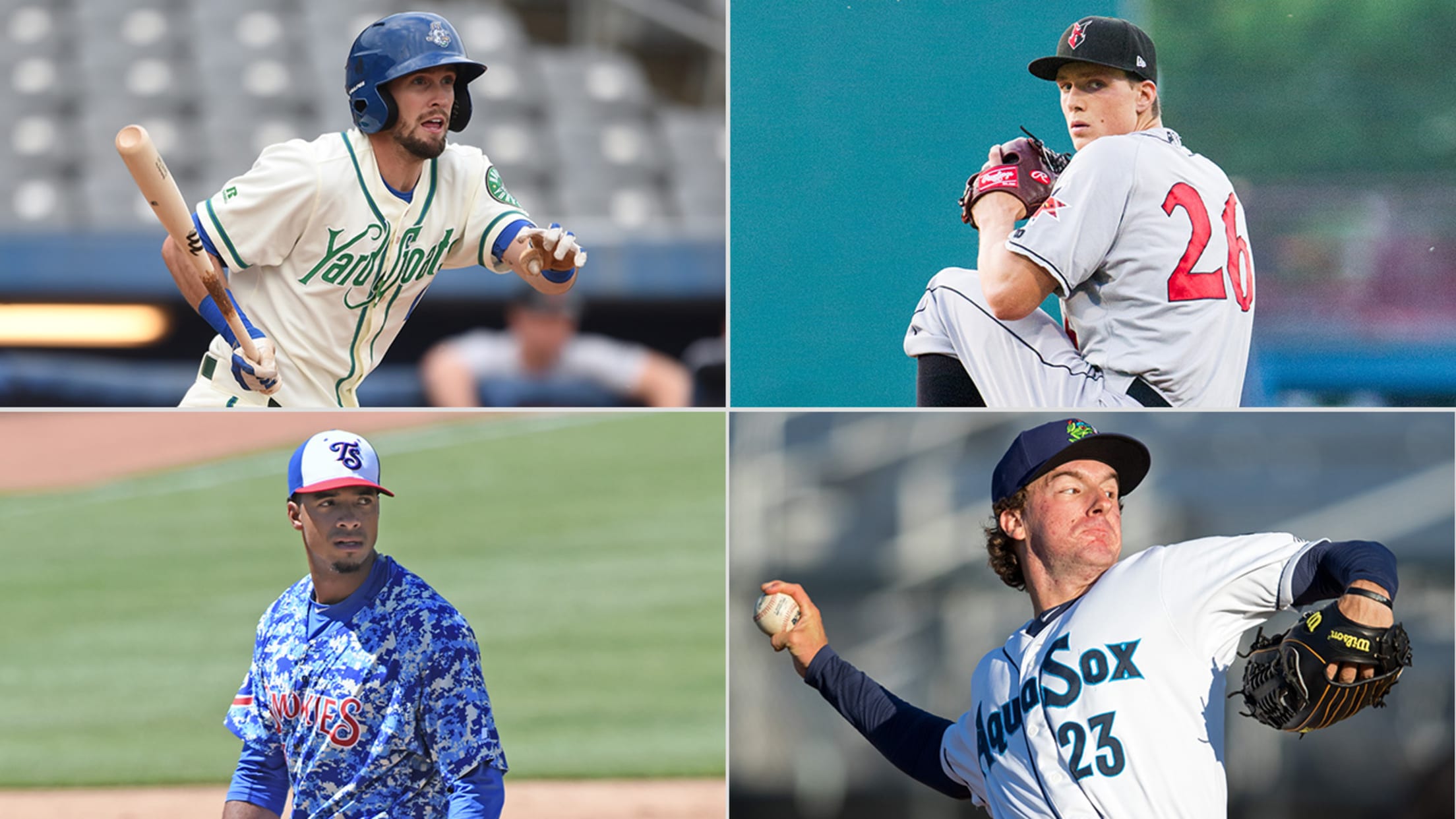 Here's a look at top prospects to watch Friday in Minor League action:Hitter to watch: David Dahl (Rockies' No. 2) Hartford vs. Altoona 7:00 p.m. ET on MiLB.TV Injuries have hampered Dahl's career thus far, but the No. 41 overall prospect may be turning a corner. Dahl missed the bulk
Here's a look at top prospects to watch Friday in Minor League action:
Hitter to watch: David Dahl (Rockies' No. 2) Hartford vs. Altoona 7:00 p.m. ET on MiLB.TV
Injuries have hampered Dahl's career thus far, but the No. 41 overall prospect may be turning a corner. Dahl missed the bulk of 2013 with hamstring and back injuries and then missed a significant amount of time last year with a ruptured spleen. However, the 22-year-old outfielder has begun to show why he was a first-round pick in 2012. Dahl is hitting .277 through 62 games this season and has homered in each of his past two games.
Pitcher to watch: Tyler Glasnow (Pirates' No. 1) Indianapolis vs. Charlotte 7:05 p.m. ET on MiLB.TV
The No. 8 overall prospect struggled with command and walked five in his last start, but he still allowed just two hits and gave up no runs. Glasnow has a 1.90 ERA through 13 starts this season and has given up just one earned run while striking out 17 over his last 15 innings pitched.
Duel of the day: Duane Underwood (Cubs' No. 4) vs. Andrew Moore (Mariners' No. 10) Tennessee vs. Jackson 8:05 p.m. ET on MiLB.TV
Underwood will take the mound looking for his first win of the season. The No. 69 overall prospect has struggled a bit (0-4, 5.40) through his first nine starts at the Double-A level. Command has been an issue for the 21-year-old this season, but if he starts to gain a feel for his pitches, he can get back to being the pitcher that posted a 2.41 ERA across two levels a season ago.
Moore has won each of his past five decisions. The 22-year-old right-hander last lost on April 12 and has thrown at least six innings in 10 of his last 11 starts. Moore has already faced the Smokies once this year and will be looking to duplicate the results, as he gave up just one earned run on five hits in seven innings on May 31.
Thursday's Top 100 probables:
No. 8 Tyler Glasnow (Pirates' No. 1) Indianapolis vs. Charlotte (AAA)
No. 55 Josh Hader (Brewers' No. 4) Colorado Springs vs. Omaha (AAA)
No. 61 Braden Shipley (D-backs' No. 1) Reno vs. Albuquerque (AAA)
No. 65 Luis Ortiz (Rangers' No. 4) Frisco vs. Corpus Christi (AA)
No. 69 Duane Underwood (Cubs' No. 4) Tennessee vs Jackson (AA)
More top prospect probables:
Ben Lively (Phillies' No. 30) Lehigh Valley vs. Buffalo (AAA)
Jaime Schultz (Rays' No. 18) Durham vs. Norfolk (AAA)
Harrison Musgrave (Rockies' No. 25) Albuquerque vs. Reno (AAA)
Ty Blach (Giants' No. 23) Sacramento vs. El Paso (AAA)
Joe Musgrove (Astros' No. 8) Fresno vs. Tacoma (AAA)
Daniel Gossett (Athletics' No. 23) Midland vs. San Antonio (AA)
Andrew Moore (Mariners' No. 10) Jackson vs. Tennessee (AA)
Nick Pivetta (Phillies' No. 18) Reading vs. Harrisburg (AA)
David Hess (Orioles' No. 13) Bowie vs. Erie (AA)
Myles Jaye (Tigers' No. 24) Erie vs. Bowie (AA)
Kyle Crick (Giants' No. 17) Richmond vs. Portland (AA)
Hunter Wood (Rays' No. 30) Montgomery vs. Chattanooga (AA)
Brandon Brennan (White Sox No. 20) Birmingham vs. Mississippi (AA)
Matt Strahm (Royals' No. 10) Northwest Arkansas vs. Springfield (AA)
Austen Williams (Nationals' No. 20) Potomac vs. Myrtle Beach (A-Advanced)
Justin Anderson (Angels' No. 23) Inland Empire vs. Modesto (A-Advanced)
Yence Almonte (Rockies' No. 28) Modesto vs. Inland Empire (A-Advanced)
Ariel Jurado (Rangers' No. 12) High Desert vs. Stockton (A-Advanced)
Alex Young (D-backs' No. 3) Kane County vs. Clinton (A)
Ricardo Sanchez (Braves' No. 18) Rome vs. Greensboro (A)
Jean Cosme (Padres' No. 27) Fort Wayne vs. Bowling Green (A)
Roniel Raudes (Red Sox No. 14) Greenville vs. Hagerstown (A)
Luis Martinez (White Sox No. 29) Kannapolis vs. Lakewood (A)
Jake Woodford (Cardinals' No. 12) Peoria vs. Burlington (A)
Tom Robson (Blue Jays' No. 22) Lansing vs. West Michigan (A)
Miguel Diaz (Brewers' No. 27) Wisconsin vs. Beloit (A)
Franklin Perez (Astros' No. 16) Quad Cities vs. Cedar Rapids (A)