Jaso finds comfort in father's support
Dad reminds Pirates' first baseman there's life after baseball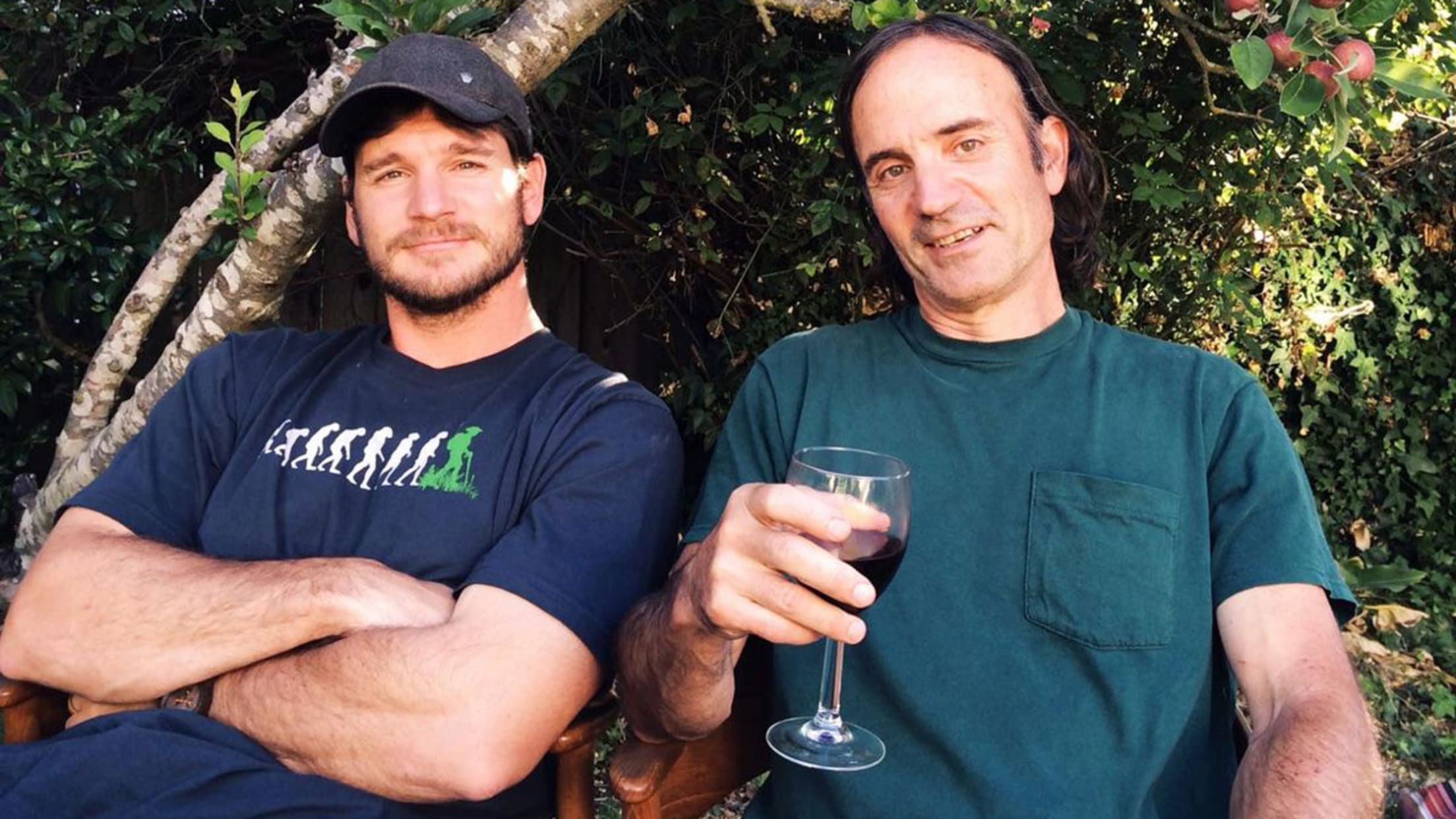 "I separate the game from real life, I think, really well. I have him to thank for that," said John Jaso of his father. (Jaso)
PITTSBURGH -- After a long spring under the Florida sun, and a slow summer in New York, John Jaso was homesick. He was in the middle of his first full professional season, and Greg Jaso could hear it in his son's voice.John was playing for the Rays' Class A Hudson
PITTSBURGH -- After a long spring under the Florida sun, and a slow summer in New York, John Jaso was homesick. He was in the middle of his first full professional season, and Greg Jaso could hear it in his son's voice.
John was playing for the Rays' Class A Hudson Valley affiliate in the New York-Penn League. Home was Northern California, full of family and outdoor adventures, and a long way away. Greg gave John, 20 years old at the time, the usual pep talk on the phone: "Just hang in there another month or so, and you'll be home before you know it."
Two days after they hung up the phone, John was taking batting practice in Fishkill, N.Y., and one of his teammates saw a man walking through the stands.
"Dude," the teammate said, "is that your dad?"
:: Father's Day 2016 ::
And sure enough, it was.
"I looked up, and I'm like, 'Oh my God, that's my dad,'" John said. "It's pretty amazing. He did something pretty unforgettable that I'll always remember. Total surprise. Two days later, he was on a plane coming to see me. That kind of helped me get through the season."
Greg made the full-day cross-country flight to help lift his son's spirits. Nearly 12 years later, his humble, calming influence can still be found in John's refreshingly grounded attitude and realistic perspective on baseball's role in his life.
"[My father is] the biggest factor in the way that I approach the game, as far as the weight it has on me," John said. "I separate the game from real life, I think, really well. I have him to thank for that. It's not everything to me. There are bigger things out there."
Greg still lives in Humboldt County, Calif., where John and his three siblings learned to love the outdoors. Greg took them backpacking and camping, John said, "ever since we were kids and could walk."
They played "fenceball" in their backyard. John and his two brothers would line up side by side, and Greg would try to swat grounders past them. If one got through -- you would know by the clinking sound off the fence -- then Greg scored a point. For every ball they stopped, the Jaso kids got a point.
"It was always fun stuff like that," John said. "Anything to be outside."
They still enjoy the outdoors together. John proposed to his wife, Shannon, while they were backpacking in the mountains. Over the offseason, Greg -- a dentist with the United Indian Health Services -- joined them for three days as they explored Barcelona.
Greg's outlook came through for his son when he wondered if multiple concussions might end his career. But first, it got him through a rough summer as a homesick rookie.
"I love and respect the game, but if something happened to this game and it was taken away from me, it wouldn't completely break my heart," John said. "It would be an open door for me. He's instilled that kind of mindset in me. It's helped me through a lot of tough times during my career."