Pirates part ways with coaches Searage, Prince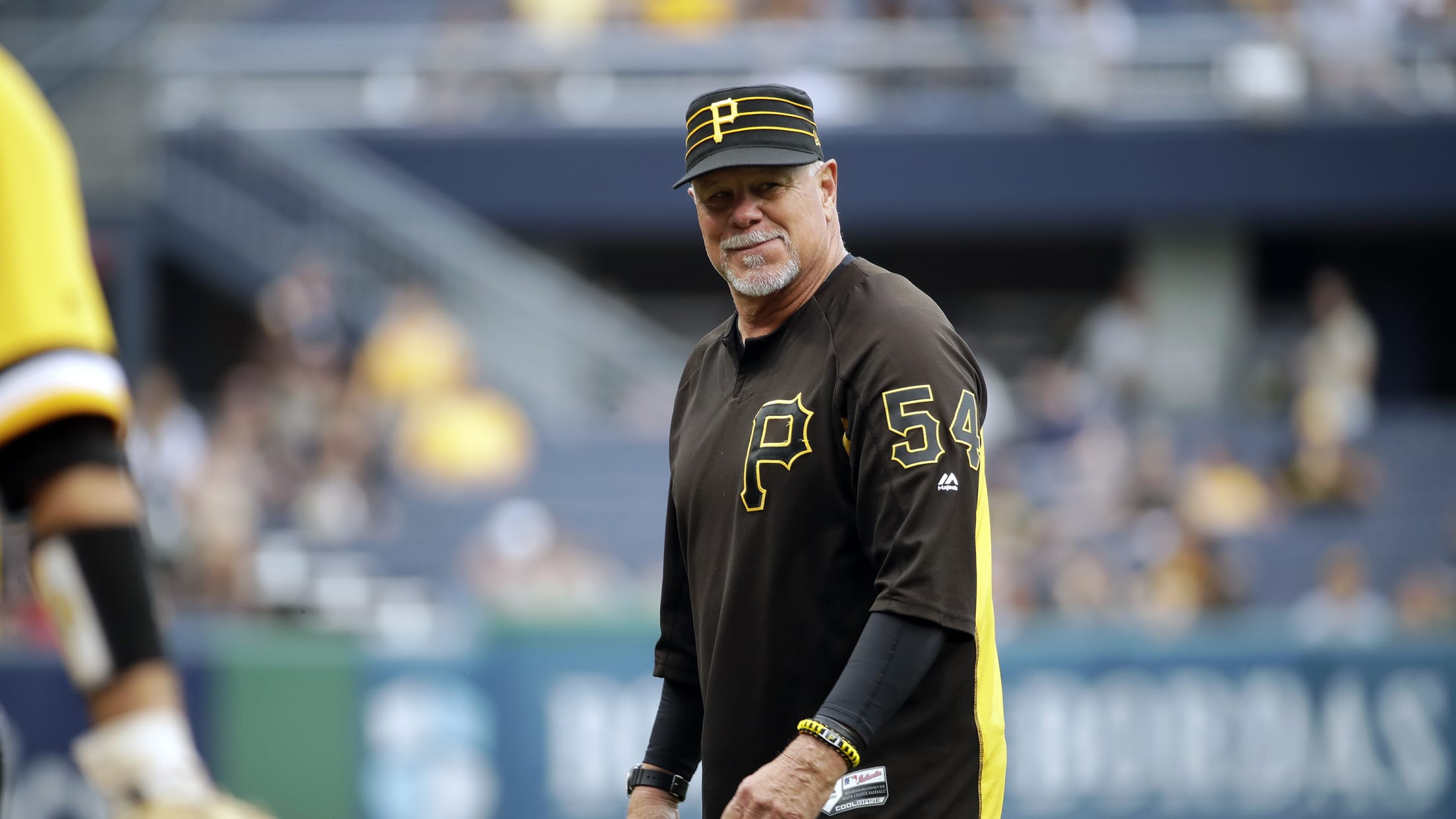 ATLANTA -- The Pirates' coaching staff for next season won't officially take shape until they hire a new manager to replace Clint Hurdle, but they have already informed two longtime coaches that they will not return in 2020. Pitching coach Ray Searage and bench coach Tom Prince have been dismissed
ATLANTA -- The Pirates' coaching staff for next season won't officially take shape until they hire a new manager to replace Clint Hurdle, but they have already informed two longtime coaches that they will not return in 2020.
Pitching coach Ray Searage and bench coach Tom Prince have been dismissed after the Pirates' 69-93 season. All of their other coaches are candidates to return next season, the club announced on Thursday, but their status is pending the conclusion of the front office's ongoing managerial and coaching staff hiring process.
• Pirates embark on first manager search since '10
That means hitting coach Rick Eckstein and assistant hitting coach Jacob Cruz, assistant pitching coach Justin Meccage, first-base coach Kimera Bartee, third-base coach Joey Cora, bullpen coach Euclides Rojas and coach Dave Jauss could return to the Pirates' coaching staff next year. But Searage and Prince won't be back.
It's no surprise that the Pirates decided to part ways with Searage. Even he was expecting it when the club dismissed Hurdle before the last game of the season. Though he wasn't responsible for Pittsburgh's injuries and inexperienced reinforcements, Searage oversaw a pitching staff that posted a 5.18 ERA on the year -- the Pirates' highest ERA since 1953.
It was only a few years ago that Searage, 64, was considered a "pitcher whisperer" and one of the most successful pitching coaches in baseball. Searage had been Pittsburgh's pitching coach since Aug. 8, 2010, when the club parted ways with Joe Kerrigan. He officially took the title on Nov. 24, 2010, and pitchers came to love his energy and support. Through the years, Pirates pitchers have often called Searage their biggest fan.
During the Pirates' postseason runs from 2013-15, he helped struggling veterans like A.J. Burnett, Francisco Liriano, Edinson Volquez and J.A. Happ reinvent themselves and find success in Pittsburgh's rotation. But the Pirates, once built on pitching to contact and using sinkers to get quick outs on the ground, fell behind over the last few years while other clubs stepped up their game with data-driven approaches built around high four-seam fastballs and increased breaking-ball usage.
On Thursday, Searage took the fall for it.
Entering the 2016 season, the Bucs bet on their ability to fix any pitcher by patching their rotation with Jon Niese, Juan Nicasio and Ryan Vogelsong. None of the them stuck as a starter. Chris Archer, their Trade Deadline prize last summer, owns a 4.92 ERA with the Pirates.
Gerrit Cole didn't maximize his potential as a 300-strikeout ace until he was dealt to Houston. Charlie Morton reinvented himself again as a hard-throwing strikeout machine in Houston. Tyler Glasnow didn't pan out in Pittsburgh, then he flourished during his first season in Tampa Bay. Jordan Lyles was up-and-down with the Pirates before thriving for the Brewers in the second half.
Searage wasn't solely responsible for the Pirates' struggles on the mound, though. The team lost Jameson Taillon, Chad Kuhl and Edgar Santana to Tommy John surgery. Archer, Trevor Williams, Steven Brault, Jordan Lyles, Keone Kela and Kyle Crick all missed time due to injuries. The Pirates also played most of the season without veteran catcher Francisco Cervelli, leaving the pitching staff in the hands of backups Elias Diaz and Jacob Stallings.
The Pirates only had one pitcher, Joe Musgrove, throw more than 150 innings this year. Their rotation depth was lacking, which led to a brief experiment with the "opener" during a time they also lacked the requisite relief depth to execute that strategy. Their middle relief corps was mostly made up of waiver claims and untested call-ups from Triple-A Indianapolis, and that group contributed heavily to the 31 games in which the Pirates allowed at least 10 runs.
Prince, 55, has spent 36 years in professional baseball and 26 of them with the Pirates organization. He was Hurdle's bench coach each of the last three years after serving as Minor League field coordinator in 2016 and a Minor League manager before that.
Prince, who also instructed the Pirates' catchers, interviewed for the Reds' managerial position last winter before Cincinnati hired David Bell. He had hoped to interview with the Pirates, and he appeared to be the second-likeliest internal candidate for Hurdle's job behind special assistant Jeff Banister. Instead, Prince will look to continue his career elsewhere.